Cardozo School of Law in New York City
Bringing Law To Life


Who We Are
Experiential Learning: You'll Be Practice Ready

Cardozo Law's Field Clinics and Externship opportunities provide a real-world edge in a competitive legal landscape. You will experience the adrenaline of working in the legal field as you sharpen your skills and learn from practitioners in top nonprofit, government, and private-sector offices. You will gain knowledge and insight that will provide you with a decisive advantage toward your future success as a lawyer.

Our Commitment To Diversity and Inclusion

At Cardozo we believe that inclusion is a cornerstone of legal education and that diversity advances the entire legal system. 

Faculty with Impact

Human Rights professor Jocelyn Getgen Kestenbaum created 10 new curricular modules for classrooms on how the law perpetrates structural discrimination—and how the law can be used to break it down.

 

"The goal is to confront the law's—and lawyer's—role in perpetuating structural discrimination and violence against identity groups in the U.S. We decided to create open-access guides that are easy to use and adapt across disciplines to aid law professors across the country, helping students grapple with these big issues."

Creative Lawyers for Creative Businesses

Our Intellectual Property Program is ranked No. 13 in the country and No. 2 in NYC by U.S. News & World Report. The FAME Center for fashion, art, media and entertainment law teaches brand protection. The Tech Startup Clinic and The Filmmakers Legal Clinic provide unique opportunities for students to represent clients. The Blockchain Project and the Data Law Initiative are leaders at the intersection of law and technology. The Cardozo/Google Patent Diversity Project expands patent protections for women and entrepreneurs of color. 

 

At right: Alumna Sheryl Gold '89 is the senior vice president, Business & Legal Affairs at Universal Music Group.

 
A History of Criminal Justice Reform
A History of Criminal Justice Reform

"We must use our power as lawyers to speak up when others are silenced. We must raise our voices in defense of those who are victimized by racism, anti-Semitism and prejudice of any kind,"

Dean Melanie Leslie
Cardozo Life Winter 2021 Magazine
We are Cardozo strong.

 In this issue:

·Clinics on the Frontlines: Students work tirelessly on pandemic issues.

·Student Voices:  Transitioning to online learning.

·Faculty with Impact:  Selection of faculty quotes from major media outlets.

·Feature: Jazz legend Billie Holiday Recorded her first songs at 55 Fifth.

·Confronting Structural Violence: CLIHHR Offers new teaching guides.

·Filmmakers Legal Clinic Gives Voice to Unheard Artists 
Our Areas of Study
Learn more about our top-ranked programs, including coursework, clinics, externships and events.
Upcoming Events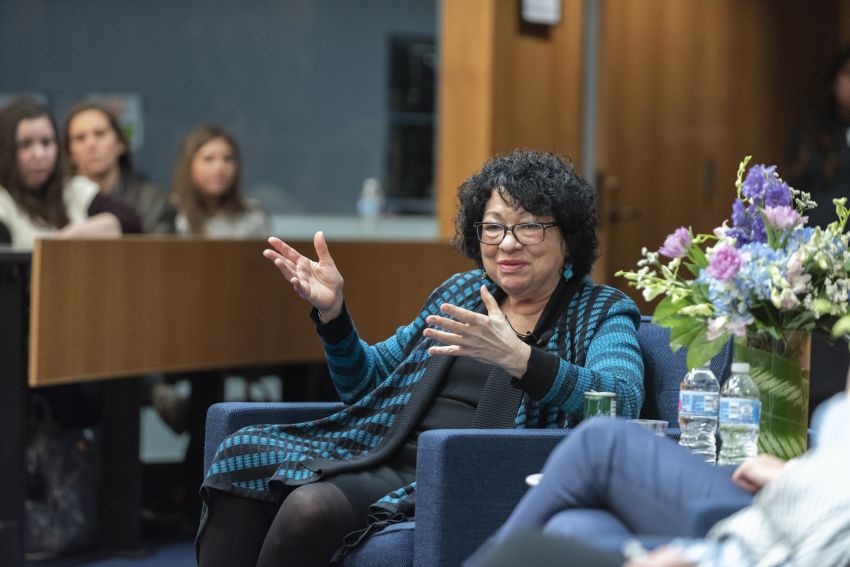 Our Global Alumni Network
U.S. States, Plus D.C. and Puerto Rico
Cardozo Law Receives Top Grades from preLaw Magazine
Alternative Dispute Resolution

Business Law

Intellectual Property

Racial Justice 

Criminal Law

International Law

Family Law

Practical Training

Public Advocacy 

Public Policy Law
I call on the Cardozo community to stand as one to condemn racism and reaffirm our commitment to the paramount value of equality under the law for all. At Cardozo, we are proud of our past leadership on social justice issues; freeing the wrongly incarcerated, advocating for reforms of the criminal justice and immigration systems, and using the lessons learned from the Holocaust to protect and advocate for victims of genocide. We have so much more work to do.
Melanie Leslie '91
Dean and Professor of Law