Cardozo students interested in international law can construct a program that is rich in experiences and rewards. Combining the international curriculum with our experiential opportunities—such as clinics, international externships, fellowships and study-abroad programs—prepares students for global practice.
Cardozo's international programs provide students the opportunity to develop the research, communication, problem-solving, character and interpersonal skills that lawyers need. 
Traveling with their Cardozo peers, faculty and staff—and often meeting alumni from the countries they visit—provides an unparalleled experience to build networks and cultivate mentoring relationships. Engaging in the international arena takes students outside of their own environment and asks them to consider firsthand how society, culture and history intersect with legal issues in other places. Cardozo's international programs prepare students to become creative, compassionate lawyers who can also wrestle with the complexity that exists in any kind of legal arena.
The Cardozo faculty is bolstered each semester by visiting professors who come from countries throughout Europe as well as Israel. Cardozo alumni also work in major international cities including London, Beijing and Tokyo.
With options for semester-length, summer, and intensive short-course study-abroad programs, Cardozo students can enjoy the flexibility and academic creativity that are hallmarks of a Cardozo education. We welcome your inquiries about our international law programs.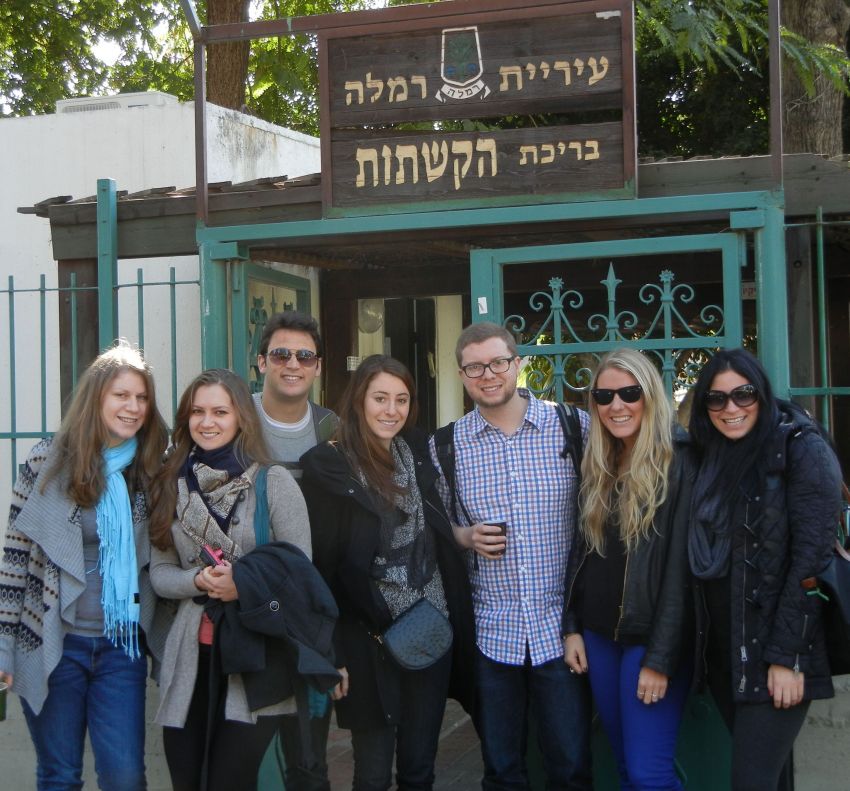 FAQs for International Programs
The decision to study abroad is a complicated one. 

As the practice of law becomes increasingly international, study abroad during law school offers a competitive edge. 

Past participants have regarded their semesters abroad as one of the highlights of their law school education. But studying abroad requires trade-offs. Any semester abroad means forsaking a semester of study at Cardozo. 

Credits earned through study abroad do not count in a student's grade point average. 

Job search activities are limited from abroad.  Certain clinical opportunities, moot-court competitions and editorial positions on a journal are not available to students who are not in residence at Cardozo for a full academic year. 

Interested students should meet with the assistant dean for Graduate and International Programs to discuss options.

Students may apply to spend their fourth, fifth or sixth semester of law school abroad, although in the case of over-subscription, 3Ls will be given preference. 

When and whether to study abroad depends on a student's curricular plans and professional goals. 

Students interested in studying abroad for a semester are urged to meet with a counselor in the Office of Career Services to discuss the consequences of missing a particular semester with regard to the job search. 

You should first think about whether you wish to participate in a Cardozo program or whether you would prefer to research and select an independent study-abroad program.  Independent study abroad requires a great deal more research and initiative on your part to find a school, receive approval and arrange admission. The assistant dean for Graduate and International Programs is  available for an appointment to help you consider your options.

The application for study abroad for both the semester exchange programs and for independent study abroad should be completed through Symplicity and must be accompanied by a statement of purpose, a current resume or CV, and a letter of recommendation from a Cardozo professor. 

The letter of recommendation should be from a professor who knows you and can attest to your performance in class and, if possible, to your aptitude for a semester abroad.  Please alert your recommender that recommendations are often forwarded to the foreign exchange partner.

Applications to study abroad during the fall semester are due by March 15; for the spring semester, applications are due by Oct. 15. 

Students are notified if they are approved for study abroad two to four weeks later.

Transfer students are permitted to study abroad for a semester. 

However, they may not meet requirements for residency to graduate summa cum laude, (which requires five upper-level semesters of graded coursework) and Order of the Coif (top 10%), which requires 75% of law studies in graded courses.

A maximum of 12 credits may be transferred from semester study abroad unless special permission is granted. 

Credit will be awarded only for courses with a grade of "C" (or the equivalent) or better, although grades are not transferred and do not count in a grade point average.

Students following Distribution Requirements: A semester spent abroad fulfills the Category IV distribution requirement. 

Except in the case of prior approval of a course taught by a U.S. professor teaching a course on U.S. law, no other Cardozo graduation requirements may be fulfilled through study abroad. 

 

Students following Core Course Requirements: A semester of study abroad may be used in place of the Comparative Law course requirement in the J.D. core course list, provided law courses are taken that pertain to the country or region of study abroad.  Students must fulfill the four additional core course requirements at Cardozo.

Cardozo students studying abroad for a semester pay tuition and fees to Cardozo. There is no adjustment to tuition or fees. Students do not pay tuition or fees to the host institution. 

Costs related to travel, housing, books and incidental expenses are the responsibility of the student.

Because you pay tuition to Cardozo, your financial aid will be applied in the same way as it would if you were spending the semester at home. 

However, before applying to any semester-abroad opportunity, please consult the Office of Student Finance with specific questions about your aid package. You can also inquire about procedures for getting any loan refund to you while you are abroad.

In addition to your academic performance (minimum grade point average of 3.0), your progress toward meeting Cardozo graduation requirements, your fulfillment of course requirements for that particular institution (where applicable) and the strength of your letter of recommendation, Cardozo will consider your reasons for wishing to study abroad. In writing your essay, you should indicate how your study-abroad experience will fit into your academic and professional plans. Personal reasons for study will be considered, although they will not be as heavily weighted as academic/career reasons.

Cardozo's admissions process must first grant permission for you to go, and oftentimes also requires permission from the host school to allow you to come. 

The Cardozo selection process depends in part on the number of available slots for the program and the number and caliber of the other students applying.  

Generally speaking, we have been able to grant applicants their first or second choices.

Because Cardozo nominates candidates to the partner institution, it is unlikely the exchange partner will not accept a student after Cardozo grants permission to study abroad.

Each country has its own regulations regarding visas, including the type of visa required and procedures for securing it. 

Please see program information for visa requirement details, and be aware that the visa application process can take several weeks to months. Students should inquire about and begin making arrangements to secure the proper visa as early as possible.

In most cases, students abroad will live off-campus. The amount of assistance afforded students by the host institution with regard to housing varies. Please see the program information for details on housing.

Although most programs offer courses in English, students who have a working knowledge of the language of the host country will generally receive greater benefit from their experience. Students may also find it useful to take language classes while in residence in the host country. No law school credit will be awarded for language study.

Students should be sure they are fully covered with health insurance for the duration of their program abroad. Check with your insurance carrier regarding overseas benefits. You can also look for international insurance through companies like Cultural Insurance Services International, which provides coverage for students abroad.