Cardozo Law looks to the future while honoring the past. It harnesses the resources of an entrepreneurial and innovative law school to strengthen the human rights movement through multiple initiatives with global impact.
Our International and Comparative Law Faculty
Featured Course Offerings
The Cardozo Law Institute in Holocaust and Human Rights
Funded by a Holocaust claims settlement award, the Cardozo Law Institute in Holocaust and Human Rights (CLIHHR) aims to strengthen laws, norms and institutions to prevent mass atrocities and strengthen human rights protections.
Founded by Professor Richard Weisberg and led by Faculty Director Jocelyn Getgen Kestenbaum the CLIHHR program's research and pedagogy addresses all aspects of mass human rights atrocities, including the unfinished business of the Holocaust, unique aspects of identity-conflict, the processional nature of genocide, the development of international criminal justice, the intersection of mass atrocities with forced migration, asylum and refugee law, and post-conflict governance and transition. 
The Cardozo Law Institute in Holocaust and Human Rights (CLIHHR, pronounced "clear") strengthens laws, norms and institutions to prevent mass atrocities, protect affected populations and rebuild societies in the wake of atrocities. An innovative "think tank," CLIHHR furthers the theory and scholarship of human rights and atrocity prevention, while its "action arm"—the Benjamin B. Ferencz Human Rights and Atrocity Prevention Clinic—trains law students in human rights and atrocity prevention practice. CLIHHR has developed a three-part framework to guide its work:
CLIHHR furthers atrocity prevention through its innovative projects, cutting-edge scholarship, public events, and the Clinic's legal and policy advocacy. 
Building on its legacy and continuing to honor the past, Cardozo is expanding its efforts to safeguard the future by addressing new challenges faced by the human rights movement, responding with fresh thinking through new initiatives. For example, the Project in Law and Armed Conflict explores novel approaches to scholarship and teaching and training in the complexities of law and war in the 21st century. The project looks at international law as it relates to the dynamic nature of war in areas such as state responses to terrorism, non-state actors like ISIS, and the new cyberspace battlefield. It also explores the growing role of private military and security contractors in war zones.
Collectively, Cardozo's human rights programs provide students with opportunities for active engagement in the most pressing issues at the intersection of law and human rights.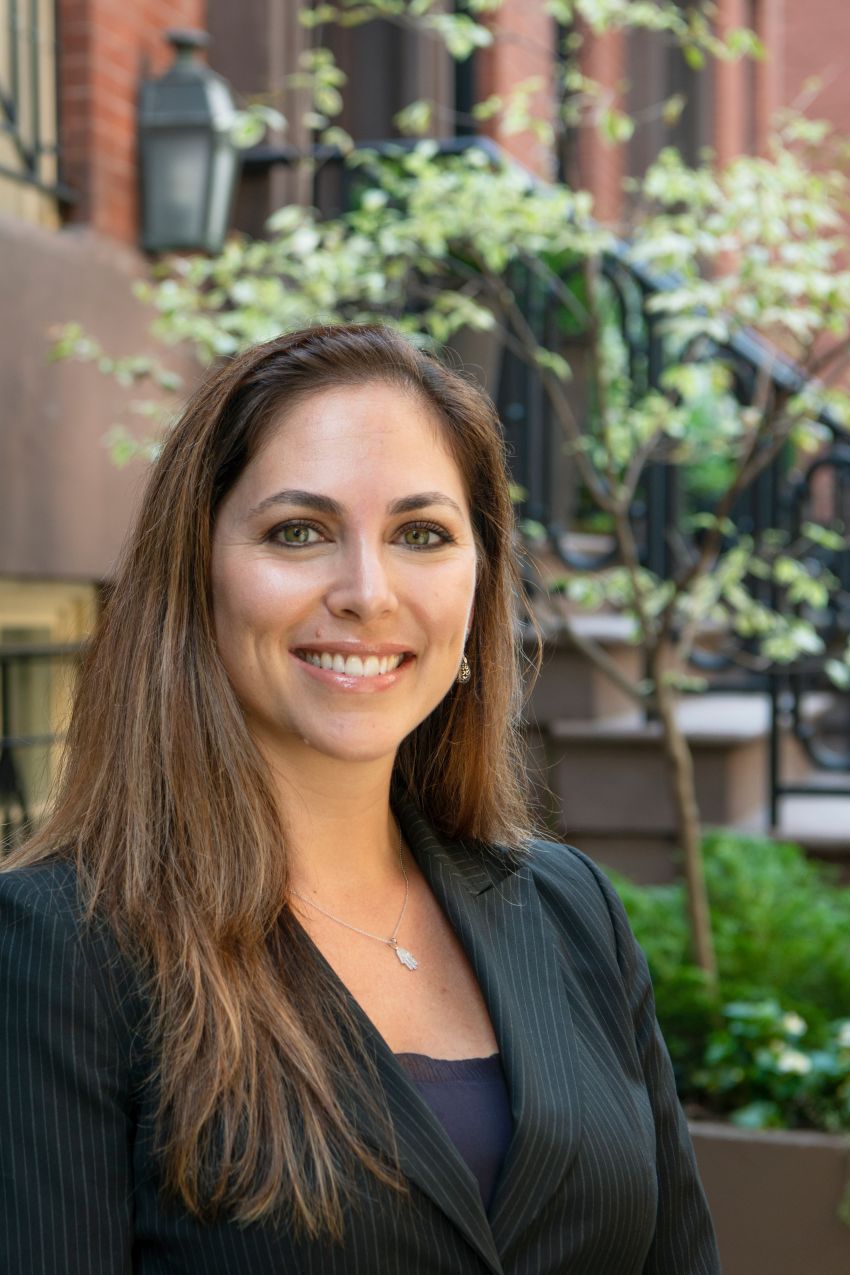 Atrocity Prevention
An interdisciplinary concept grounded in international laws and norms, atrocity prevention encompasses frameworks, policies and mechanisms to improve the resilience of societies to atrocity crimes (war crimes, crimes against humanity, and genocide). Recognizing atrocity crimes not as events, but as dynamic processes, atrocity prevention incorporates legal and non-legal mechanisms and employs early warning risk assessment frameworks to act at earlier intervention points in order to prevent or halt the commission of atrocity crimes. Atrocity prevention includes, but is not limited to: preventing human rights violations; protecting civilians; and promoting accountability, justice, and adequate redress for past atrocity crimes.
Nazi War Crimes Prosecutor Supports Cardozo
He was the youngest prosecutor of Nazi war crimes after World War II. Ben Ferencz committed his life to using the law to prevent future atrocities. He gave critical support to Cardozo and in this video he offers advice to  law students interested in pursuing human rights law. 
Accountability and Justice
In the aftermath of atrocity, holding perpetrators accountable for their role in fomenting violence is imperative. Accountability can guard against the repetition of human rights abuses, deter would-be perpetrators, and help to heal the wounds of shattered communities. CLIHHR works with clients and partner organizations to bring human rights abusers to justice.
Our Jesuit Massacre Documentation Project team, led by Senior Advisor Patty Blum, constructed a database of material related to the 1989 Salvadoran military massacre of six Jesuit priests, their housekeeper, and her daughter. Their work will be used as evidence in the upcoming trial of Salvadoran Colonel Inocente Orlando Montano, to be tried in Spain for his role in the murders.
CLIHHR's Accountability and Justice portfolio also extends to ongoing crises. Students are exploring avenues to holding companies accountable for the massive displacement and attendant human rights violations endured by Brazil's indigenous Guaraní-Kaiowah people.
Finally, CLIHHR's projects seek to help societies move forward in post-conflict settings. To that end, the Clinic has partnered with the South Asian Centre for Legal Studies (SACLS) to guide Sri Lanka's Office of Missing Persons on the best practices for investigating the fate of those who disappeared during the nation's 26-year civil war.   
Holocaust Remembrance and Justice
CLIHHR continues its pioneering work on Holocaust Remembrance and Justice, led by Professor Richard Weisberg. In this area, we work to preserve memory, further understanding, seek justice and train the next generation of lawyers to engage in thoughtful advocacy. Students are working with faculty and practicing lawyers pursuing justice for Holocaust victims and their heirs, most recently in federal court cases in Chicago against the Hungarian National Railroad, among others, for genocidal acts in 1944. Our goal is to live in a world in which "Never Again!" rings true. In addition to supporting litigation that seeks compensation for victims of the Holocaust, we organize events -- such as the conference A Thousand Years of Infamy: The History of Blood Libel, which brought together legal and literary scholars to discuss blood libel trials and their significance in fueling anti-Semitism.
Refugee Rights
Refugee rights are an integral part of our HRAP Clinic's work. The asylum seekers we have represented have come from all regions of the world and have escaped myriad human rights violations. We work to strengthen policies that will protect the rights of refugee and asylum seekers. Our cases have involved advocating for asylum seekers and refugees who seek protection from persecution on account of their political opinion, membership in a particular social group, religion, or sexual orientation.