Cardozo's commitment to public service is deep rooted and multifaceted. We are proud to be the birthplace of the Innocence Project, which radically transformed the criminal justice system by the use of DNA. The Perlmutter Center for Legal Justice is our newest program dedicated to transforming the criminal justice system. The Perlmutter Freedom Clinic provides students with an opportunity to work on clemency cases for individuals with unusually harsh sentences and exonerations for those convicted by the misuse of scientific evidence. New York City is the connective tissue for dozens of programs that instill in Cardozo students the necessary skills and the ambition to seek access to justice for all members of society.
The Center for Rights and Justice
Public service is in our DNA and it is visible throughout the law school. The Center for Rights and Justice (CRJ) pulls together many Cardozo initiatives working to achieve justice through scholarly research, public policy reform and client advocacy. Under the direction of Professor Alexander Reinert the Center is the champion of progressive programs that expand paths to justice.
The CRJ recognizes that rights and justice are expansive concepts that mean many different things to many different people. At the CRJ, we focus on the themes of fairness, equality, accountability and transparency. It is the CRJ's mission to bring to light through education and action these important elements of rights and justice.
The CRJ includes programs such as The Innocence Project, founded at Cardozo Law more than 20 years ago and renowned nationally for transforming the criminal justice system; student engagement such as Public Law Advocacy Week; and faculty work in such areas as consumer, immigrants' and civil rights. The Center for Rights and Justice bring together the law school's many commitments to what Benjamin Cardozo called "the welfare of society."
CRJ Director, Professor Alexander Reinert is a leader in the national fight to limit the use of solitary confinement in prisons.
Our Dimensions of Justice:
Fairness. The rule of law is followed even when it harms powerful interests.
Equality. The law should not be biased.
Accountability. The means to hold wrongdoers accountable, as well as means to distribute accountability in a pro-social way.
Access. The legal system must not be opaque or unavailable to any person in society.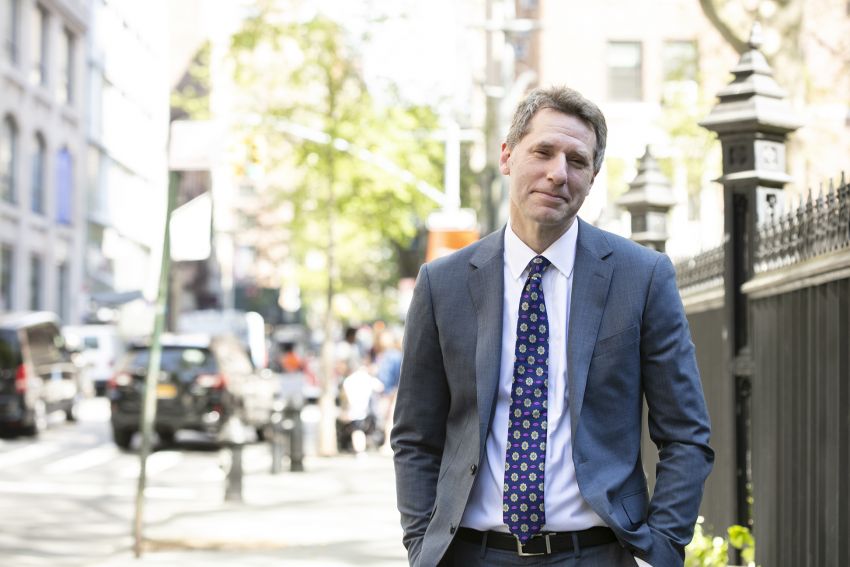 Cardozo's Inspire! Awards