Cardozo's commitment to public service is deep rooted and multifaceted. We are proud to be the birthplace of the Innocence Project and we work to continually expand opportunities for students as advocates for the rights of clients in need of representation. New York City is the connective tissue for dozens of programs that instill in Cardozo students the necessary skills and the ambition to seek access to justice for all members of society.
P*Law: Public Interest Law Advocacy Week
Cardozo's commitment to public service is highlighted every January during Public Interest Law Advocacy Week (P*LAW), a weeklong series of events that includes daily panels and workshops featuring inspiring conversations about the practice of public interest law. Join us for P*LAW 2022, January 24-27, 2022, via Zoom! 
Click here to review the Program listing our dynamic series of public interest law events and to register to attend! The Program contains Zoom registration links for each event in the series - you must register in advance to receive the Zoom link for each event.
During this student-led program, the school buzzes with panelists, including legal practitioners and community advocates and organizers, who are invited by students to address important issues. P*Law 2022 will feature fourteen fascinating discussions regarding a range of topics, including Restorative Justice in the Cannabis Market, Educational Equity, Immigration Law and Policy under the Biden Administration, Supervised Consumption Sites for Overdose Prevention, and many more!
Check out the #PLAW22 excitement and join the conversation on LinkedIn, Twitter, Instagram and Facebook!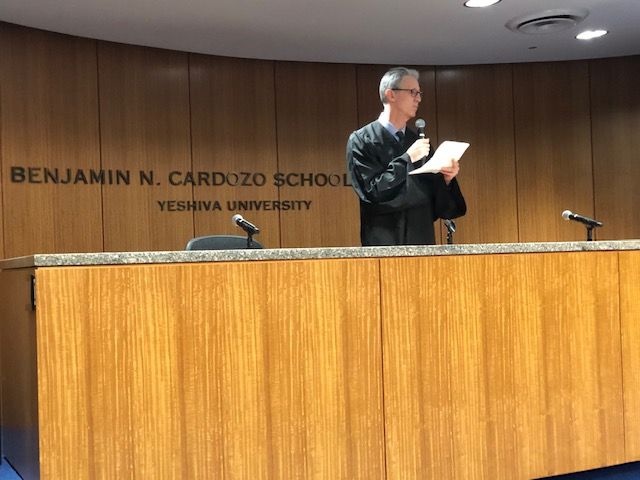 The Center for Rights and Justice
Public service is in our DNA and it is visible throughout the law school. The Center for Rights and Justice (CRJ) pulls together many Cardozo initiatives working to achieve justice through scholarly research, public policy reform and client advocacy. Under the direction of Professor Alexander Reinert the Center is the champion of progressive programs that expand paths to justice.
The CRJ recognizes that rights and justice are expansive concepts that mean many different things to many different people. At the CRJ, we focus on the themes of fairness, equality, accountability and transparency. It is the CRJ's mission to bring to light through education and action these important elements of rights and justice.
The CRJ includes programs such as The Innocence Project, founded at Cardozo Law more than 20 years ago and renowned nationally for transforming the criminal justice system; student engagement such as Public Law Advocacy Week; and faculty work in such areas as consumer, immigrants' and civil rights. The Center for Rights and Justice bring together the law school's many commitments to what Benjamin Cardozo called "the welfare of society."
CRJ Director, Professor Alexander Reinert is a leader in the national fight to limit the use of solitary confinement in prisons.
Our Dimensions of Justice:
Fairness. The rule of law is followed even when it harms powerful interests.
Equality. The law should not be biased.
Accountability. The means to hold wrongdoers accountable, as well as means to distribute accountability in a pro-social way.
Access. The legal system must not be opaque or unavailable to any person in society.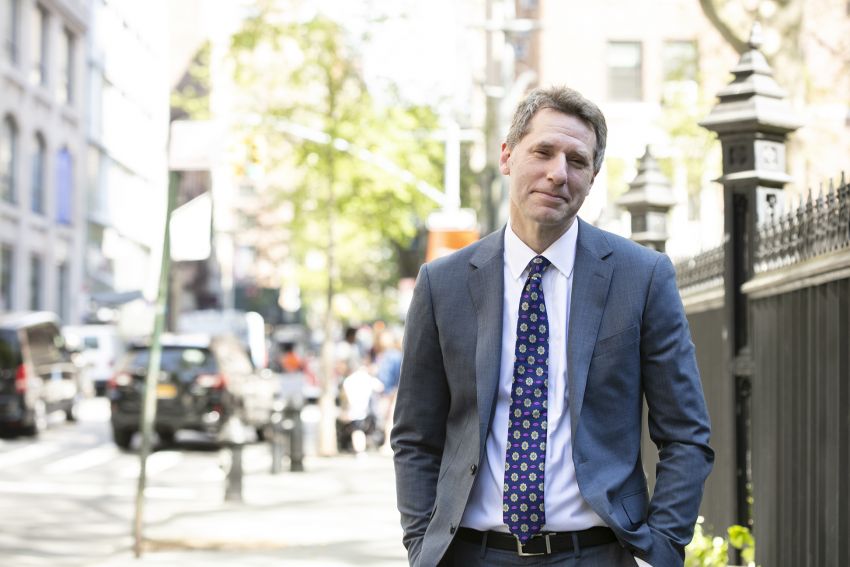 2020 INSPIRE! Awards
The Community Impact Honoree Awards are presented to community members who have made a significant impact on the Cardozo community and the public interest at-large. Our 2020 honorees are Sharonne Salaam, Angela Black and Staci Dupont.
During Cardozo's P*Law 2020 program, our community impact honorees shared their experience with the films When They See Us, The Central Park Five and Raised in the System illuminating their stories of injustice. Our honorees are family members of men who suffered tragic injustices in our criminal justice system. During P*Law 2020, our honorees inspired a meaningful discussion about the often-overlooked plight of families whose loved ones have endured miscarriages of justice. The films and our honorees' stories have opened the eyes of millions to the need for criminal justice reform.
Read about the 2020 INSPIRE! Awards