What We Do
Cardozo is deeply committed to public service law, instilling in students an understanding of the critical role lawyers play in providing access to justice for those in need. The Center for Public Service Law provides guidance and support to students wishing to pursue public service. Bringing together a variety of projects and programs, the Center builds the foundation for our students and graduates to obtain meaningful public service employment opportunities. At Cardozo Law, public service is also woven into the fabric of the curriculum, including our in-house clinics, field clinics, and externship program. The Center supports a number of innovative programs that enable our students and graduates to strengthen the public service law sector.
Further details about some of our key programs are provided below, including Cardozo's Public Service Summer Stipend Program, Public Interest Law Advocacy (P*Law) Week, Inspire Awards, Pro Bono and Volunteer Projects, David Rudenstine Post-Graduate Fellowship, Loan Repayment Assistance Program (LRAP), and more!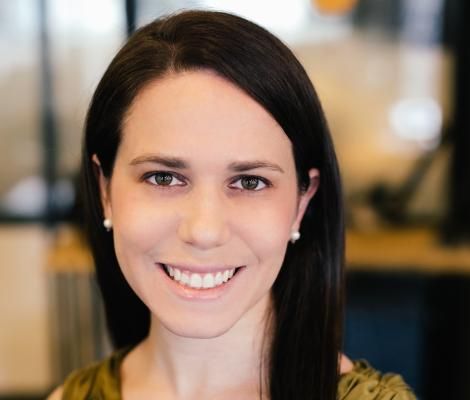 Alissa Bernstein
Director of the Center for Public Service Law
Cardozo's students and graduates have the commitment, compassion, and training required to achieve justice for the most vulnerable individuals and communities. They are consistently on the front lines of providing crucial legal services and transformative results that benefit individual clients and the public interest at-large.
Public Service Summer Stipend
Cardozo's Public Interest Summer Stipend Program plays a key role in Cardozo's overall commitment to preparing its graduates to become passionate advocates dedicated to improving our legal system and the lives of the people they serve. Students who pursue a wide range of unpaid public service internships with nonprofits, government agencies, and judges may be eligible to obtain a stipend through our program. For the past 16 years, every eligible student has obtained this funding.
In the summer of 2019, over 200 Cardozo students received funding for their summer internships from our Public Service Summer Stipend Program. These stipends are awarded to first- and second-year Cardozo students who have secured unpaid internships with 501(c)(3) nonprofit organizations, government entities, or judges' chambers during the summer. One of our largest supporters of this program is the David Berg Foundation. Those fellowships are awarded to students with a demonstrated commitment to working with underserved communities.
Funding levels for Summer 2019 were $4,200 for domestic placements and $5,000 for students who earned certain public service distinctions and for those who had international placements.
Our students have interned at the following public interest organizations, among many others: 
The Legal Aid Society 
NAACP Legal Defense Fund 
Federal Trade Commission 
Federal Public Defender – Kansas City, KS 
Brooklyn District Attorney 
Lawyers for Children 
Innocence Project 
Asylum Access 
P*Law: Public Interest Law Advocacy Week
Cardozo's commitment to public service is highlighted every January during Public Interest Law Advocacy Week (P*LAW), a weeklong event that includes daily panels and workshops featuring inspiring conversations about the practice of public interest law.
During this student-led program, the school buzzes with panelists, including legal practitioners and community advocates and organizers, who are invited by students to address important issues such as domestic violence, LGBTQ+ rights, prisoners' rights, immigration, education reform, youth representation, and environmental law.
View the schedule for P*LAW 2020.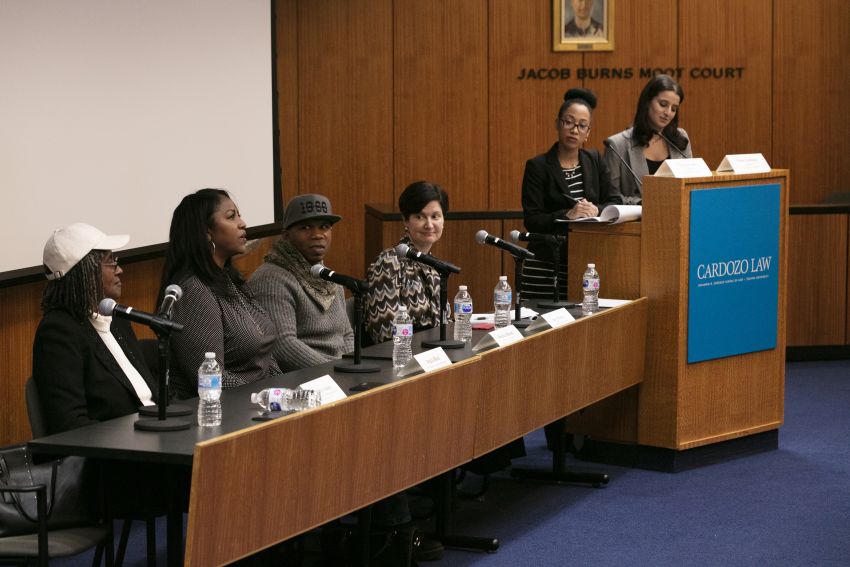 Pro Bono and Volunteer Projects
Law school programs that promote public service are important not only for supporting and training students interested in pursuing careers in the public sector but also for reinforcing the notion that every law student and every lawyer in this country must play a role in achieving justice for all. Moreover, these programs help students understand and explore ways in which they can personally contribute their time and talent to this mission.
Every applicant to the New York State bar must show that they have contributed a minimum of 50 hours toward pro bono before seeking admission. Cardozo offers numerous opportunities within our experiential learning programs (clinics, externships and field clinics) and summer public service programs for current students to meet the requirement. In addition to those programs, Cardozo offers a number of project-based opportunities for students to provide access to legal services for those who desperately need legal assistance. Through these projects, students benefit from gaining essential lawyering skills while providing access to justice to countless people who otherwise would have not received legal assistance. Below are descriptions of the current projects available to students. More information about the New York State bar pro bono requirement and ways to fulfill it are available here.
Search for pro bono opportunities throughout New York here.
Cardozo Pro Bono Student Projects:
Uncontested Divorce Project
Courtroom Advocates Project
Cardozo Volunteer Student Projects:
Suspension Representation Project
Unemployment Action Center
 
David Rudenstine Postgraduate Fellowship
Cardozo's David Rudenstine Postgraduate Fellowship provides one student from each year's graduating class funding to pursue work in public interest law for one year. The Fellowship term generally begins the fall after graduation. Made possible by a generous grant from Susan Halpern, the Fellowship gives recent graduates support to begin careers in public service.
Employers interested in hosting a fellow, please reach out to Alissa Bernstein at alissa.bernstein@yu.edu. Students interested in applying, please reach out to Alissa Bernstein at alissa.bernstein@yu.edu.
Loan Repayment Assistance Program (LRAP)
The Laurie M. Tisch Loan Repayment Assistance Program is a program at Cardozo that benefits Cardozo graduates who have chosen to pursue careers in public service. The program provides "forgivable loans" to assist with overcoming educational debt and the financial support necessary for our outstanding young lawyers to pursue their passion for public service.
In 2019 a total of $305,700 was awarded to 92 alumni who graduated in the prior 6 years. They were provided awards ranging from $1,000 - $9,000.
For information regarding eligibility and the application process download the item below.
Cardozo gave me a practical grounding in the area of public interest law that I couldn't have found elsewhere.

Rep. Grace Meng '02
U.S. congresswoman for New York's 6th district in Queens