Gifts of all sizes make a significant difference in areas such as scholarships, public interest, faculty support and academic programs. You may direct your contribution to any area of your choosing. Secure Cardozo's position at the forefront of legal education as a thriving center for public forums and as an advocate for justice initiatives.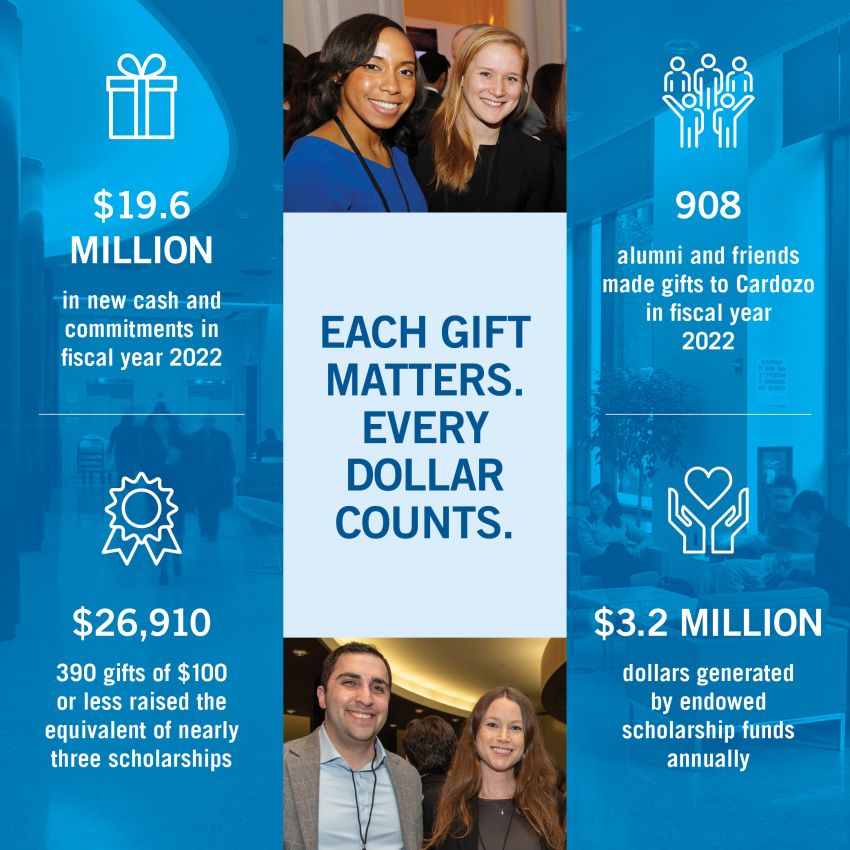 FAQs
13-1624225

We share a tax ID number with Yeshiva University. Please write "Cardozo" in the notes section of your gift if you are able.

More than 1'000 companies offer matching gift programs that can double, or even triple your gift to Cardozo. Please check with your human resources department or email our staff at cardozofund@yu.edu if you would appreciate assistance. 

You will receive a tax receipt via mail within four weeks of making your gift. If you have any questions, or to request a duplicate receipt, please email cardozofund@yu.edu or (646) 592-6880.

 

Yes, this is a wonderful way to recognize someone who had an impact on your intellectual, personal, and/or professional development. We notify the person who you honor (or their family in cases when the gift is in memory of someone).
Donor Spotlight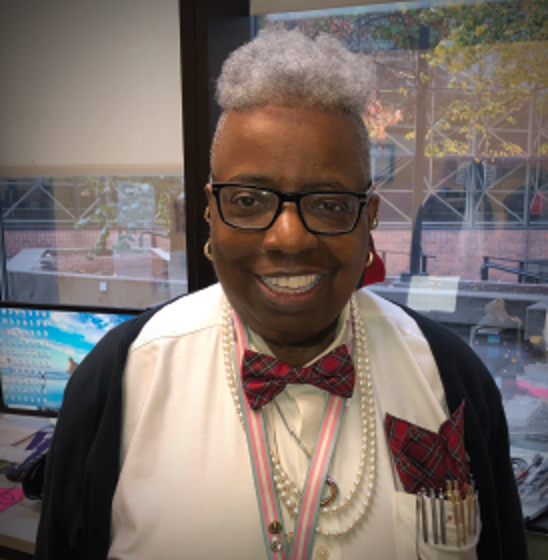 Paula Whitney Best '88
An attorney, mentor and career adviser for students with disabilities, Paula Whitney Best '88 has documented a gift through her estate plan to support her alma mater. "Cardozo accepted me outright," she says. "It's where I learned how to think, speak, research and — most importantly — how to write."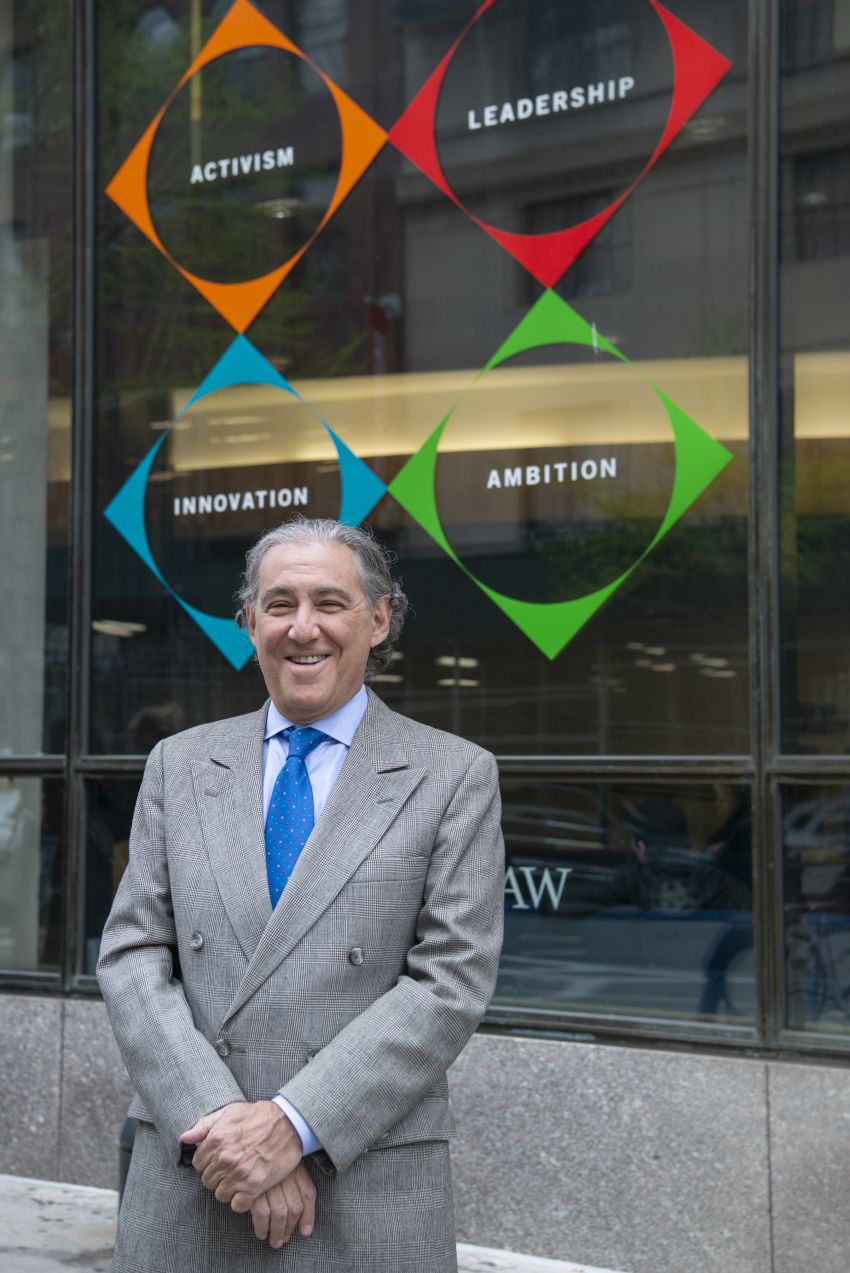 Charles M. Mirotznik '79
Charles M. Mirotznik '79, a graduate of Cardozo's inaugural class, recently established the Charles M. Mirotznik, Esq. Scholarship Fund at Cardozo. The fund honors Mirotznik's parents, Bernard and Rosalyn. Their commitment to the education of their children -- all of whom became lawyers -- was instrumental in providing a strong foundation for future generations.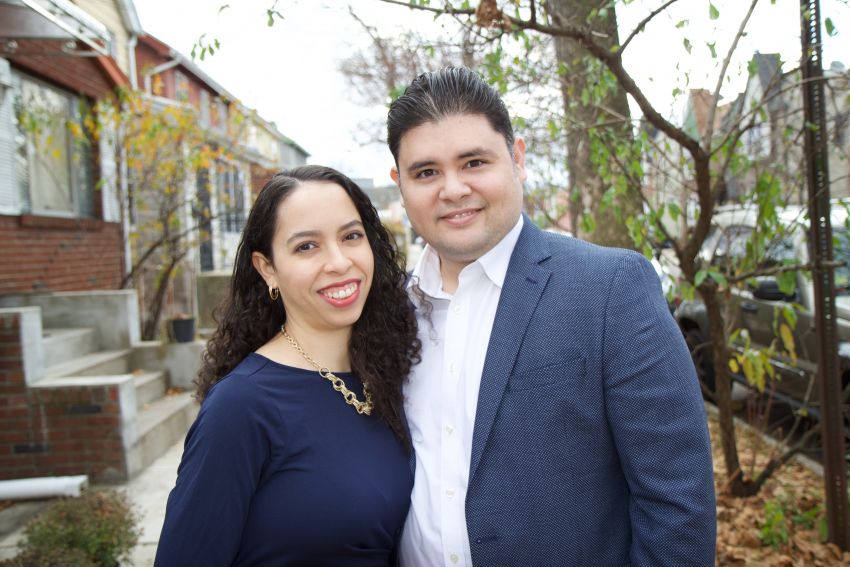 Jon English '13 and Kristen Ramos '14
"We met at Cardozo through the Latin American Law Students Association (LALSA). LALSA was an integral part of our law school experience and the Black Asian Latino Law Student Alumni group (BALLSA) continues to be a large part of our lives. Cardozo is committed to diversity, inclusion, and equity in the legal profession and we support those efforts by donating to the BALLSA Scholarship Fund."
We thank our Corporate Partnership members who have shown commitment and support to our students
Cardozo Institutional Advancement and Alumni Affairs Team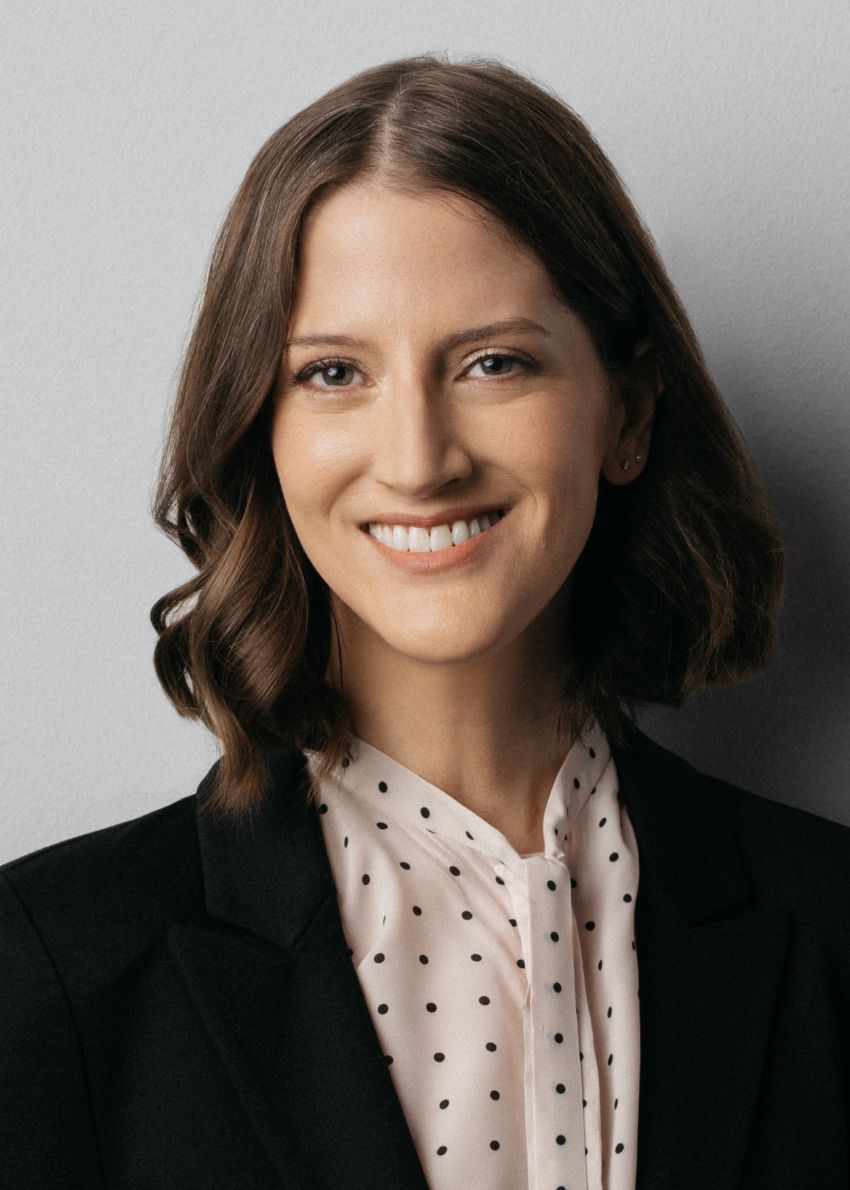 Rachel McNassor, Associate Dean of Advancement
Rachel McNassor, Associate Dean of Advancement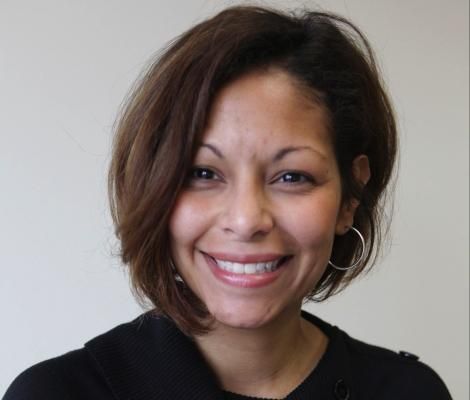 Inez Lano,
Executive Director of Alumni Affairs and Alumni Diversity and Inclusion Initiatives
Inez Lano,
Executive Director of Alumni Affairs and Alumni Diversity and Inclusion Initiatives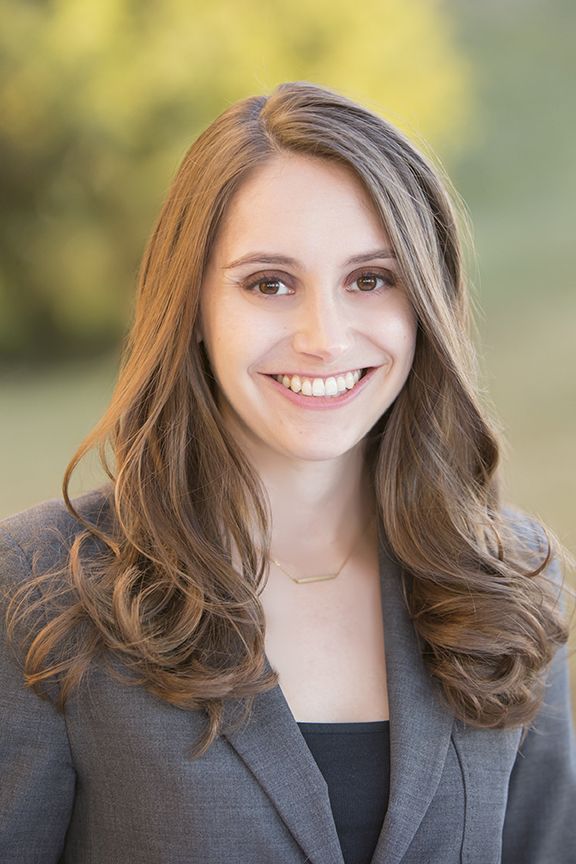 Julia Pollan,
Executive Director of Advancement
Julia Pollan,
Executive Director of Advancement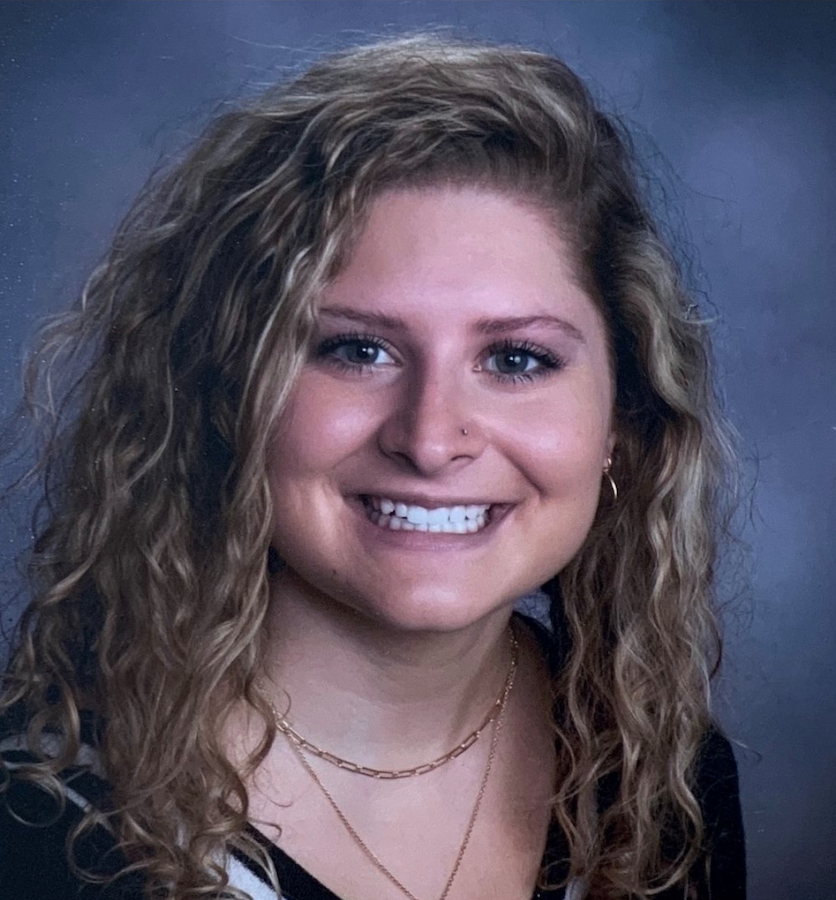 Shannon McKie,
Development Associate, Foundations & Grants
Shannon McKie,
Development Associate, Foundations & Grants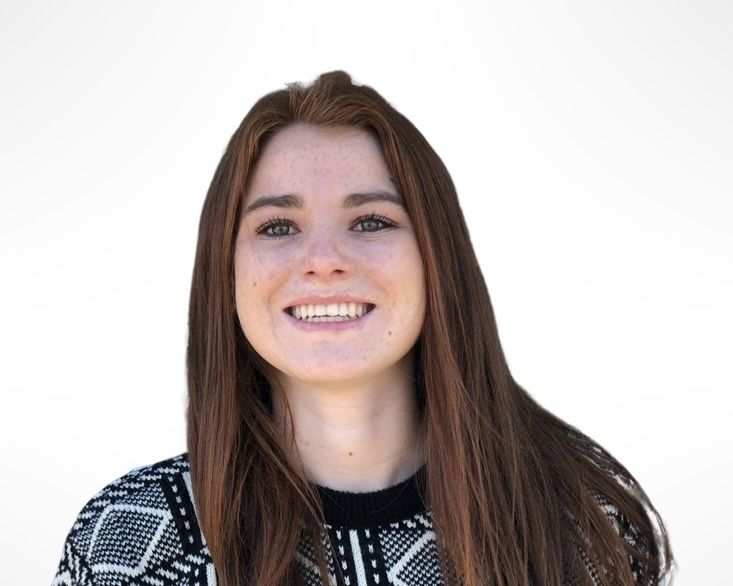 Adriana Mullin,
Individual Giving & Stewardship Manager
Adriana Mullin,
Individual Giving & Stewardship Manager