Gifts of all sizes make a significant difference in areas such as scholarships, public interest, faculty support and academic programs. You may direct your contribution to any area of your choosing. Secure Cardozo's position at the forefront of legal education as a thriving center for public forums and as an advocate for justice initiatives.
2020 Class Gift
Launched in 2006, the Class Gift Program is now a time-honored tradition in which graduating students encourage fellow classmates to make a gift to the law school in honor of their class year.
Why is it important to give to Cardozo? Your support of the law school ensures that Cardozo will continue to educate and inspire students who, in turn, will help shape Cardozo's legacy.
Why give now? A strong culture of giving among students and alumni is crucial to Cardozo's continued growth and success. A gift to Cardozo now reinforces your commitment to the future of the law school.
During the pre-commencement award ceremony on May 28 2019, the 2019 Class Gift Committee Co-Chairs (photo at right) presented Dean Leslie with a mock check representing their funds raised to date. The class completed the campaign on June 30, 2019, raising $43,124 from the support of 122 donors, resulting in 30% class participation!
PERKS OF PARTICIPATION:
·         Thank You Gift: With a gift of $20.20 or more in honor of your class, you will receive a Cardozo gift as a thank you for your support.
·         Recognition: The class of 2020 will be added to a plaque in the Kathryn O. and Alan C. Greenberg Center for Student Life that highlights and honors your efforts and the 2020 Class Gift Program.
·         Commencement Recognition: During the pre-commencement awards ceremony, the 2020 Class Gift Committee will present Dean Leslie with a mock check representing the total funds raised to date.
Show your school pride with a gift in honor of your class and Cardozo. Click here to make your 2020 gift today!
If you have any questions or would like to get involved in the Class Gift Program, please contact Katherine Gillette at katherine.gillette@yu.edu or (646) 592-6875.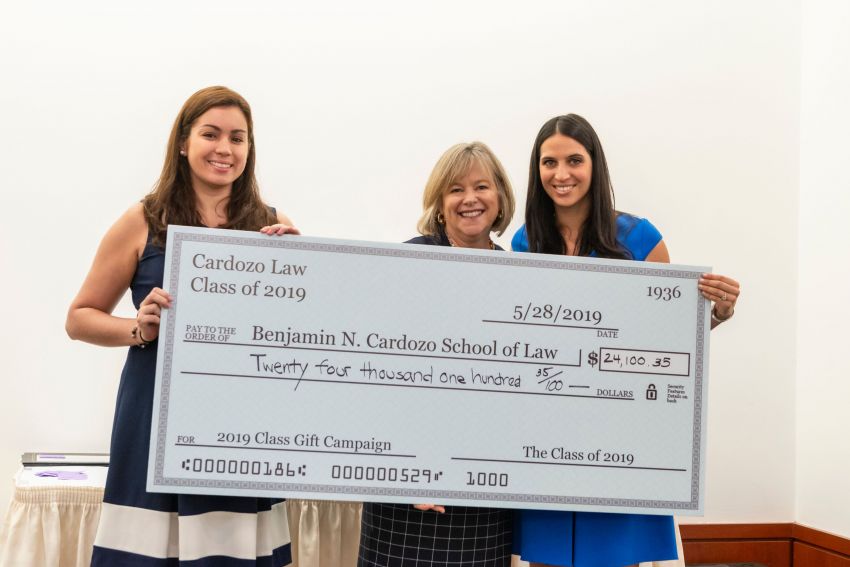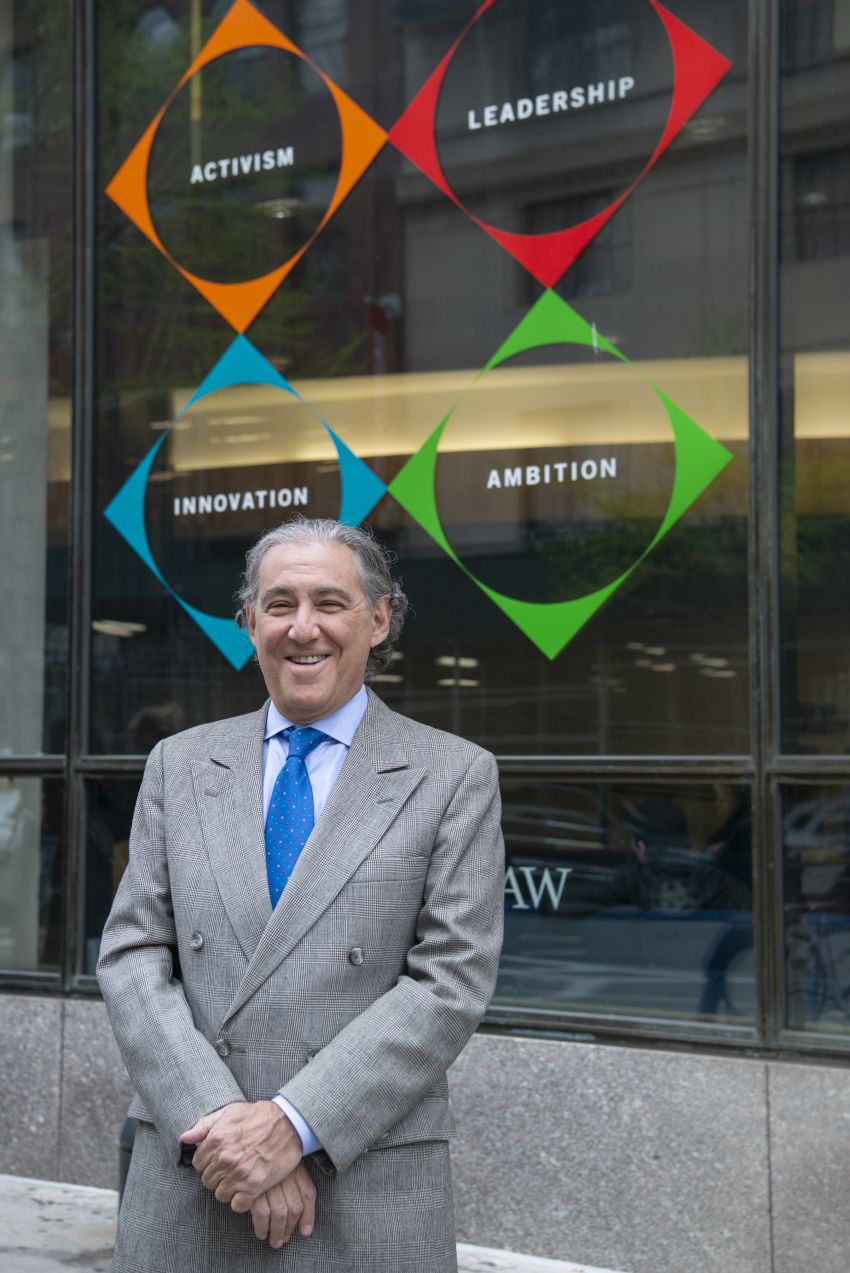 Charles M. Mirotznik '79
Charles M. Mirotznik '79, a graduate of Cardozo's inaugural class, recently established the Charles M. Mirotznik, Esq. Scholarship Fund at Cardozo. The fund honors Mirotznik's parents, Bernard and Rosalyn. Their commitment to the education of their children -- all of whom became lawyers -- was instrumental in providing a strong foundation for future generations.
How To Make a Gift
Cash or Check 
Make checks payable to: Benjamin N. Cardozo School of Law
Mail checks to:
Cardozo School of Law 
P.O. Box 21801 
New York, NY 10087-1801
Please include how you wish your name to be listed in publications and your relationship to Cardozo (alumnus/a, parent, friend, etc.). 
 
Credit Card Gifts 
To make your credit card gift, go to Make an Online Gift or call (646) 592-6880.
Matching Gifts 
Many employers offer a matching gift program to their employees and their spouses. For more information, contact your employer's human resources department or email Major Gifts Officer Julia Pollan at julia.pollan@yu.edu. Be sure to include your company's matching gift form when sending your contribution to Cardozo. 
 
Appreciated Securities  
Using long-term appreciated securities to fund your gift may afford you significant income tax benefits. You may transfer securities electronically or by sending stock certificates via registered mail.  
 
Planned Giving  
Making a planned gift may allow you to benefit from tax advantages or income for life. Planned or deferred gift options include bequests, annuities and trusts, as well as gifts of real estate, life insurance, and pensions. Please notify Cardozo of existing planned gifts in the law school's name by contacting Stewardship Officer Nancy Kominsky at kominsky@yu.edu.