Cardozo School of Law is a leading law school in business and innovation, intellectual property, public interest, criminal justice and clinical education. Our outstanding faculty will prepare you to succeed at the highest levels in the legal profession. Our 15,000+ member alumni network is an invaluable resource. Our professors are experts who shape the study and practice of law. Cardozo's location in New York City offers unparalleled connections and learning opportunities, with one of the most robust field placement programs in the nation. Here we promise you a welcoming and diverse community driven by the words of our namesake Supreme Court Justice Benjamin N. Cardozo's who said, "the final cause of law is the welfare of society."
Mission Statement
The Benjamin N. Cardozo School of Law has three fundamental and mutually reinforcing goals: to provide a fully rounded and rigorous legal education that blends theoretical and practical approaches; to create and sustain an intellectual environment that values and supports imaginative and ground breaking scholarship; and, drawing inspiration from transcendent Jewish values, to strengthen society as a whole by shaping solutions to the pressing legal problems of the day.
Cardozo Nurtures Lawyers Who Are Powerful Problem Solvers and Creative Thinkers
Founded in 1976 by Yeshiva University, Cardozo Law is named for Supreme Court Justice Benjamin N. Cardozo, who was renowned for his integrity, social consciousness, and elegant written opinions.  Cardozo is committed to diversity, equity, and inclusion. We work to create an environment in which people of all identities, faiths and cultural backgrounds are welcome, valued and respected. We do not offer faith-based courses.
Historically the law school has worked to be inclusive and to open the doors of legal education to everyone-- with special attention to women, people of the jewish faith, and minority groups who were underrepresented in the legal profession. That tradition continues today as we actively invest in initiatives to make our campus welcoming to people of all backgrounds and religions.The Cardozo community is open, supportive and personal.  The animated debate in and outside of classrooms is respectful of diverse perspectives. We know that diversity is key to our strength as an intellectual and professional community. Students and faculty recognize the critical role attorneys play in protecting the rights of all people around the world. 
Our renowned faculty members are known for being widely published legal scholars and for being actively engaged in the pursuit of social justice. Almost half of the faculty members hold advanced degrees in other disciplines, and six professors here have worked for the U.S. Supreme Court, clerking for justices. Our professors provide a superb grounding in the essential principles that underpin our justice system and their practical application. Cardozo students build on this academic foundation through hands-on learning, experiencing the challenges and opportunities they will encounter in their legal careers. Our 11 in-house clinics, as well as field clinics and other practical opportunities for students, provide over 400 field placements each year.
As part of Yeshiva University, we honor the Jewish tradition of deep attention to ethics and the law, striving in all our endeavors to work for the betterment and healing of the world. In keeping with YU tradition we serve kosher food at all public events, and the building is closed on Friday evenings and Saturdays in recognition of the Jewish Sabbath. We have relationships with the New School, which is one block north on Fifth Avenue, that allow students use of the library on Saturday.
Cardozo Law is approved by the Council of the Section of Legal Education and Admissions to the Bar of the American Bar Association. 
The law school is also a member of the Association of American Law Schools. 
American Bar Association 
321 North Clark Street 
Chicago, IL 60654-7598 
312.988.6738 
Legal Education and Admissions to the Bar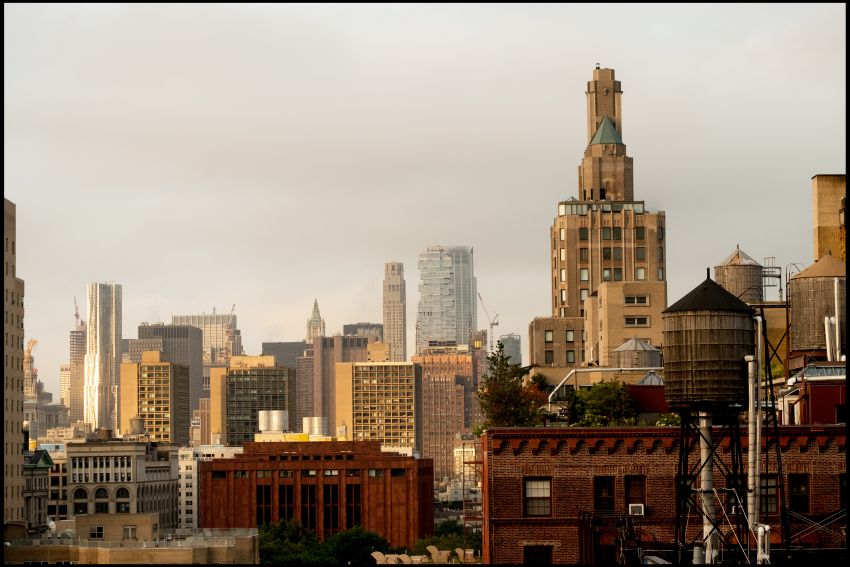 Cardozo professors are not only invested in ensuring that students learn the material, but more importantly, they are invested in the material themselves. Many of them are at the forefront of thought in their respective fields and are more than happy and willing to bring those thoughts into the classroom for debate. This not only makes classes exciting but also brings to light cutting-edge issues, which in turn better reveals how the law operates outside of the classroom.
Jared Grubow '19, Associate, WilmerHale