Cardozo is a leader in practical education and offers unique experiential training programs, which include clinics, field clinics and simulation courses. Hands-on learning gives our students an advantage.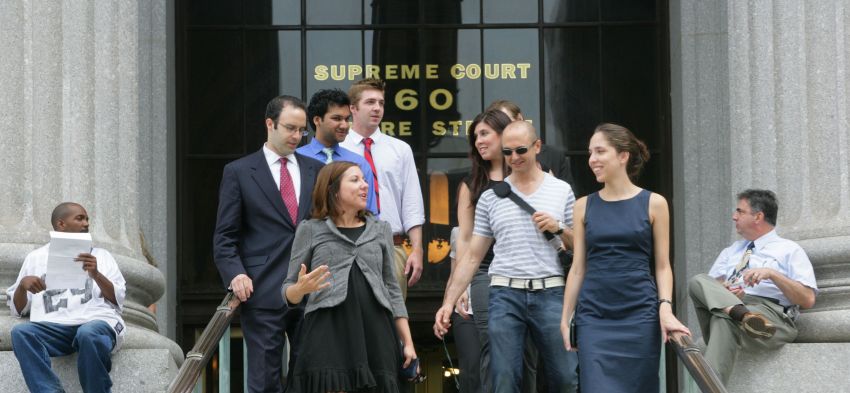 Cardozo Is a Leader in Experiential Training
Externship opportunities each semester

Students in Clinics and Field Clinics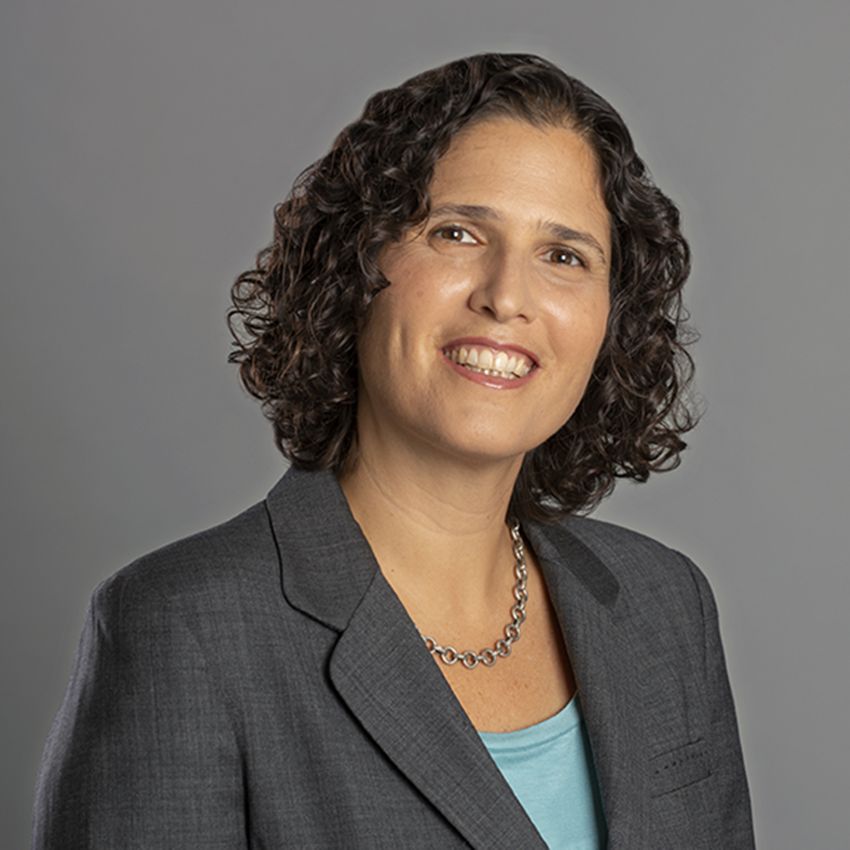 Professor Betsy Ginsberg
Director of Clinical Education
See Our Clinics in Action
See Video of Clinical Students Changing Lives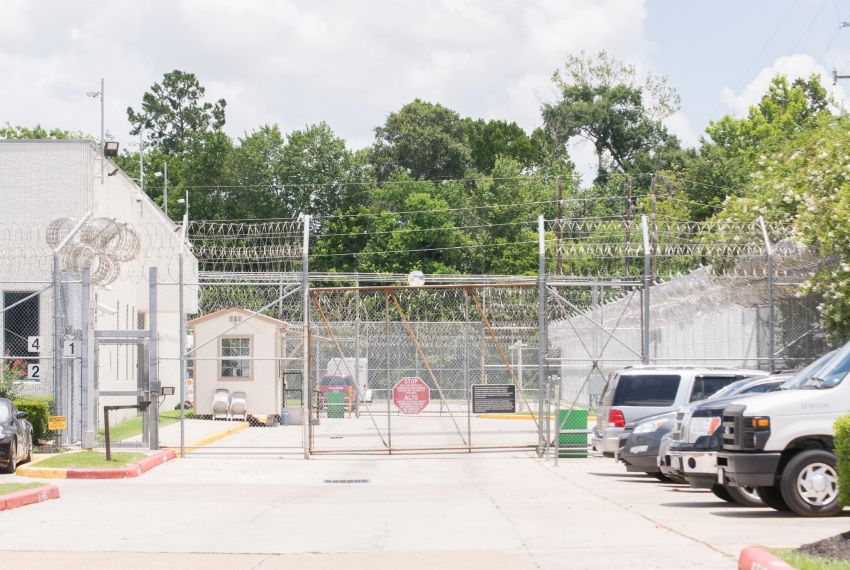 Students representing immigrants at the U.S. border in Texas
Students representing immigrants at the U.S. border in Texas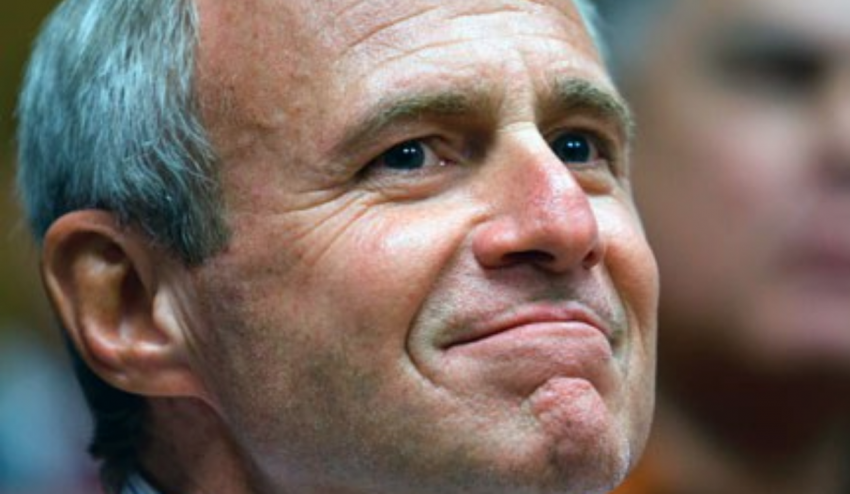 Students working at The Innocence Project
Students working at The Innocence Project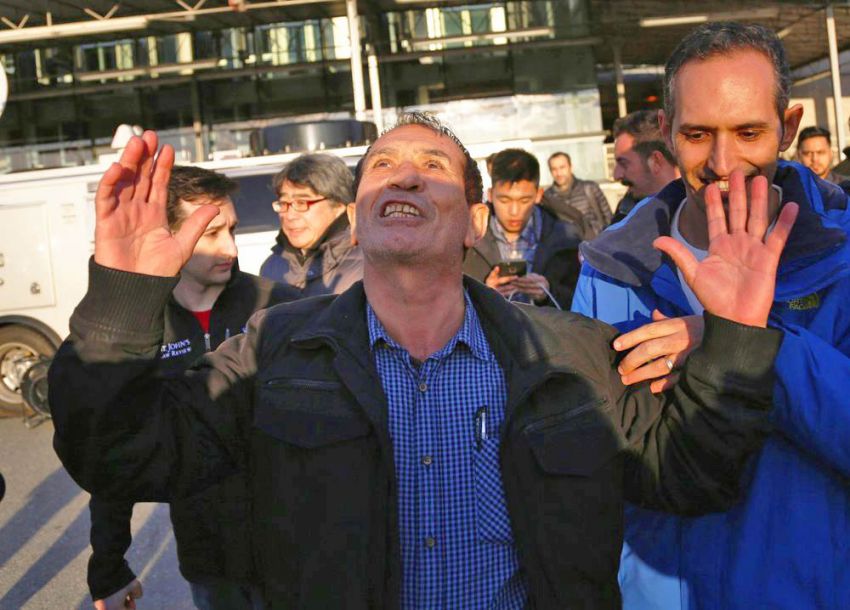 The Immigration Justice Clinic in Action
The Immigration Justice Clinic in Action
Our Clinics
Cardozo offers 11 in-house clinics that allow students to gain hands-on experience in different practice areas. Students work with experienced lawyers to represent clients and build practical skills for courts, legal negotiations and business transactions.
Transactional clinics include The Filmmakers Legal Clinic and the Tech Startup Clinic, which build on Cardozo's leadership in intellectual property and entertainment law.  Students apply and are selected by the director of the clinic for what many describe as a transformative experience.
Cardozo is the birthplace of The Innocence Project and a leader in clinical innovation. With 11 clinics to choose from, foundational classroom theory springs to life through hands-on experience. Students work under direct supervision of full-time faculty with specialties in each area of law.
Field Clinics
On the vanguard of legal education, field clinics build on Cardozo's innovative clinical history and dedication to social justice. 
Field clinics help students who are eager for real-world experience gain an edge in a legal landscape in which employers expect graduates to be practice-ready. At the forefront of legal education, they enable students to work collaboratively in a focused area of law with accomplished practitioners who provide intensive instruction and supervision. Students work at legal placements while attending seminars taught by supervising attorneys. This combination of practical and theoretical skills can be transformative.
Host organizations are selected for cutting-edge excellence in their area of practice and for a devotion to teaching. Students are matched with dynamic placements, based on interest and experience, where they work part-time for a semester or year. Students develop powerful advocacy and critical-thinking skills by assisting with impact litigation, prosecuting and defending their own cases, drafting and commenting on legislation, helping formulate policy initiatives, and engaging in rigorous research, writing and legal analysis.
Simulation Courses
Cardozo's simulation courses provide practical experience with intensive boot-camp training for trial work as well as for transactional deal making, allowing students to gain real casework and courtroom experience under the supervision of top practitioners.
Externships
Students gain invaluable real-world experience when they participate in one of Cardozo's externship programs. Credit is awarded for working in the public sector for a judge, nonprofit organization or government agency, or for working in the private sector at an in-house counsel office or law firm. Students work under the direct supervision of an attorney for a semester and take a co-requisite seminar taught by an experienced practitioner in the field.