Cardozo School of Law is consistently recognized as a leader in alternative dispute resolution (ADR). Read on to find out about our many ongoing efforts to further conflict resolution and to train our exceptional students to be world leaders in the field.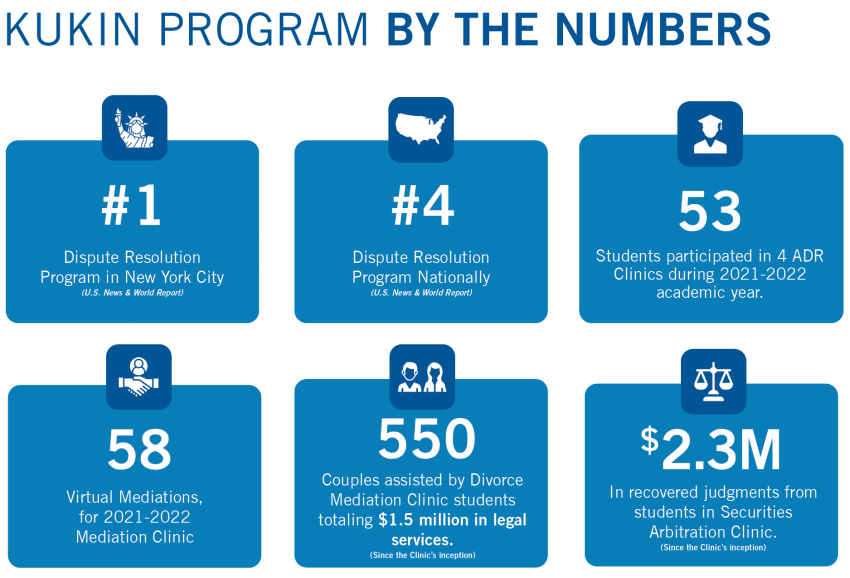 Letter from The Director
I am so very excited to join the faculty at Cardozo Law as the director of the hallowed Kukin Program for Conflict Resolution. This program has an illustrious history—created almost 30 years ago by founding director, colleague and friend, Lela Love. I have such joy at being given the opportunity to expand on her legacy and the impressive foundation she and others have built. There is so much I'm looking forward to in the year ahead, including working with our top-ranked Cardozo Journal on Conflict Resolution for a symposium this fall and our International Advocate for Peace Award this spring; coaching and helping with the extensive competition team program—the ADR competition honors society; expanding our LL.M. in dispute resolution and continuing to place our graduates around the country and around the world doing amazing things.
I am looking forward to working with all the wonderful people who make up the Kukin Program—three devoted full-time clinic directors focused on different aspects of ADR; numerous talented adjuncts bringing our students the latest in practice innovations and devoted alumni throughout the world who are happy to step up and continue to support this program. As we move from director to director—from generation to generation—may we also grow from strength to strength.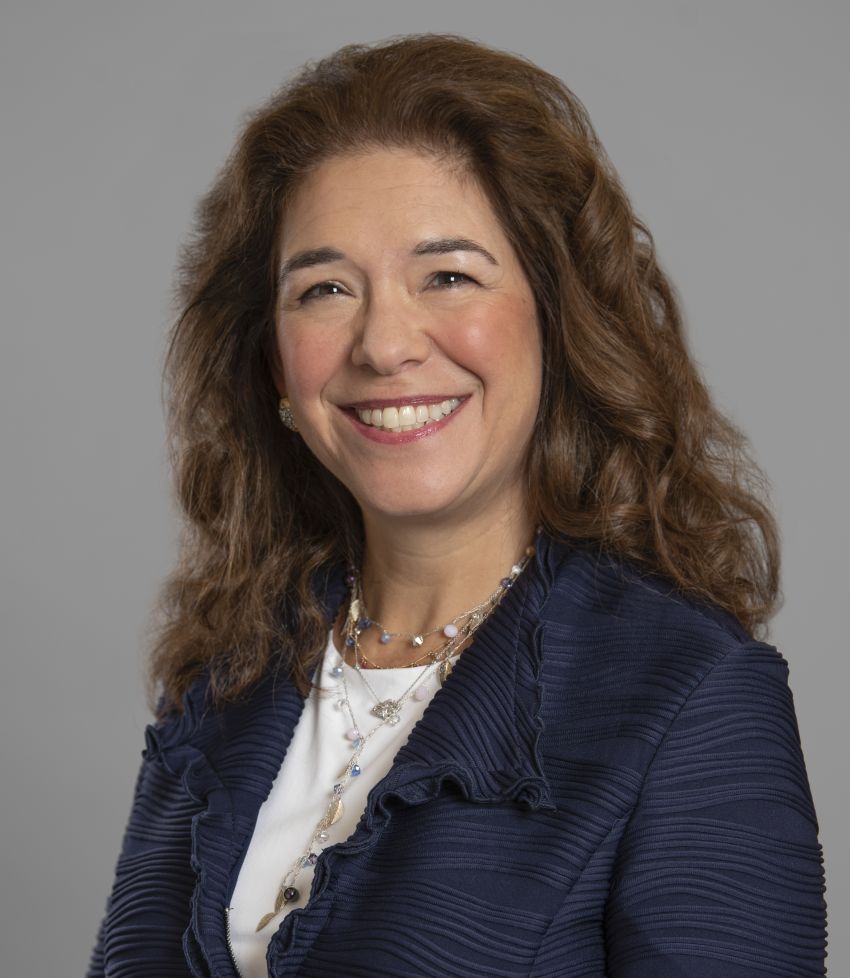 Letter from the Founding Director
The world is changing. Our program is changing. We are tasked with making sure the change is toward the good. In this era when dialogue and collaboration are at a low ebb in relations of all kinds, building a better and stronger dispute resolution program for lawyers continues to be a critical contribution to the evolution of legal pedagogy -- if not human development.
This summer, Cardozo's Kukin Program for Conflict Resolution welcomed two superstars in the legal dispute resolution arena: Andrea Schneider as the new Director of the program and Robyn Weinstein as the new Director of the Mediation Clinic and Associate Director of the program. I will continue as Founding Director for the next two years during this exciting transition.
Schneider developed and led Marquette University's Dispute Resolution Program for 15 years to a position of eminence in the field. She has written 12 books and 43 law journal articles (this is not counting book chapters and other publications), and she is a leader in the U.S. and international legal arenas as a teacher and speaker. Robyn is a recognized national leader of court ADR, having  served as ADR Administrator at the U.S. District Court for the Eastern District of New York.  Before that, she was the Student Director and later a Fellow of the Kukin Program at Cardozo and the President of the Southern California Mediation Association.
Thinking of Oliver Wendell Holmes' "build thee more stately mansions" as a polestar for what we must do in this time of transition, I believe Cardozo's Kukin Program is well positioned to do that.