The Floersheimer Center for Constitutional Democracy is a vibrant center for scholarship and events, advancing the functioning of constitutional democracies in the United States and abroad.
Former Clerks on the Current Court: Perspectives and Analysis
Thursday, March 3
12:15 p.m.
Jacob Burns Moot Court Room
Join four Cardozo Law Professors and former Supreme Court Clerks—Michael Herz, Deborah Pearlstein, Michael Pollack, and Kate Shaw—as they discuss their perspectives and analysis of the current Court, in conversation with Dean Melanie Leslie. Panelists will also answer audience questions about the Court and its direction.
 
Cardozo Votes
The Floersheimer Center supports election related activities at Cardozo and beyond. For more information on upcoming voter registration deadlines, ranked choice voting and student volunteer opportunities, check out our Cardozo Votes page.
Featured Events (Fall 2021)
Twenty Years Later - The Path of the Law Post-9/11 (September 10, 2021)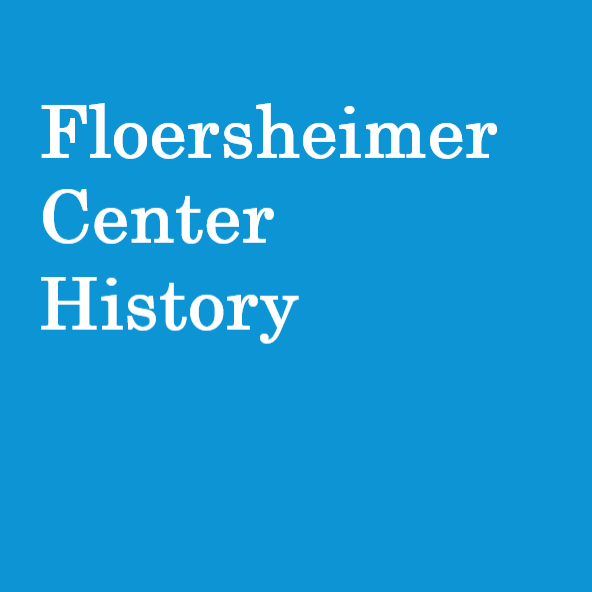 Floersheimer Center History
Floersheimer Center History
2021 – On Sept. 10, 2021, the Center hosts a discussion on how the U.S. response to 9/11 changed the law and lawyering around national security. Panelists include Jeh Johnson, fmr. Sec. of Homeland Security and fmr. Gen. Counsel, Dept. of Defense; Elisa Massimino, fmr. Exec. Director and CEO, Human Rights First; Alberto Mora, fmr. Navy Gen. Counsel under G. W. Bush; Ben Powell, fmr. Gen. Counsel to Director of National Intelligence after 9/11; and moderator Deborah Pearlstein. Recording available here.
2021 – The Center co-sponsors an event on Social Media Governance, Content Moderation and Democracy with the Heyman Center on Corporate Governance and the Cardozo Data Law Initiative. Professors Kate Klonick (St. John's) and Genevieve Lakier (Univ. Chicago) and Felix Wu (Cardozo) discussed what accountability mechanisms may best fit with our democratic ideals. Recording available here.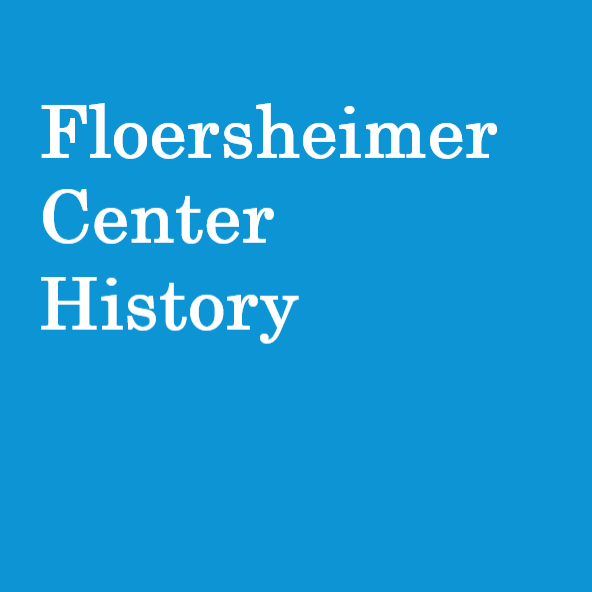 Floersheimer Center History
Floersheimer Center History
2020 – On Sept. 23, 2020, the Center hosts a conversation with leading election law experts on the challenges facing the 2020 election. Panelists include Rick Hasen, Professor of Law and Political Science, UC Irvine; Janai Nelson, incoming Director-Counsel, NAACP Legal Defense and Education Fund; Dan Tokaji, Professor and Dean, Wisconsin Law; and Co-Director Deborah Pearlstein (moderator). Recording available here.
2020 – Floersheimer Center programming goes virtual in March 2020! We have since hosted dozens of virtual events.
You can find recordings of our events on Cardozo Law's Youtube channel and in the Cardozo Library's LARC Repository.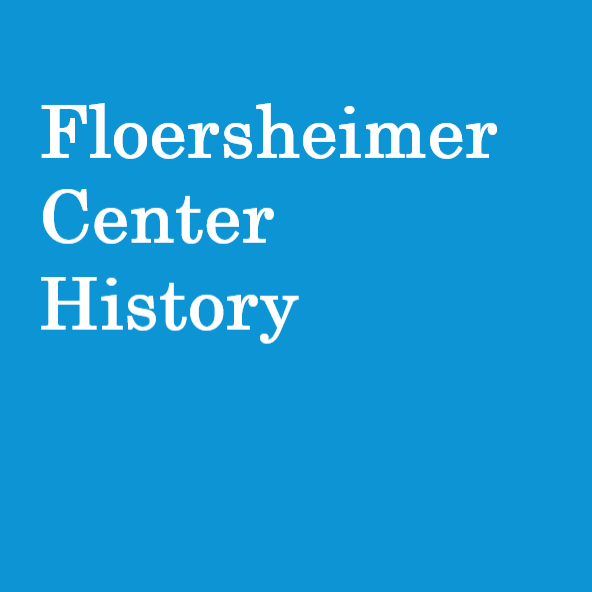 Floersheimer Center History
Floersheimer Center History
2019 – On March 31 & April 1, 2019, the Center hosts A Passion for Civil Liberties: Honoring the Legacy of Norman Dorsen, a roundtable of the International Association for Constitutional Law (IACL) honoring IACL and I•CON cofounder, former ACLU President and NYU Law Professor Norman Dorsen. The first panel, Judicial Perspectives on Civil Liberties Adjudication featured justices Susanne Baer, Justice of the Constitutional Court of Germany; Stephen Breyer, Justice of the U.S. Supreme Court; Brenda Hale, President of the U.K. Supreme Court; and András Sajó, former Vice President of the European Court of Human Rights.
2019 – The Center sponsors a Spring 2019 Pop-Up Course at Cardozo, Power, Constraint, and the 45th President, taught by Co-Directors Deborah Pearlstein and Kate Shaw.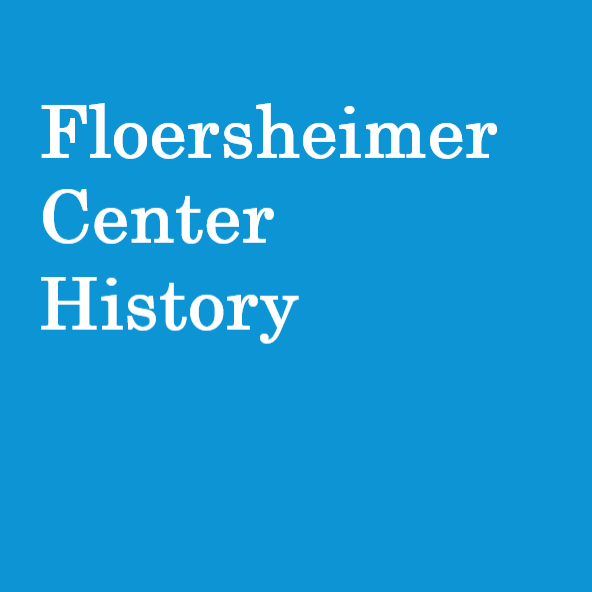 Floersheimer Center History
Floersheimer Center History
2018 – In conjunction with the Cardozo Law Review, the Center hosts a symposium on the 50th Anniversary of the Fair Housing Act, which serves as an opportunity to reflect on the origins of the Fair Housing Act, discuss the intersections between housing and other areas of civil society, and engage in forward thinking about the future of the Act. Julian Castro, former Housing and Urban Development Secretary under President Barack Obama, delivers the keynote address.
2018 – The Center hosts the inaugural Cardozo-Columbia Colloquium on Comparative Constitutionalism.
2017 – The Center hosts Staying on the Rails: Direct Constitutional Checks on the President, a panel on three sets of constitutional provisions that have received increased attention since the election of Donald Trump: the Emoluments Clauses, the Impeachment Clauses, and the 25th Amendment. Moderated by Co-Director Kate Shaw, panelists include John D. Feerick, Deepak Gupta, Richard Painter, Michael Waldman, and Cardozo Professor Michael Herz.
2016 – The Center Goes Social – Find us on Twitter!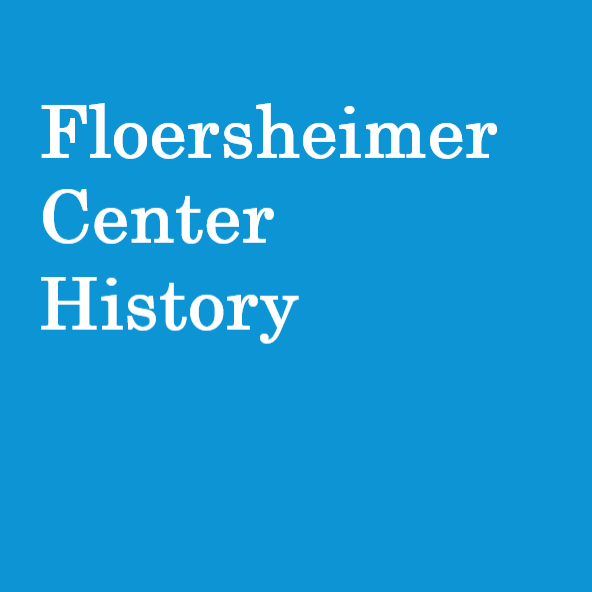 Floersheimer Center History
Floersheimer Center History
2016 – The Center co-sponsors an inaugural roundtable, Revisiting the Role of International Law in National Security, organized by the Cardozo Law Institute in Holocaust and Human Rights (CLIHHR) and the International Committee of the Red Cross.
2015 – The Center hosts a symposium, Versions of Academic Freedom: From Professionalism to Revolution, with Floersheimer Distinguished Visiting Professor Stanley Fish and university presidents John Sexton and Lee Bollinger, among others.
2014 – The Center hosts a panel, The Roberts Court: An Up-Close Look, with Supreme Court litigators Miguel Estrada and Paul Smith and legal commentator Jeffrey Toobin.
2013 – The Centers hosts a symposium, Zero Dark Thirty: Law, Film, and the Hunt for Bin Laden. This event featured a screening of Zero Dark Thirty, a one-on-one interview with John Rizzo, former CIA General Counsel, and a panel discussion with Co-Director Deborah Pearlstein, an expert on human rights law; Ann Hornaday, film critic for the Washington Post; and Glenn Carle, a former CIA interrogator. Recording available here.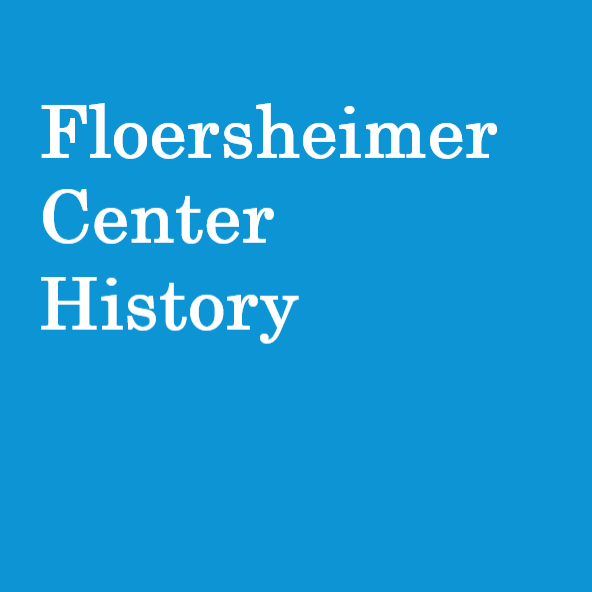 Floersheimer Center History
Floersheimer Center History
2013 – The Center hosts a symposium on leading election law scholar Rick Hasen's book, The Voting Wars: From Florida 2000 to the Next Election Meltdown. The panel of election law experts commenting on Hasen's arguments consists of Professors Mark Alexander (now Dean at Villanova Law), Richard Briffault (Columbia), and Janai Nelson (now incoming Director-Counsel, NAACP LDF).
2012 – The Center supports the Cardozo Israeli Supreme Court Project, which translates key court decisions into English.
2012 – The Center hosts a symposium, The ACLU in American Life – Civil Liberties in American Life, moderated by Jeffrey Brown of PBS NewHour, and featuring Adam Liptak (New York Times), Ted Olson (former Solicitor General), and Deborah Pearlstein (Cardozo Professor and Center Co-Director), among others. Recording available here.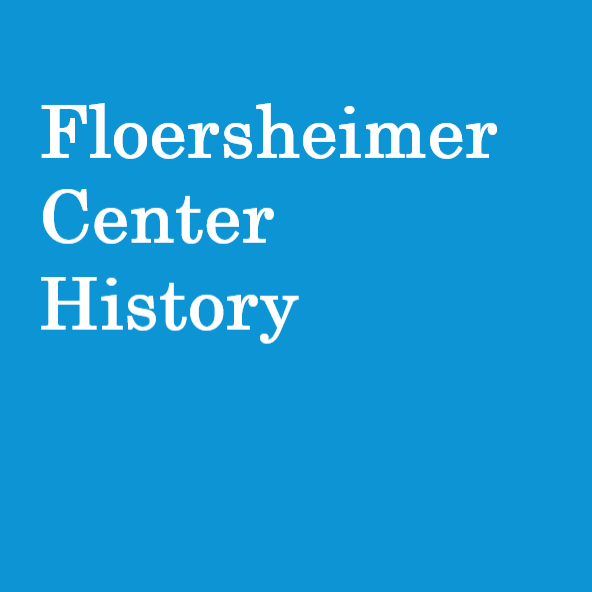 Floersheimer Center History
Floersheimer Center History
2011 – The Center inaugurates its annual Supreme Court Term Preview, where a panel of Cardozo faculty preview the upcoming term's notable cases and potential dynamics each October. Check out a recording of the 2021 Supreme Court Term Preview here.
2011 – The Center co-sponsors a conference, Innovative Approaches to Immigrant Representation, with Cardozo's Kathryn O. Greenberg Immigration Justice Clinic. Panelists include Justice John Paul Stevens and Justice Robert A. Katzmann of the Court of Appeals for the Second Circuit.
2011 – The Center hosts an April symposium commemorating the 40th anniversary of the Pentagon Papers and examining national security and secrecy in the WikiLeaks era. Recordings can be found here (Part I), here (Part II), and here (Part III).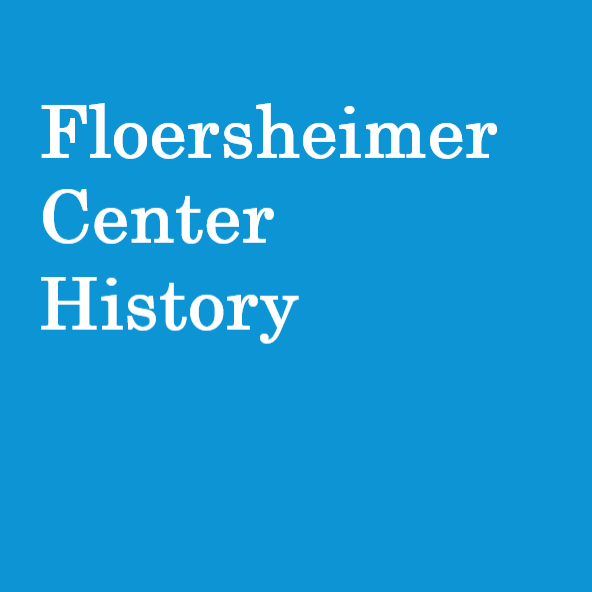 Floersheimer Center History
Floersheimer Center History
2010 – The Center hosts an April conference, Acknowledging Race in a "Post-Racial" Era, addressing the paradoxical situation where undeniable progress and undeniable disparities coexist in American society and the role of racism has shifted. The keynote address was given by Theodore M. Shaw, former President of the NAACP Legal Defense and Educational Fund.
2009 – The Center hosts Justice Stephen Breyer and other international Justices for an April conference, Judicial Review, A Comparative Perspective: The U.S., Israel, and Canada, as well as for a conference in November, The Reseau ID/Coping with Legal Pluralism: Comparing French and American Approaches to the Transnational Legal World.
2008 – With Center support, Cardozo students travel to Ohio in November 2008 to aid non-partisan election protection efforts. Cardozo students continue to provide support for election protection efforts each election cycle. More information is available on our Cardozo Votes site.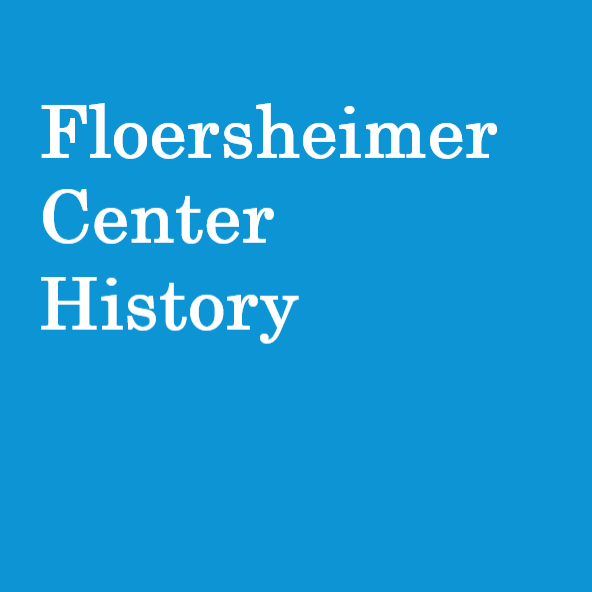 Floersheimer Center History
Floersheimer Center History
2007 – In May, the Center sponsors The Internationalization of Constitutional Law and the Constitutionalization of International Law, with French and American law professors and judges including Justice Stephen Breyer of the U.S. Supreme Court and Hon. Guy Canivet of the French Conseil Constitutionnel. A hallmark of the Center's conferences has been its insistence on considering constitutional norms in comparative perspective.
2006 – The Center hosts the first of many book talks with authors writing on timely questions relevant to constitutional law. For its inaugural talk, the Center hosts Professor Kenji Yoshino, one of the nation's leading scholars on constitutional and antidiscrimination law, for a discussion of his work, Covering: The Hidden Assault on Our Civil Rights.
2006 – The Center hosts a two-day conference in September, Preserving Civil Liberties in an Age of Global Terror: International Perspectives, bringing together judges, scholars, and government officials from key countries to compare differing approaches to the war on terror and alternatives that might optimize the balance between law and security.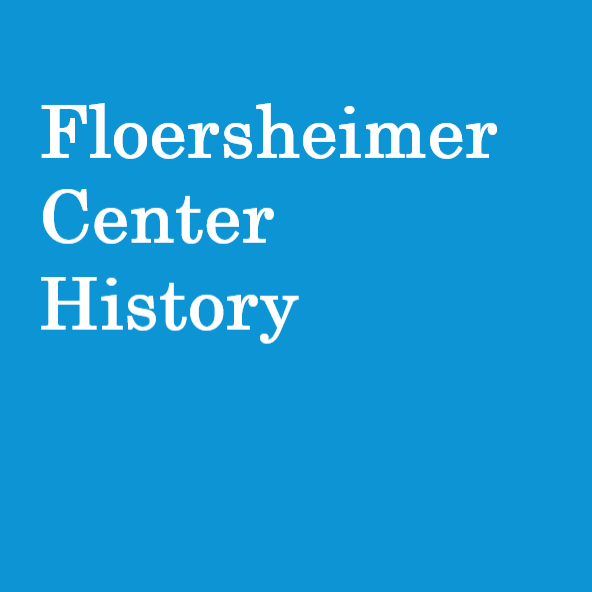 Floersheimer Center History
Floersheimer Center History
2006 – The Center begins funding summer Public Interest Stipends for Cardozo Law students.
2005 – The Center hosts Amartya Sen, Professor and Nobel laureate in economics for a public lecture on Human Rights and the Limits of the Law.
2004 – The Center inaugurates the Floersheimer Legal Theory Colloquium, with convenors Peter Goodrich (Cardozo) and Peter Gay (Yale).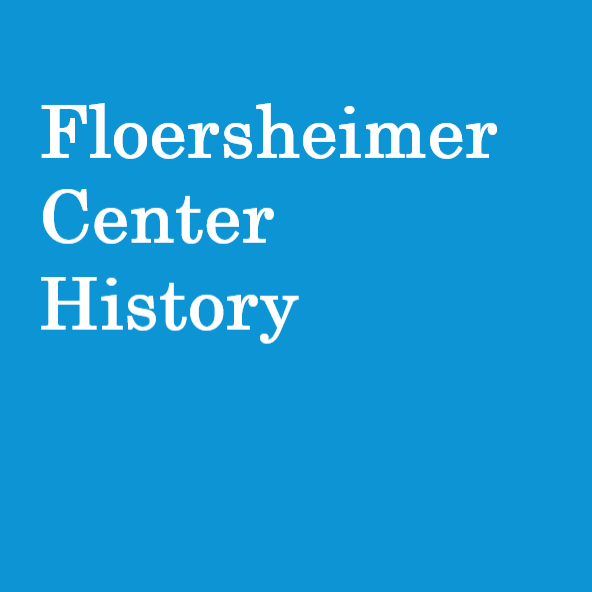 Floersheimer Center History
Floersheimer Center History
2004 – The Center hosts a March conference, Weapons of Mass Destruction, National Security, and A Free Press, revisiting the litigation over The Progressive's plans to publish instructions for making a hydrogen bomb in 1979. Presenters include James Schlesinger, former Secretary of Defense, the author of the article, the attorneys who worked on the case, and New York Times journalist Anthony Lewis.
2004-2005 – The Center inaugurates its Floersheimer Student Fellows program, selecting two law students to support Floersheimer Center activities and research in the 2004-2005 academic year.
2003 – The Center hosts a May conference on Emergency Powers and Constitutions. Proceedings from this conference are published in Vol. 2, no. 2 of I•CON, the International Journal for Constitutional Law, where Co-Director Michel Rosenfeld is Emeritus Editor-in-Chief.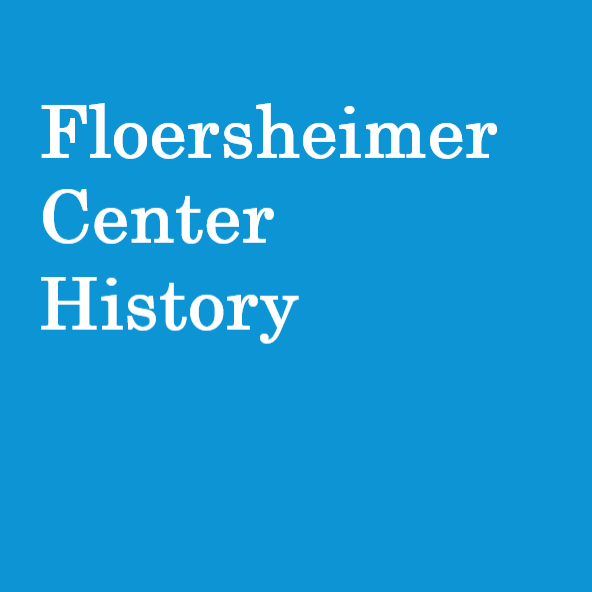 Floersheimer Center History
Floersheimer Center History
2002 – The Center hosts an April conference, Fundamentalisms, Equalities, and the Challenge to Tolerance in a Post-9/11 Environment. Proceedings from this conference appear in Vol. 24, no. 2 of the Cardozo Law Review.
2000 – Cardozo Law hosts Justices from the European Courts and the U.S. Supreme Court including Justices Sandra Day O'Connor, Anthony Kennedy, and Stephen Breyer. Recording here.
2000 – The Floersheimer Center is founded through a generous donation by Dr. Stephen Floersheimer. Cardozo Professor Richard Weisberg becomes founding director and welcomes Stanford Professor Gerald Gunther as the Center's first visiting scholar.
Established in 2000 through a gift from Dr. Stephen Floersheimer, the center supports research by scholars and policymakers, hosts speakers and conferences, issues publications and provides financial support for visiting scholars as well as student projects. Topics of particular concern include civil liberties in an age of terrorism, the structures of democratic government and the relationship between church and state.
The center's Co-Directors for the Spring 2022 semester are Professor Deborah Pearlstein and Professor Michael Pollack.
Cardozo's constitutional law faculty members, including Michelle Adams, Michael Herz and Kate Shaw, provide commentary on landmark U.S. Supreme Court cases in the Cardozo Benchmarks video series.
Visitors and Fellows
The center invites a small number of Distinguished Fellows to be in residence for two to four weeks during the academic year. Fellows are provided an office, secretarial assistance, travel and living expenses and an honorarium. While at Cardozo, they contribute in such ways as teaching a mini-course, giving a faculty workshop or public lecture, guest teaching another professor's course, or providing an article to a Cardozo journal. In addition, the center occasionally sponsors a semester-long visit by a prominent constitutional scholar.
Student Fellows
The center designates one or two Floersheimer Student Fellows each year. The fellows, who receive a modest stipend, perform legal research, help execute events and provide other support for the center's projects.
 
The center also provides financial support for student activities that are consistent with the center's overall mission. For example, in recent election years, the center has supported students engaged in non-partisan poll-watching through organizations such as Election Protection and Just Democracy. The center also provided a stipend to a recent Cardozo graduate clerking in the office of the prosecutor at the United Nations' International Criminal Tribunal for the former Yugoslavia and funds several public-interest stipends each summer. The Center also provides sponsorship for several student-run events each academic year. Cardozo students seeking financial support for an organization or for an individual internship or other project should contact the program's co-directors.