Cardozo's commitment to active, non-partisan engagement in the election process is tied to our deep roots in public service and social justice. Our Floersheimer Center for Constitutional Democracy offers Cardozo community members information about registration and voting, and features the efforts of Cardozo students working to help protect free and fair elections.
2023 Voter Registration Deadlines
New York
For the November 7, 2023, general election, voter registration applications must be received by a board of elections no later than October 28, 2023.
New Jersey
For the November 7, 2023, general election, the voter registration deadline is October 17, 2023.
Pennsylvania
For the November 7, 2023, general election, the voter registration deadline is October 23, 2023.
Not sure where to register in your state? Find out here!
Voter Information for New York
The general election will be held on Tuesday, November 7, 2023.
The deadline to register to vote in the November general election is October 28, 2023. Check here to register to vote, to request an absentee ballot, and for other key election deadlines.
You may register to vote online, in-person, or by mail. Find voter registration information here.
Absentee Voting:
The deadline to request an absentee ballot online or by mail is October 23, 2023.
The deadline to request an absentee ballot in person is November 6, 2023.

In person requests can be made at your local county board of elections.

Absentee ballots must be postmarked or received in-person by election day.
If you are a registered New York voter, you may request an absentee ballot if you meet one of the following requirements:

If you will be absent from your county, or if an NYC resident will be absent from the five boroughs, on Election Day
If you are unable to vote in person due to a temporary or permanent illness or disability.
If you are unable to vote in person because you are the primary care giver of one or more individuals who are ill or physically disabled. 
If you are a resident or patient of a VA Hospital.
If you are in jail or prison for any non-felony conviction.

If you request an absentee ballot, you will not be allowed to cast a ballot on a voting machine. However, if you request an absentee and wish to vote in person, you will be able to vote in person using an affidavit ballot.
For more information on absentee voting in New York, check here.
Early Voting:
For the November general election, early voting will run from October 28 - November 5, 2023.
Check here to find your early voting or general election polling location and to view a sample ballot.
Voter ID:
Registered voters do not need to show ID to vote in New York unless it is their first time voting or they did not provide identification when they registered.
First time voters must provide one of the following forms of ID on or with their voter registration application:

Driver's license number
Last four digits of your social security number
Non-driver's ID number

If you do not provide a driver's license number or the last four digits of your social security number, be sure to include one of the following documents with your application:

Current and Valid Photo ID
Current Utility Bill
Bank Statement
Government Check or Paycheck
Government Document that shows your Name and Address
What's on the New York ballot?
In the 2023 general election, New Yorkers will be voting for School Board, municipal government positions, and on Ballot Proposals.
Residents of New York City will be voting for City Council, District Attorney, Civil Court, Delegates and Alternates to the Judicial Convention, County Committee, and District Leader.

Click here to plan your ballot!

Ballot Proposals - There are two statewide ballot proposals that will be on the New York 2023 general ballot.

Statewide Ballot Proposal:

Ballot Proposal 1: Exclude indebtedness for the construction or reconstruction of sewage facilities contracted prior to 2034.
Ballot Proposal 2: Remove the debt limit in the NY Constitution for small city school district.
Not a New York voter? Check here to find out about your state's voter ID laws.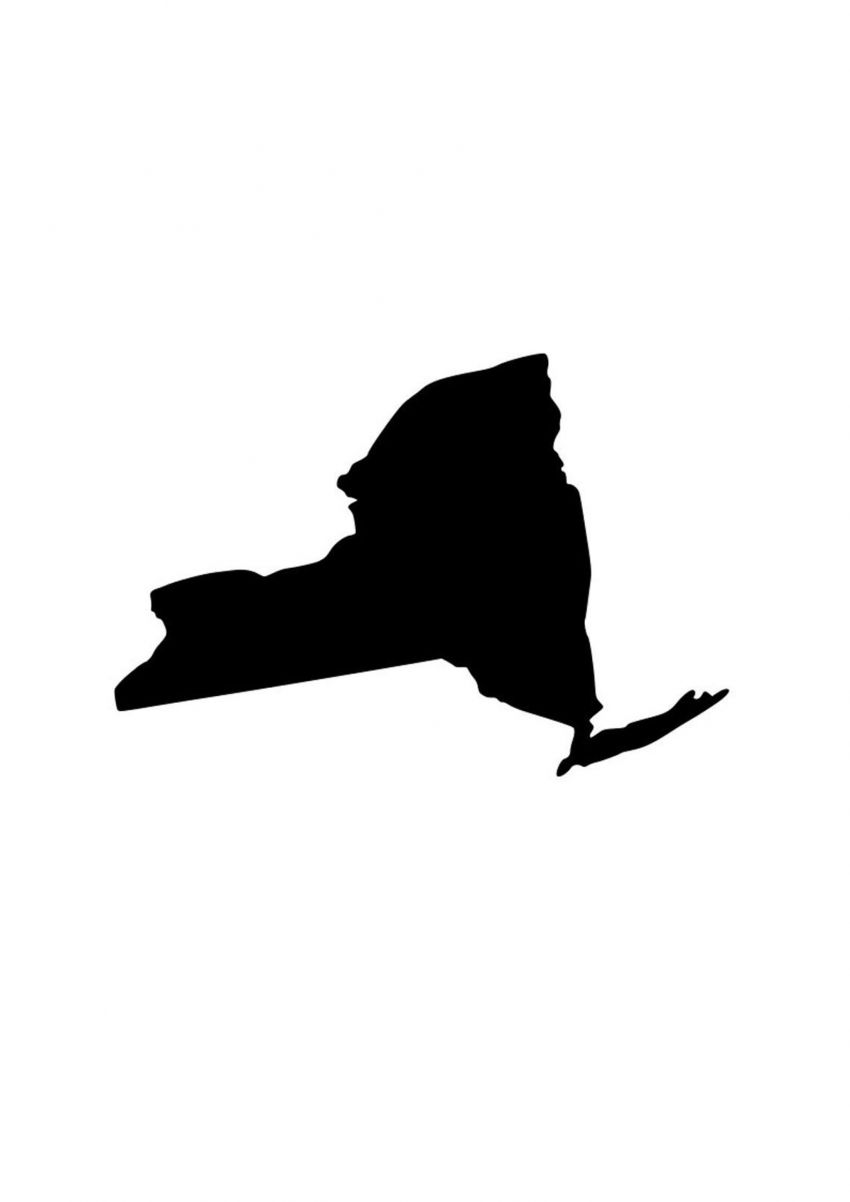 Student Election Protection Efforts
The Floersheimer Center is proud of the many Cardozo students who work each election cycle to ensure safe and fair elections. In the spirit of encouraging civic participation on Election Day, all students engaged in election-related work were excused for the general November 8, 2022, election.
2022 General Election Student Participation:
Floersheimer Fellows partnered with the New York City League of Women Voters to hold a voter registration drive for all Cardozo students. 
Floersheimer Fellows also partnered with VoteRiders to host a voter outreach letter writing event to help inform Georgia voters about their state voter ID laws.
Floersheimer encouraged students to participate in voter protection efforts, highlighting trainings and opportunities with Common Cause, a nonpartisan voter protection organization.
Below are highlights of some of the Fall 2020 election protection work Cardozo students took part in:
LALSA partnered with LatinoJustice to provide Spanish-language election protection in NY, FL, GA, and PA.
WLI members volunteered to be poll workers and did remote voter registration work.
Students in the New York State Attorney General field clinic worked on the state's election protection hotline.
Cardozo NLG members volunteered to be poll workers. 
MLSA and BLSA hosted a panel on October 20, 2020, about voting rights and the 2020 election.
Explaining Ranked Choice Voting
Ranked Choice Voting was implemented for the first time in New York City in the June 22, 2021 Primary Elections. Ranked Choice Voting will not be used for the election of state and federal offices.
What is Ranked Choice Voting?
Ranked Choice Voting works almost exactly like traditional single-vote elections: You get a ballot and vote for your preferred candidates. However, instead of picking only one candidate per race, you may rank up to 5 per race. This means voters get more chances to express their preferences.
After all the votes are cast, vote counting is done in rounds.

During the first round, if one candidate receives more than 50% of the first-choice votes, they are the winner.
If no candidate receives more than 50% of the first-choice votes, then the candidate with the fewest votes is eliminated.
Votes that had been cast as first-choice votes for the eliminated candidate will be reallocated to those voters' second choices.
If a candidate receives more than 50% of the votes after the reallocation, then that candidate is the winner.
This process repeats until one candidate has more than 50% of the vote.

For more information, check here.
NYC voters chose to adopt Ranked Choice Voting in 2019. Supporters of Ranked Choice Voting argue that:
It enables voters to express their preferences more accurately.
It enables voters to support long-shot candidates without feeling like they are wasting their vote.
It encourages more candidates to run, especially women and people of color.
It discourages negative campaigning because candidates must compete for the support of their opponents' voters.
How do I fill out a Ranked Choice ballot?
Rank your preferred candidates 1 through 5. That's it!
If you don't have 5 preferred candidates, you may rank fewer. It is entirely your choice. You can even rank just one candidate and stop there.
Make sure you only rank each candidate once, and make sure you only have one candidate in each rank. If you need help, just ask an election official.
About the Floersheimer Center
Established in 2000 through a gift from Dr. Stephen Floersheimer, the center supports research by scholars and policymakers, hosts speakers and conferences, issues publications, and provides financial support for visiting scholars as well as student projects. Topics of particular concern include civil liberties in an age of terrorism, the structures of democratic government, and the relationship between church and state.