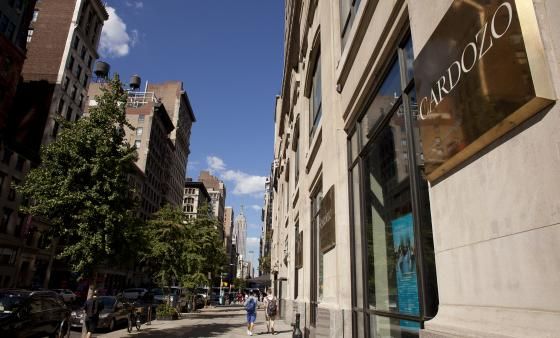 Spotlight on News From the Cardozo Community
Faculty Scholarship and News
Professor Myriam Gilles testified before the House Judiciary Committee
on November 16 at a hearing on how forced arbitration silences victims of sexual harassment and violence.
Professor Gabor Rona participated in a roundtable discussion on November 12, convened by the Center for Ethics and the Rule of Law at the Annenberg Public Policy Center of the University of Pennsylvania, advising on a panel of experts' draft proposal for Congress, the Biden administration, and US litigants, on how to close the Guantanamo detention facility.
Professor Matthew Wansley was a guest on Brooklyn Law's Business Law Scholarship podcast to discuss unicorn regulation.
Events
Exploring NFTs: Opportunities and Intellectual Property Issues
presented by The FAME Center and the Fashion Law Society
Tuesday, November 16
Book Talk with Professor Carissa Byrne Hessick on "Punishment Without Trial: Why Plea Bargaining Is a Bad Deal"
presented by the Jacob Burns Center for Ethics in the Practice of Law
Thursday, December 2