The LL.M. in Dispute Resolution and Advocacy offers international and domestic lawyers a unique opportunity to learn from dispute resolution thought leaders in the heart of New York City. Through theoretical study, intensive skills training, clinical work, externships and opportunities for scholarship, LL.M. students will form a strong foundation from which to build a career in dispute resolution in the United States and beyond.
The LL.M. Program is led by Professor Andrea Schneider who also directs the Kukin Program for Conflict Resolution at Cardozo School of Law. LL.M. in Dispute Resolution and Advocacy students have opportunities to work closely with the Kukin Program faculty members throughout the year-long program.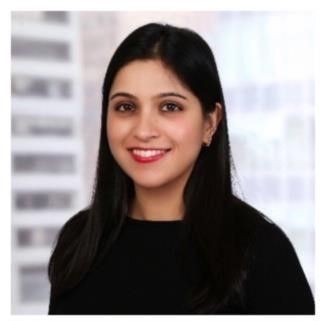 Mansi Karol '17, India
"The LL.M. program at Cardozo Law School offered the right combination of ADR coursework for a foreign-qualified attorney. I had the opportunity to learn from world-renowned faculty in dispute resolution, and my fellowship with the Kukin Program for Conflict Resolution provided me with the experience and expertise for my current position at the AAA-International Centre for Dispute Resolution."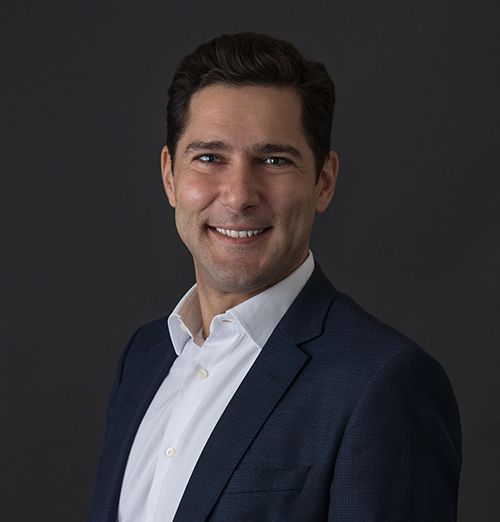 Giulio Zanolla '10, Italy
"My LL.M. degree gave me an advantage when I returned to Italy, because few attorneys in Europe have access to such specialized education with a practical component. I took back not just the skills but the experience and mindset necessary to connect with and assist the dispute resolution community. Anyone interested in the international practice of dispute resolution should study at Cardozo."
Dispute Resolution and Advocacy LL.M. Degree Requirements
A minimum of 24 credits overall
A minimum of 14 credits of coursework in dispute resolution and advocacy
Completion of a paper focusing on a topic in conflict resolution developed in a course or through independent study
Participation in an experiential requirement (externship, clinical or practical program) related to conflict resolution
Graduates of foreign law schools who plan to take the NY Bar must take Introduction to U.S. Law, Professional Responsibility, Advanced Workshop in Legal Research and Writing (2 semesters), and a minimum of six credits in NY Bar subjects
Dispute Resolution and Advocacy Joint J.D./LL.M. Degree
Cardozo also offers a joint J.D./LL.M degree.  Students participating in this program are eligible to receive both degrees in seven consecutive full-time semesters rather than the eight semesters that are normally required. This program is open to Cardozo J.D. students, and students earning a J.D. from another law school who visit Cardozo for two semesters. Applications for the J.D./LL.M. joint degree in Dispute Resolution and Advocacy should be submitted to the Office of Admissions during the fifth or sixth semester of a student's J.D. studies.
Concentration in ADR for LL.M.
Cardozo L.L.M students may elect to obtain a concentration in Dispute Resolution.  Students must complete a minimum of ten credits from a list of approved dispute resolution and advocacy courses.  More information about obtaining a concentration in ADR is available on the LLM Registration and Curriculum Guide available here.
L.L.M. Admissions Information
Flexible start times allow LL.M. students to study full time or part time and begin their studies either in the spring (January) or fall (August) terms. Merit scholarships are available to domestic and international students. Learn more here.
For further information, contact the LLM Admissions team at LLM@yu.edu.
Writing Opportunities
Students are required to complete a paper focusing on a topic in conflict resolution or advocacy. The writing requirement may be satisfied through a scholarly paper of at least 20 pages using Bluebook citation format that is written for a course or independent study  or through completion of substantive memoranda, draft opinions and/or briefs written for a course, clinic or externship.
Clinics
Art Law Field Clinic
Consumer Rights Clinic
Divorce Mediation Clinic
Human Rights and Genocide Clinic
Immigration Law Field Clinic
NYC Law Department Labor and Employment Law Field Clinic
New York City Law Department Appeals Division Field Clinic
Tech Start-Up Clinic
Health Care Reform Field Clinic
Mediation Clinic
Securities Arbitration Clinic
Tax Law Field Clinic
Independent Study/Internship (with approval from a supervising faculty member)
Courses
Intensive Trial Advocacy Program (ITAP)
Representation in Mediation (IMAP)
Externships
Intellectual Property Externship - The Intellectual Property Externship program is for students specializing in intellectual property law. They take an advanced course in copyrights, trademark, or patent, write a research paper, and work 10 to 15 hours a week at a law firm or corporation specializing in related intellectual property issues.
Private Sector Externship
Real Estate Externship
Pro-Bono Opportunities
Cardozo Advocates for Battered Women (CABW)
Legal Information for Families Today (LIFT)
Suspension Representation Project (SRP)
Unemployment Action Center (UAC)
Extracurricular Offerings
In addition to taking outstanding classes from acclaimed faculty, students supplement their education with a full complement of extracurricular offerings, including competitions, student organizations and study abroad. A wide variety of events, such as conferences, symposia and panel discussions, also enhance a Cardozo education.