Diversity and inclusion are central values at Cardozo Law School. Recent initiatives include an educational policy committee to review the curriculum, and the Dean's Council on Diversity and Inclusion, which spearheaded strategies to address inequities and structural racism within the community and in the legal system at large. We are committed to empowering all programs and initiatives at Cardozo with support for continuous and ongoing advancement in diversity, equity and inclusion.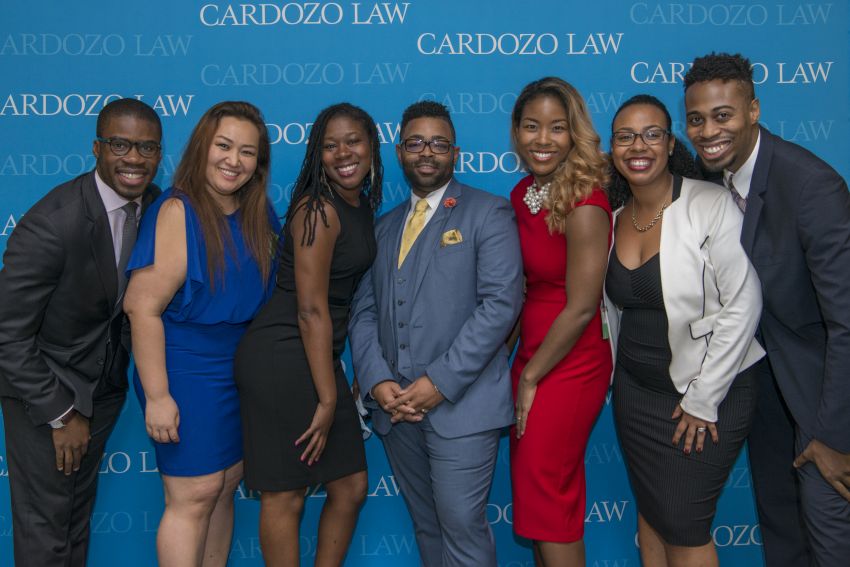 Diversity Initiatives 
Office of Diversity and Inclusion 
The mission of the Office of Diversity and Inclusion (ODI) is three-fold: to ensure that all Cardozo graduates have the cultural competency to be effective attorneys and leaders; to cultivate and sustain an inclusive campus culture where students, faculty, administrators and staff of all backgrounds feel welcome and valued; and to provide support and guidance to students who are underrepresented based upon race, color, culture, ethnicity, gender, gender identity or expression, sexual orientation, disability or medical condition, age, creed, religion, socioeconomic status, ancestry, nationality, citizen or immigrant status, marital or civil union status, familial or parental status, veteran status and the intersectionalities thereof. Cardozo Law is committed to supporting, encouraging and fostering an open and inclusive community that respects the dignity of each individual, embraces diversity as a means of promoting a learning environment, encourages an exchange of information, values and ideas, and is free from discrimination, harassment and intimidation. 
 
 
Office of Career Services – Diversity and Inclusion Initiatives 
Cardozo's Office of Career Services (OCS) provides a dedicated OCS coordinator of diversity initiatives who works in conjunction with Cardozo's Office of Diversity and Inclusion to develop resources and programming. The two offices work together to advise students and alumni regarding placement. OCS also provides resources targeting students and alumni of diverse backgrounds, including a broad range of initiatives, including career fairs, fellowships, and internships.  
Professor Peter Markowitz Appointed Associate Dean of Equity in Curriculum and Teaching: Position Supports Curriculum Changes
Dean Melanie Leslie created a new leadership position at Cardozo to support curricular changes adopted by the faculty.  Professor Peter Markowitz is the inaugural Associate Dean of Equity in Curriculum and Teaching. Professor Markowitz oversees the implementation of additions to the curriculum and faculty training on issues of race, implicit bias and cultural competency.
"Peter's experience fighting for immigrant justice and his passion for equity in the law make him the perfect choice for this position," said Dean Leslie. "It is critical that we develop new pedagogical approaches that squarely address the historical underpinnings of race and racism in legal doctrine."
Associate Dean Markowitz works with faculty members on a number of initiatives, including developing courses to satisfy Cardozo's new upper-level race and the law requirement, facilitating faculty discussion sessions regarding, and monitoring steps toward, increasing the attention given to race and equity in standard law school courses, creating new upper-level courses on race and the law, and organizing faculty implicit-bias training sessions.
"I am excited to work with my colleagues to address issues that have long been neglected in too many law school classrooms," said Professor Markowitz. "We in the legal community must all work to confront the discrimination and structural racism built into our legal system and to produce lawyers with a deep understanding of how racism has been perpetrated through many of our laws and legal institutions."
Professor Markowitz is a member of the dean's leadership team and a member of the Diversity, Equity and Inclusion Working Group, helping formulate policy and creating a climate that is welcoming and supportive for all members of the community.
Professor Markowitz is the founding faculty member and co-director of the Kathryn O. Greenberg Immigration Justice Clinic at Cardozo. He is a leading advocate for immigration law reform and has played a central role in creating the nation's first public defender system for detained immigrants. He helped develop the Immigrant Justice Corps and pioneered the legal concept of sanctuary laws, which allow flexibility for cities that wish to disentangle themselves from federal deportation efforts.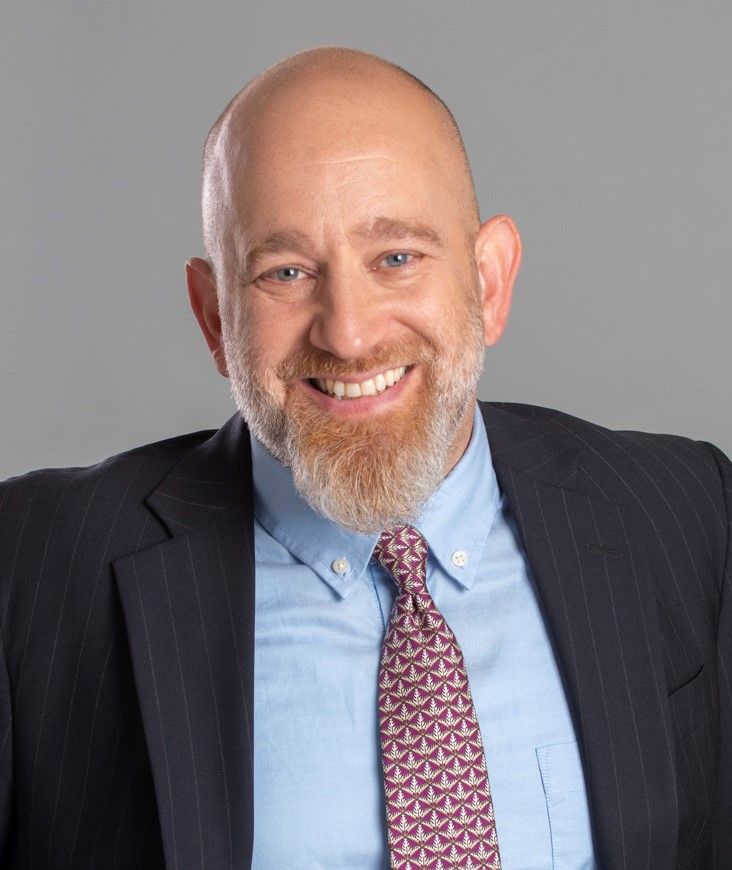 Interdepartmental Diversity Officers
Diversity at Cardozo
On our campus and in our classrooms, we strive to create an environment that is welcoming to people of all religions, races, ethnicities, socioeconomic backgrounds, sexual orientations and gender identities. Our student organizations work with alumni, faculty and administrators on a wide array of events at the law school such as:  OUTlaw's annual E. Nathaniel Gates Award ceremony honoring excellence in lawyers from the LGBTQI community; the Black and Latino Law School Association's annual dinner celebrating diversity and excellence in the legal profession by those pressing forward in the face of adversity; and the Jewish Law Students Association, which provides frequent forums and speakers throughout the year.
At Cardozo we believe that inclusion is a cornerstone of legal education and that diversity advances the entire legal system. We are committed to two core values: providing opportunities for historically underrepresented people in the legal profession and ensuring that every Cardozo lawyer has the training and sensitivity to conduct an inclusive practice in the modern legal world.
The director of diversity and inclusion is in charge of ensuring a robust annual assessment of the many ongoing and newly created initiatives to ensure Cardozo is supportive, inclusive and diverse.
Cardozo's student organizations offer social activities for their members while sharing their culture and traditions with the broader Cardozo community.
Asian Pacific American Law Students Association
Black Law Students Association
Cardozo Women's Law Initiative
Jewish Law Students Association     
Korean American Law Students Association
Latin American Law Students Association
Minority Law Student Alliance
Muslim Law Student Association     
OUTlaw
Southeast Asian Law Students Association
Cardozo Introduces Gates Scholars Program
Cardozo Law announces a new initiative called the E. Nathaniel Gates Scholars Program to support students from underrepresented backgrounds throughout their law school years. Cardozo Law has designed an inter-departmental, multi-faceted program with new opportunities throughout law school for support, community, networking and more. The Gates Scholars approach is rooted in the belief that community drives success in law school.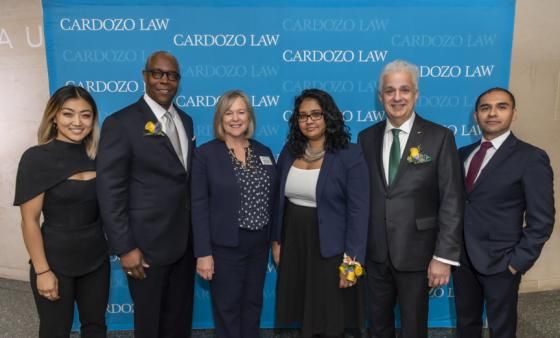 2021 Gates Ambassadors
The Gates Scholars Program is designed to support students from underrepresented backgrounds throughout their law school years, by building a robust community providing, support, mentorship, events and more. Our Gates Ambassadors support the program's mission by connecting with prospective Gates Scholars and collaborating with the Administration in the design and implementation of the Gates Scholars Program. 
Gates Ambassadors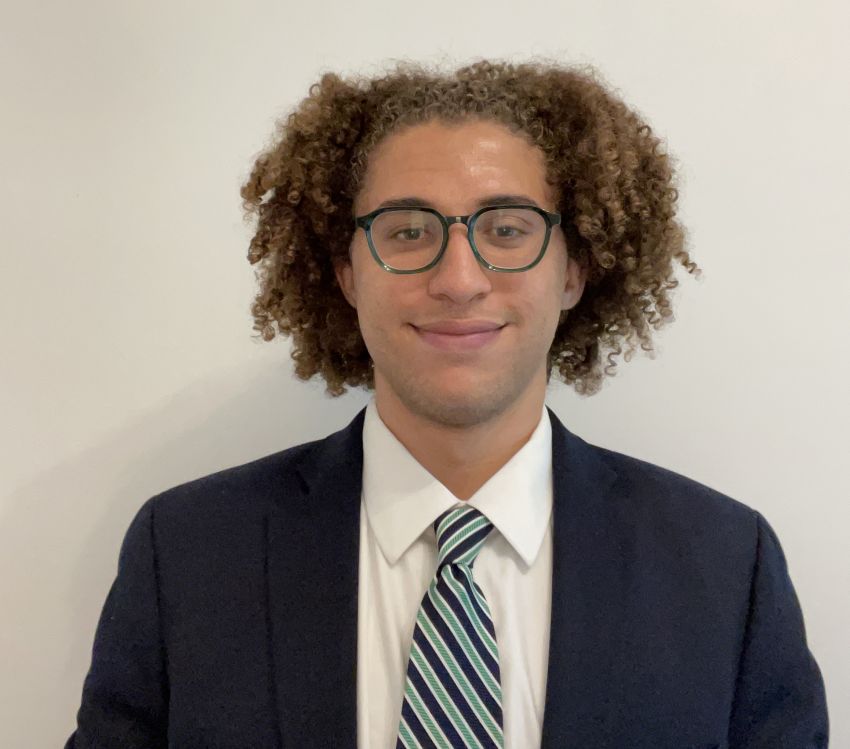 Matthew Cannon, 2L
Undergraduate School: Loyola University Maryland
Activities: Staff Editor, Cardozo Law Review Vol.43; Heyman Scholar; Public Service Scholar; Human Rights Atrocity Prevention Clinic; Treasurer, Student Bar Association, Cardozo NLG Executive Board; SEC investor Advocacy Roundtable Presenter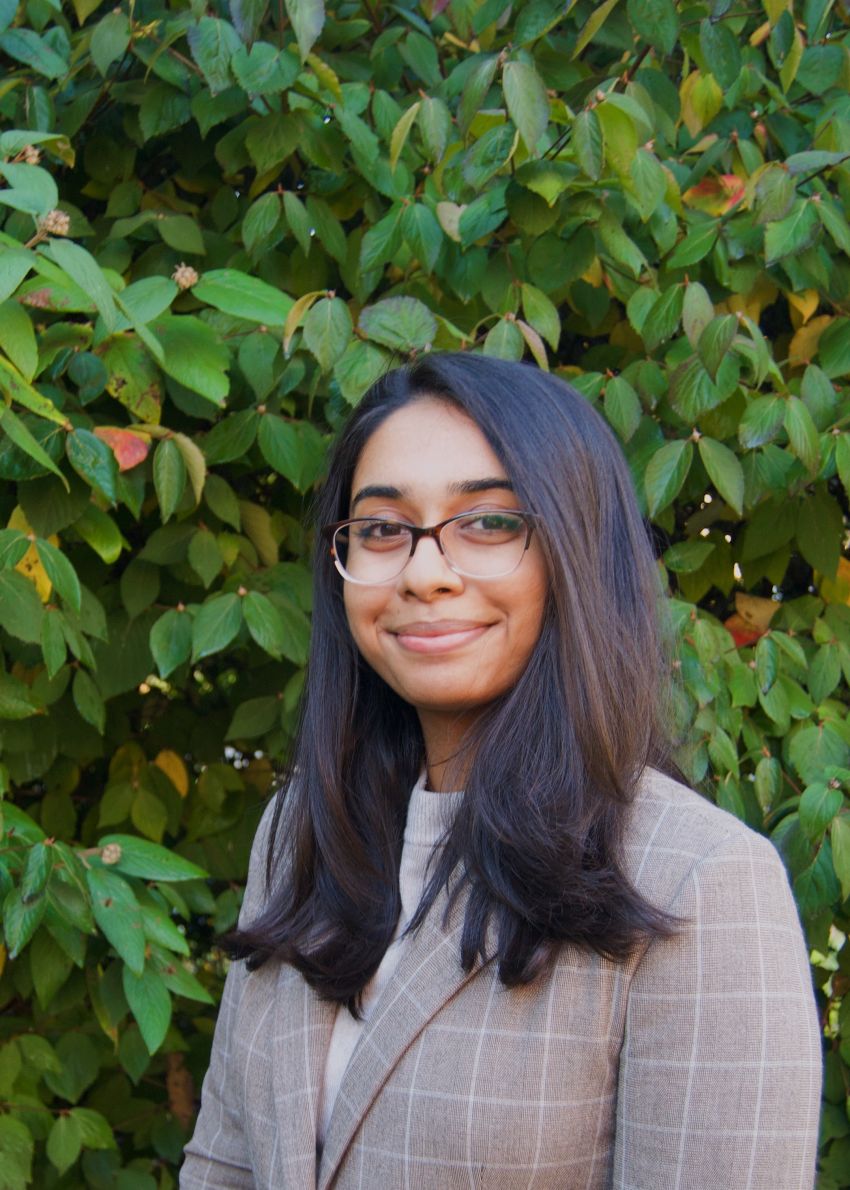 Simran Kaur, 2L
Undergraduate School: Rutgers University, New Brunswick
Activities: Staff Editor, Moot Court Honor Society; Clinic Intern, Innocence Project; Treasurer, Cardozo National Lawyers Guild; May Mentor, Cardozo May Mentor Program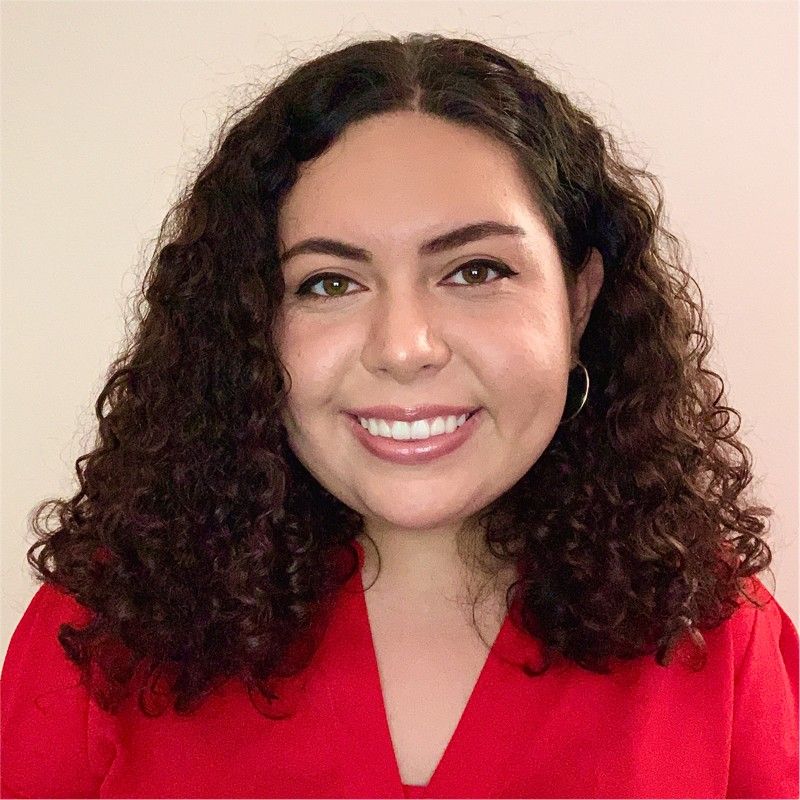 Micaela Cisneros-Nunez, 3L
Micaela Cisneros-Nunez, 3L
Undergraduate School: California State University, Fresno
Activities: Teaching Assistant, Evidence; Student Member, Community Building Committee;1L Mentor, Cardozo Fall Mentor Program; Panel Coordinator, Public Interest Law Advocacy Week; Student Advocate, Suspension Representation Project; Public Service Scholars; Trial Team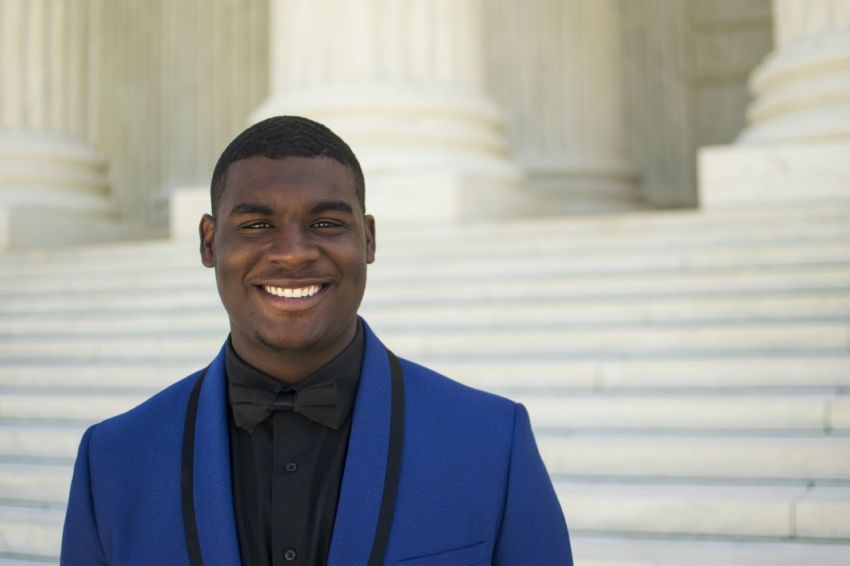 DaWuan Norwood, 3L
Undergraduate School: Howard University
Activities: Co-Editor-in-Chief, Moot Court Honor Society; 2L Liaison, Black Law Students Association; Public Interest Law Students Association; Public Interest Law Advocacy Week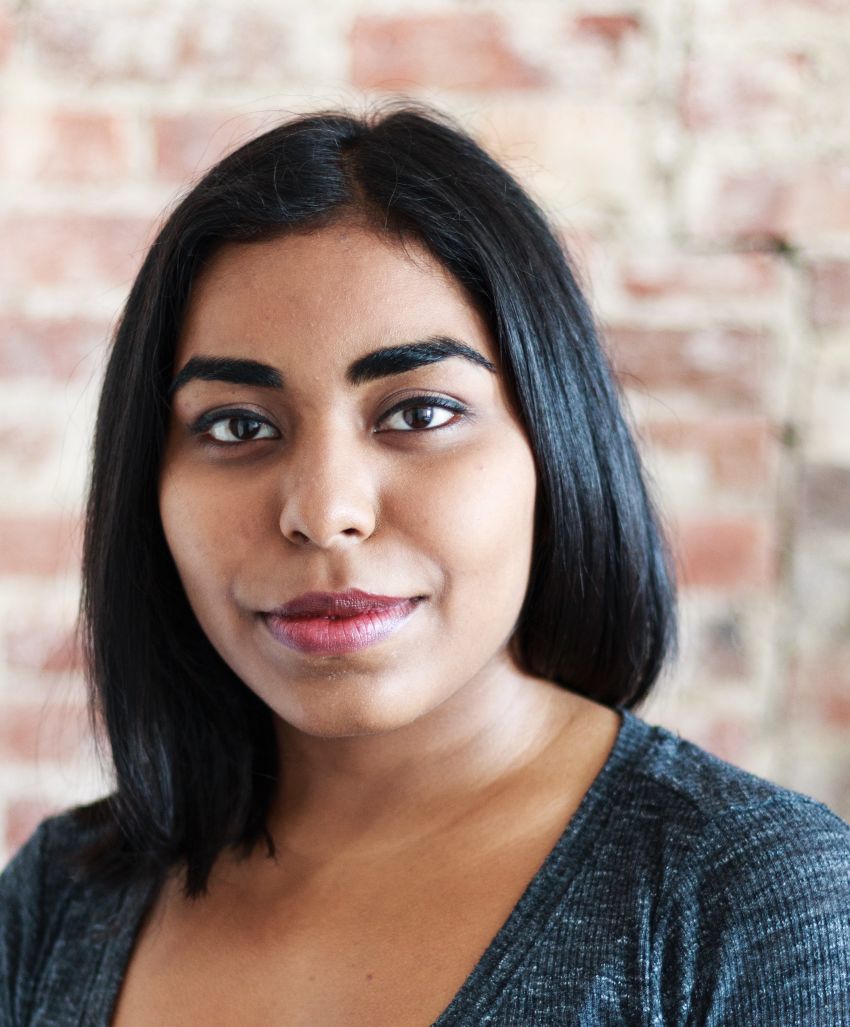 Sharon Shaji, 2L
Undergraduate School: Macaulay Honors College at CCNY
Activities: Staff Editor, Cardozo Law Review (Vol. 43); E-Board Member, National Lawyers Guild; Teaching Assistant, Torts; Panel Coordinator, Public Interest Law Advocacy Week; Public Service Scholar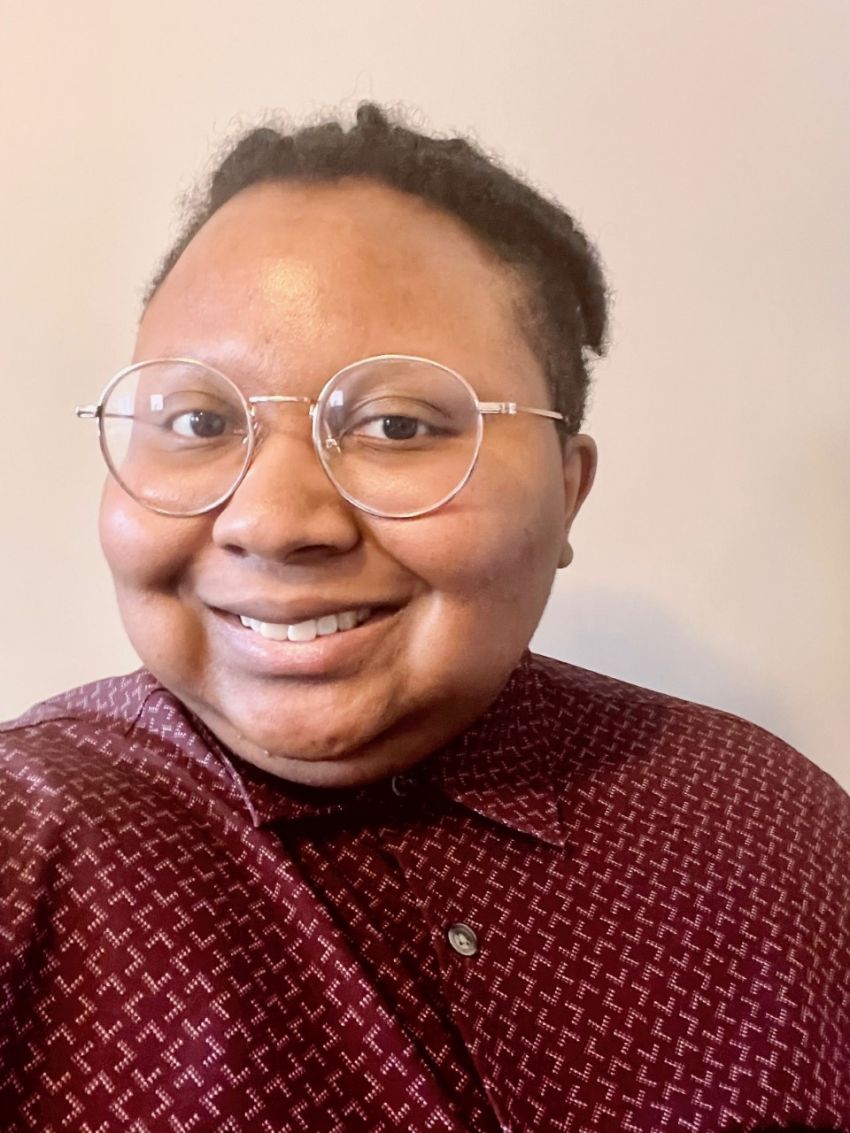 Miles Taylor, 3L
Undergraduate School: Norfolk State University
Activities: President, OUTLaw; 2L Representative, Student Animal Legal Defense Fund (SALDF); Unemployment Action Center; 1LRepresentative, OUTLaw; Asian Pacific American Law Student Association; Black Law Student Association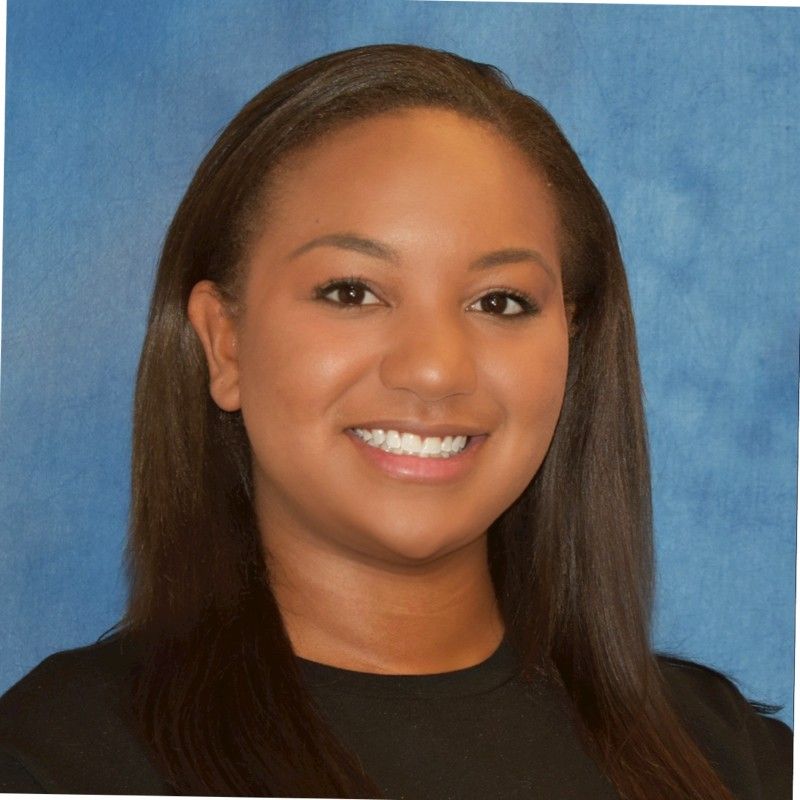 Rayven Young, 3L
Undergraduate School: Elon University 
Activities: President, Women's Law Initiative;2L Liaison, MCHS Inclusion Committee, BlackLaw Student Association; Entertainment Law Society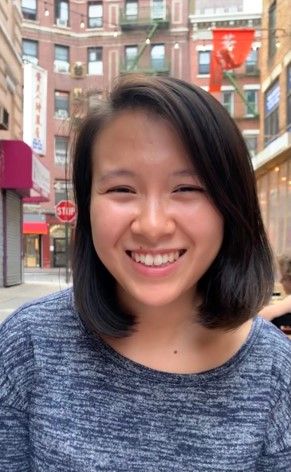 Shelley Wu, 2L
Undergraduate School: Fordham University
Activities: Staff Editor, Cardozo Law Review, President, Public Interest Law Student Association; Academic Chair, Asian Pacific American Law Student Association; Coordinator, Courtroom Advocates Project at Sanctuary for Families
Cardozo has shown a strong commitment towards increasing diversity within the legal profession, and has recognized that developing an environment where students are able to have diversity in ideas and cultures leads to the productions of the best legal advocates.
Gow W. Mosby, Jr. '18
Assistant District Attorney, Manhattan D.A.'s Office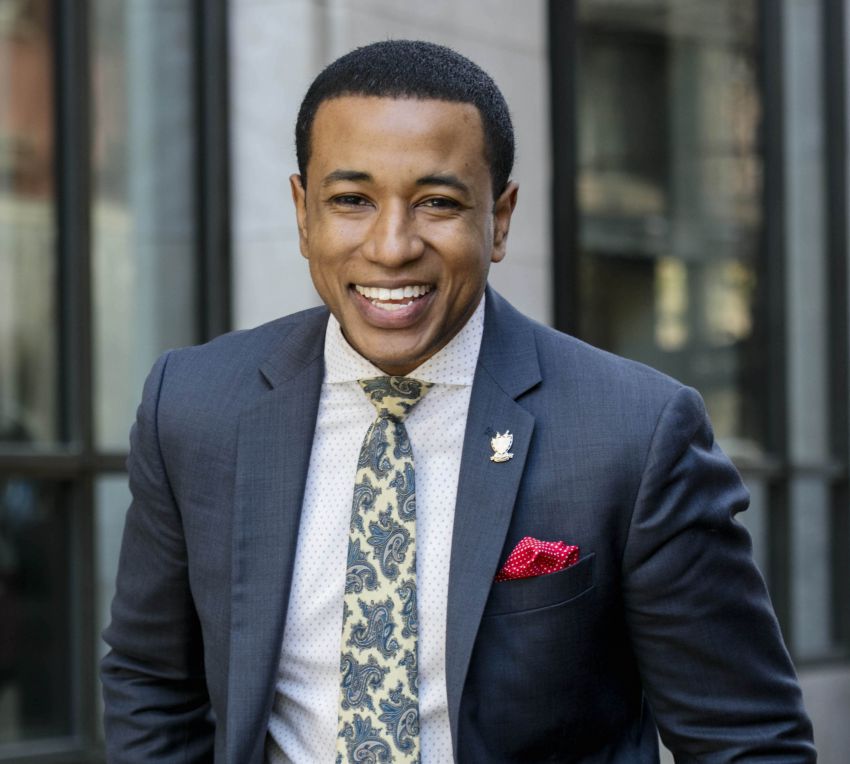 I call on the Cardozo community to stand as one to condemn racism and reaffirm our commitment to the paramount value of equality under the law for all. At Cardozo, we are proud of our past leadership on social justice issues; freeing the wrongly incarcerated, advocating for reforms of the criminal justice and immigration systems, and using the lessons learned from the Holocaust to protect and advocate for victims of genocide. We have so much more work to do.
Melanie Leslie '91
Dean and Professor of Law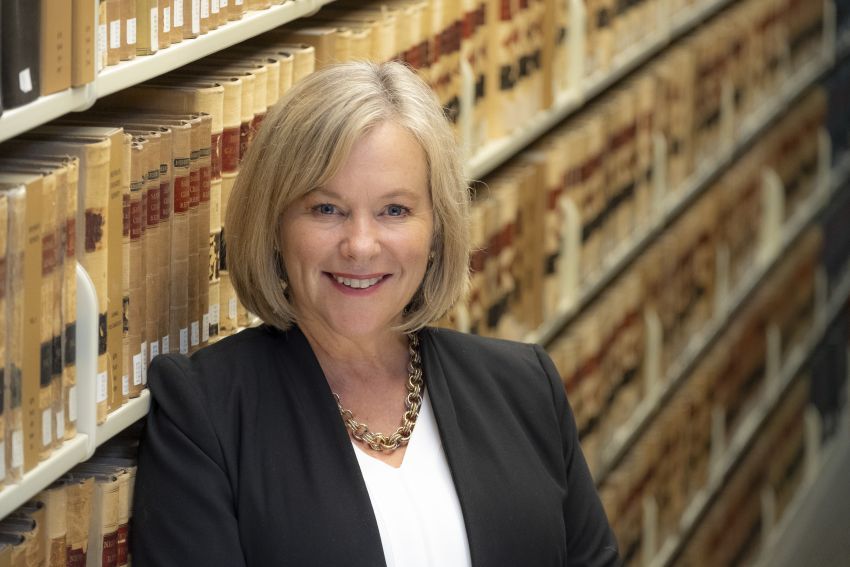 Office of Career Services: Diversity and Careers
The Office of Career Services is committed to exploring, promoting, and providing access to career opportunities for students from groups traditionally underrepresented in the legal profession. We develop resources and implement programming that emphasize the importance of diversity, equity, and inclusion.  We also conduct extensive outreach to, and work closely with, employers and professional organizations to identify DEI opportunities, provide guidance on the best strategies to take advantage of these opportunities, and develop the skills to ensure success. By collaborating with our students and alumni, our goal is to help shape career paths that they will find rewarding and fulfilling.
Office of Alumni Affairs and Diversity Programming
Alumni Affairs strives to serve as a bridge between graduates, students, and the Cardozo community. Our staff is committed to building and cultivating meaningful, personal relationships that connect alumni leaders to students. By understanding commonalities and celebrating differences, we create programming and opportunities that foster a culture that not only values differences, but also inspires those on campus and in the professional world. 
I felt welcomed into the Cardozo Community from my first day here. The students, the faculty and the staff have always been friendly and supportive. Being here felt like being home. I not only met new people, I have made friends from every part of the world. Cardozo represents the spirit of New York.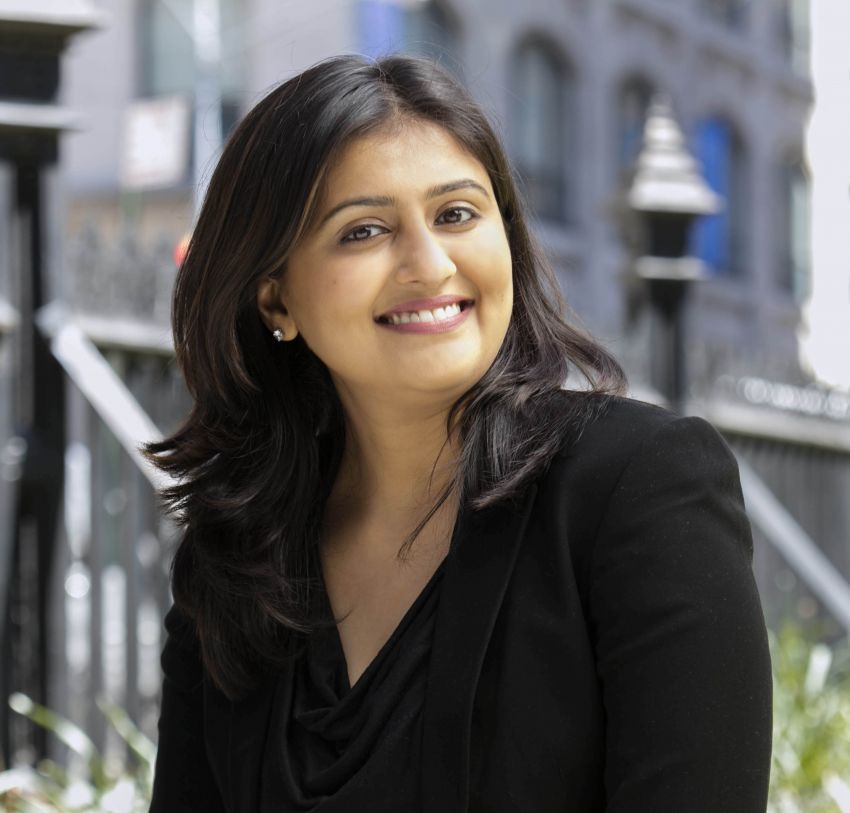 The Cardozo Community actively seeks diverse solutions within their work and everyday life. Continually learning from each other in this manner makes us successful advocates.

Jay Vyas '17
Deputy Public Defender, Colorado State Public Defender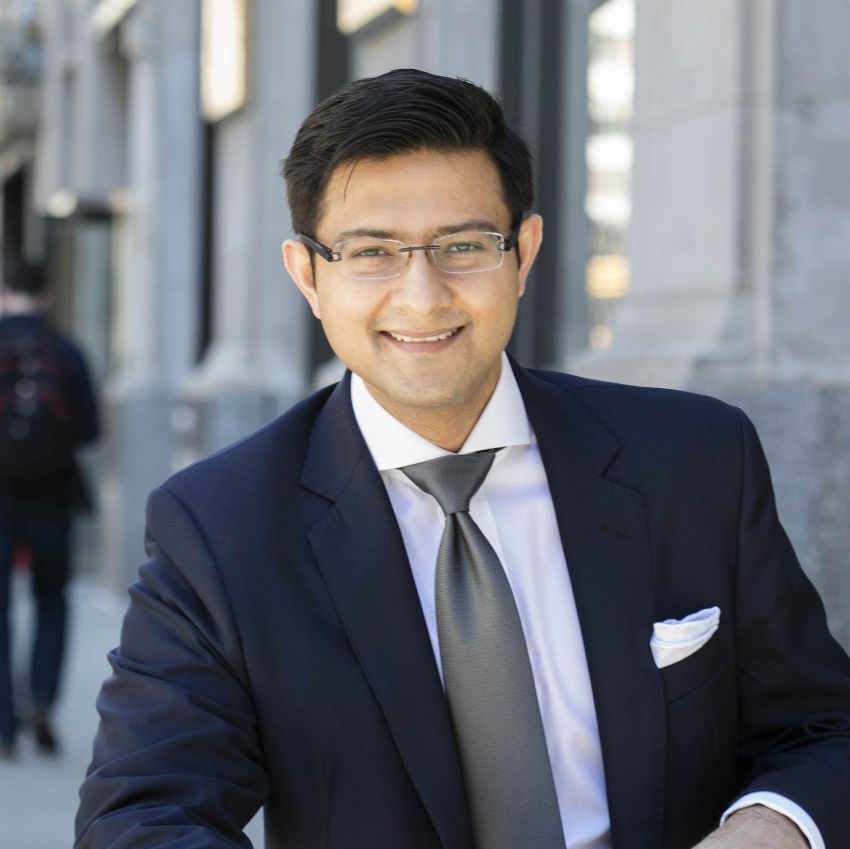 Youth Law Day 
In conjunction with Cardozo's Office of Career Services and the Office of Diversity and Inclusion, the Office of Admissions participates in Youth Law Day. This program is hosted with the New York State Bar, Department of Education and Law School Admission Council (LSAC). The event addresses early outreach, awareness and preparation aimed at racially and ethnically diverse students who are in high school or their first two years of college. Cardozo was named a top 10 finalist for the 2015 LSAC Diversity Matters Award in honor of its commitment to diversity. 
Horizons: Orientation Program for Incoming Students 
Historically a student-driven initiative, and now a Cardozo tradition, Horizons is designed to provide incoming students of color and members of the LGBTQI community with insight on navigating the law school landscape. Held during an extensive orientation program, Horizons offers incoming students a foretaste of classes and faculty expectations. Components of the program have included a mock class taught by a Cardozo faculty member and debriefing sessions with current students and alumni. 
Dean's Reception on Diversity and Inclusion 
At the start of the fall semester, the Office of the Dean and the Office of Diversity and Inclusion co-sponsor an annual evening reception for students, faculty, administration and staff. The Dean's Reception features a keynote speaker who addresses the Cardozo community on the importance of diversity within the legal profession. 
I'm always amazed by the myriad interests of my colleagues and professors here at Cardozo. I am especially motivated by the professors' intellect and dedication. They inspire me to challenge myself each day.

Jiali (Keli) Huang '17
Associate, Kirkland & Ellis