The Samuel & Ronnie Heyman Center on Corporate Governance provides a wide range of expertise and rigorous faculty scholarship on the study of corporate and securities law.
Cardozo is the ideal place to study corporate, securities, and commercial law, offering a comprehensive curriculum taught by professors who are recognized experts in their fields. Core courses familiarize students with the fundamental concepts and theories of corporate law, and upper-level courses focus on advanced topics and specific practice areas. In addition, special courses equip students with the skills and tools they will need in corporate practice, whether as transactional lawyers or litigators.
Opportunities for professional development and training outside the classroom abound. Cardozo's location in New York City, the world's leading financial and commercial center, means that students have plentiful internship and externship opportunities, including a program that places them in the legal offices of leading corporations. Cardozo also offers clinics that expose students to live clients, including the Securities Arbitration Clinic, the Tech Startup Clinic and The Indie Film Clinic. In addition, a steady stream of outside speakers, special guests and panels—many under the auspices of the Heyman Center— provides information and insight about current legal issues and corporate practice. The Heyman Center focuses attention on corporate, compliance, and securities law issues and on a broad range of other corporate law-related topics by frequently sponsoring and organizing public events and lectures by prominent law and business figures and leading legal scholars.
Cardozo faculty and research affiliates of the Heyman Center write on a wide range of topics including cross-border securities offerings, derivatives regulation, corporate taxation, executive compensation, clearance and settlement regulation, corporate social responsibility, and the interests of non-stockholder constituencies. In addition, the Heyman Center supports research in environmental law, financial institutions, antitrust, mass tort litigation, alternative dispute resolution (including business and securities arbitration), employment law, international and comparative business, investment and trade, and commercial law.
Students become involved in the Heyman Center by participating in the programs organized by the center and working with faculty members on student and faculty research projects. Through the Heyman Center, Cardozo students learn not only about corporate and securities law but also the financial, business, and regulatory contexts in which the law plays a part.
Our Faculty and Senior Fellows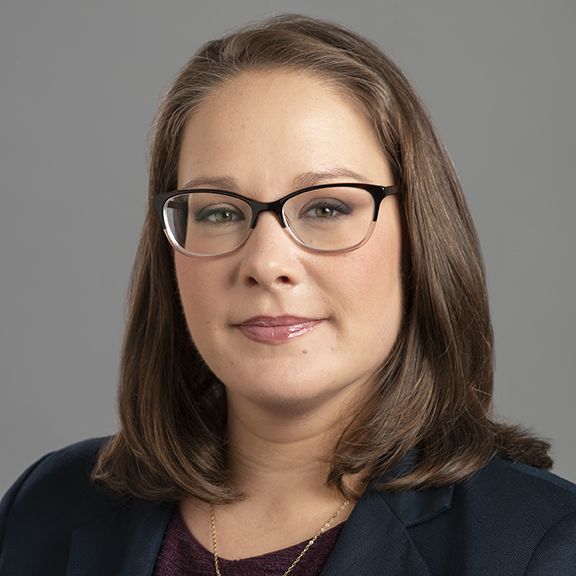 Executive Director of the Heyman Center and Adjunct Professor of Law
Jillian Gautier
Gautier teaches in the corporate transactional curriculum, including Cardozo's Intensive Transactional Lawyering Program (ITRANS) and Contract Drafting. She directs the Heyman Scholars program and provides mentorship and guidance to students interested in practicing corporate law. She also creates and develops programs, events and lectures with top professionals in areas of corporate and business law, increasing Cardozo's exposure to and engagement with finance, banking and securities law experts and regulators.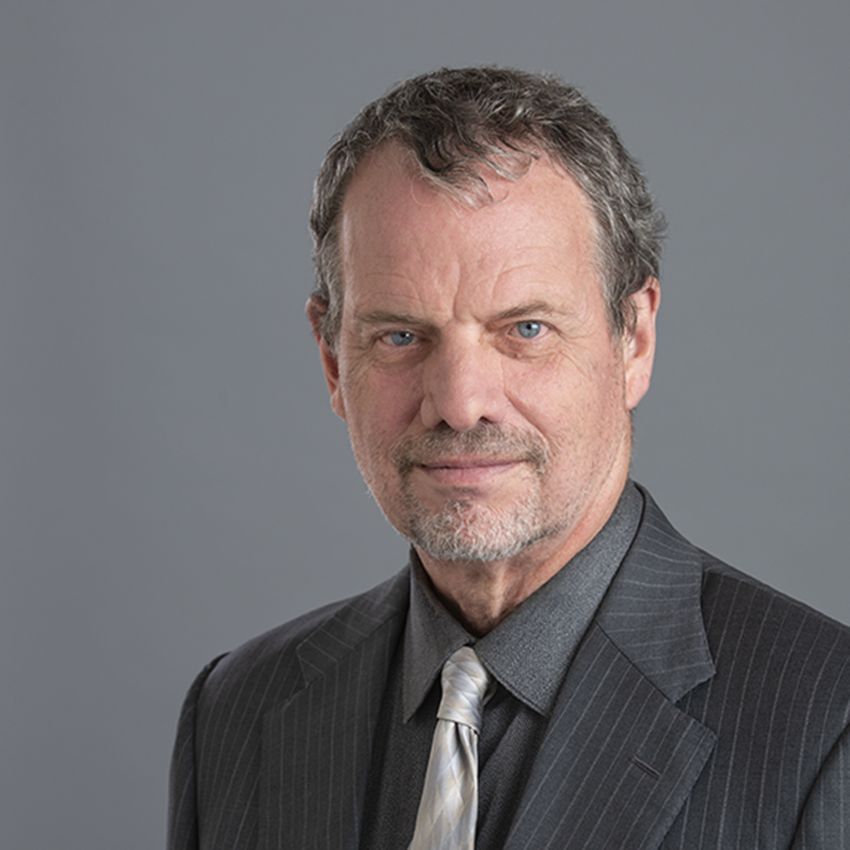 Professor of Law
David Carlson
Professor Carlson is the author of more than 90 articles on the subjects of debtor-creditor law and legal philosophy. He was editor-in-chief of the Hastings Law Journal and an associate at Cravath, Swaine & Moore. His books range from a revision of Gilmore's classic treatise, now titled "Gilmore and Carlson on Secured Lending: Claims in Bankruptcy," to two books on Hegel.
Courses: Debtors' and Creditors' Rights, Distressed Real Estate, Consumer Bankruptcy, Property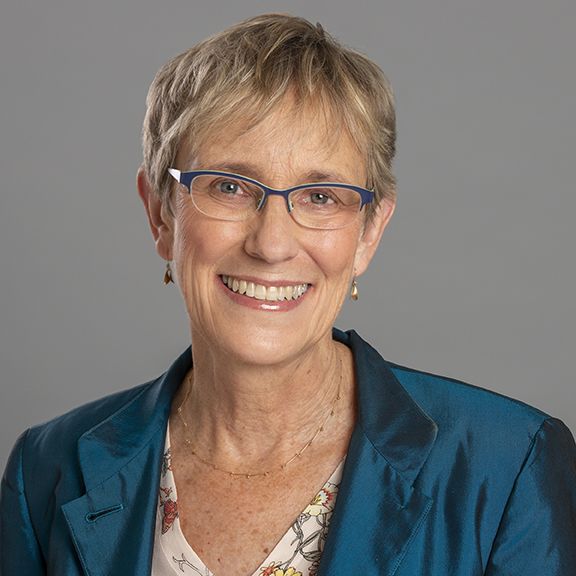 Professor of Law
Laura Cunningham
Professor Cunningham has written on income tax, partnership tax, estate tax, and trusts & estates and is coauthor of "The Logic of Subchapter K: A Conceptual Guide to the Taxation of Partnerships," now in its fourth edition.
Courses: Federal Income Taxation, Partnership Taxation, Trusts & Estates, Estate and Gift Taxation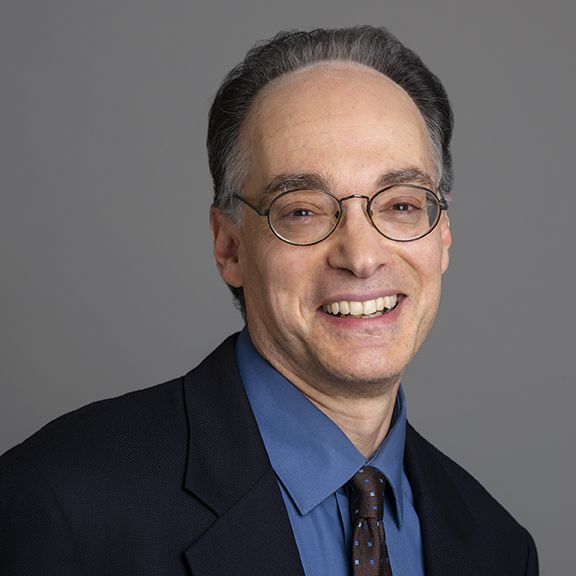 Professor of Law
Mitchell Engler
Professor Engler was an acting assistant professor at New York University School of Law from 1997 to 1999 and was an associate at Fried, Frank, Harris, Shriver & Jacobson for five years.  He was an editor of the New York University Law Review and the Tax Law Review.  His scholarship focuses on income tax.
Courses: Corporations, Corporate Taxation, Federal Income Taxation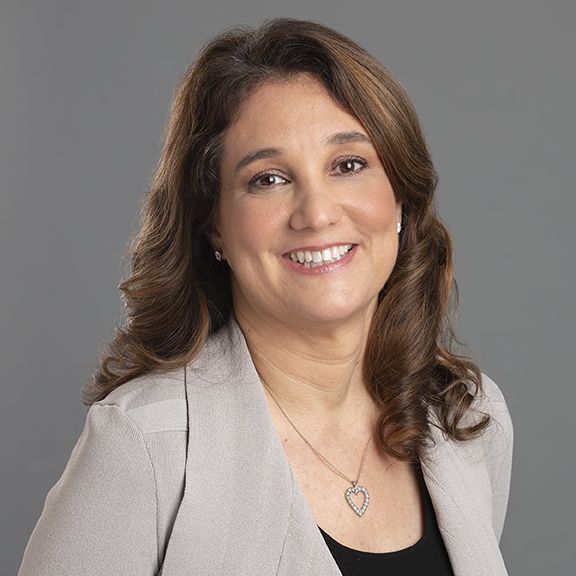 Clinical Professor of Law and Director of the Securities Arbitration Clinic
Elizabeth Goldman
Professor Goldman spent seven years as senior counsel at the division of enforcement of the U.S. Securities and Exchange Commission (SEC) in the Northeast regional office in New York, prosecuting federal securities law violations. While at the SEC, she received many awards, including the chairman's Award for Excellence. She began her career as a law clerk for U.S. District Court Judge Clarence C. Newcomer in the Eastern District of Pennsylvania before joining Kelley Drye & Warren LLP, where she worked on commercial and securities arbitrations.
Courses: Securities Arbitration Clinic, Securities Regulations, Pretrial Practice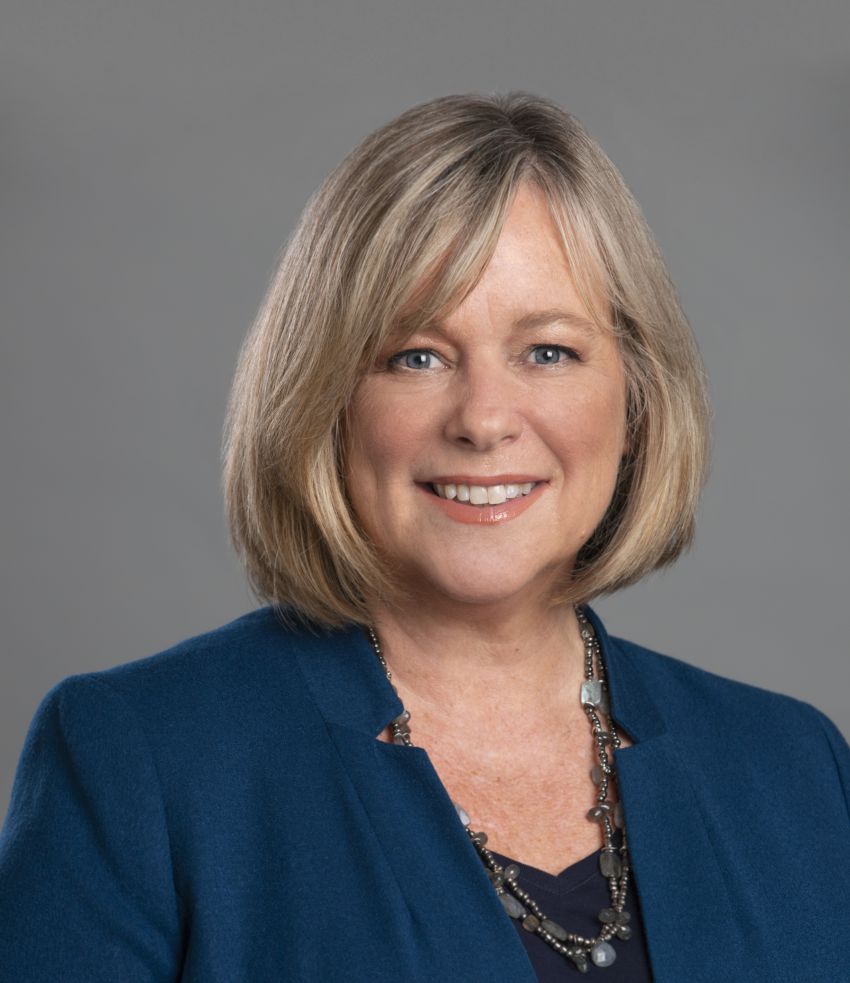 Dean and Professor of Law
Melanie Leslie
Dean Leslie is coauthor of leading trusts and estates casebooks (both published by Foundation Press). Her scholarship has focused on wills, trusts, and fiduciary duties in the trust, corporate and nonprofit contexts. Before joining the Cardozo faculty, Leslie clerked for Justice Gary S. Stein of the New Jersey Supreme Court and was a litigation associate at McCarter & English. Leslie graduated magna cum laude from Cardozo, where she was executive editor of the Cardozo Law Review.
Courses: Nonprofit Governance, Evidence, Trusts and Estates, Property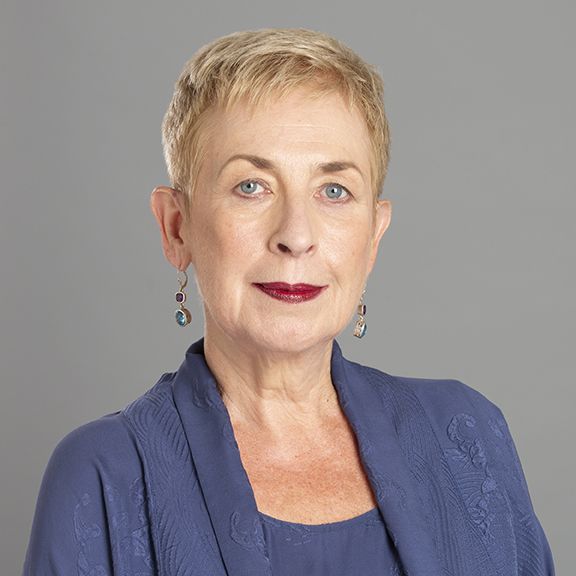 Professor of Law
Jeanne Schroeder
Professor Schroeder practiced in corporate finance for 12 years as an associate at Cravath, Swaine & Moore and a partner at Milgrim Thomajan & Lee. Her scholarly interests range from commercial law doctrine to feminist jurisprudential theory. Schroeder's publications include a much-cited article on Martha Stewart's legal troubles under the securities laws, and two books that develop a feminist theory of law and economics incorporating Hegelian political philosophy and the psychoanalytic theories of Jacques Lacan. 
Courses: Securities Regulation, Corporate Finance, Payments, Secured Transactions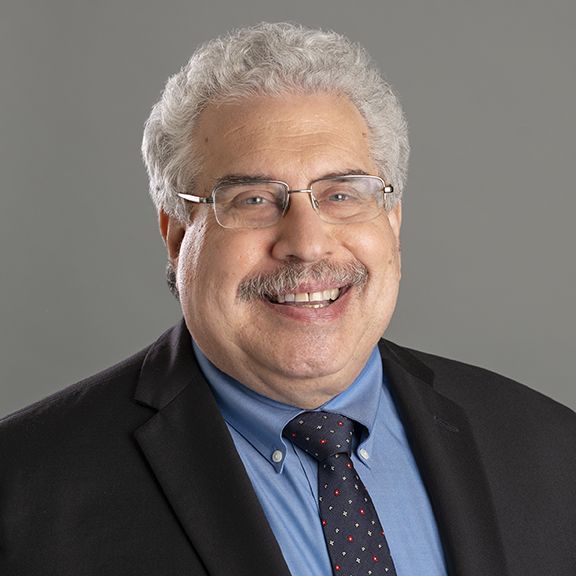 Director Emeritus, The Heyman Center and Professor of Law
Charles Yablon
Yablon brings to Cardozo experience as an attorney at Cravath, Swaine & Moore and at Skadden, Arps, Slate, Meagher & Flom and was clerk to Chief Judge Irving R. Kaufman, U.S. Court of Appeals for the Second Circuit. He is the author of numerous articles on corporate law, jurisprudence and civil procedure and teaches Corporations, Mergers and Acquisitions and Comparative Corporate Governance at Cardozo. Yablon has taught corporate law at Columbia University, New York University and the University of Pennsylvania. He holds a B.A. from Columbia University and a JD from Yale University.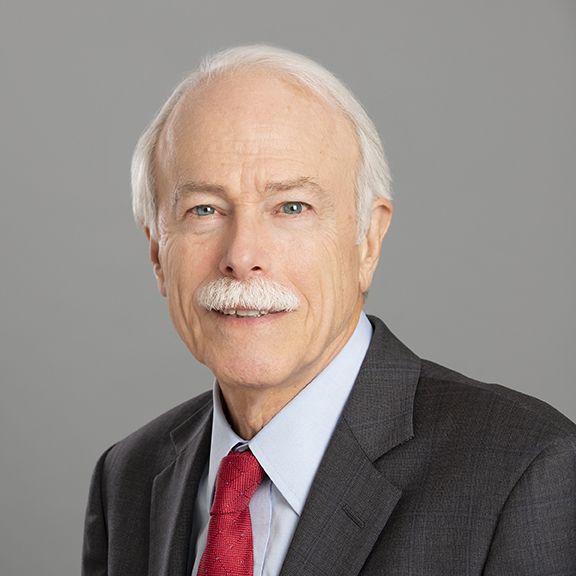 Senior Fellow, The Heyman Center and Adjunct Professor of Law
Michael Stone
Professor Stone was a managing director and general counsel of Morgan Stanley Individual Investment Group (formerly Morgan Stanley Dean Witter) and interim chief legal officer of Morgan Stanley & Co. Prior to joining Dean Witter in April 1982, Stone was chief attorney, Branch of Enforcement at the US Securities and Exchange Commission. From 1973 to 1977, Stone clerked in the Appellate Term of the Supreme Court of the State of New York. Stone is a Past President of the Compliance and Legal Division, Executive Committee of the Securities Industry Association (SIA) and served on the SIA's Federal Regulation Committee. He serves on the Mediation Panel for the Federal District Court in the Eastern District of New York. He is a member of the ABCNY Committee on Professional & Judicial Ethics, the ABA Section of Dispute Resolution and the ABA Center for Professional Responsibility. Previously, he served on the Chicago Board Options Exchange Business Conduct Committee. Stone teaches Ethics for the Business Attorney at Cardozo. Stone holds a B.A. from the State University of New York at Binghamton, a J.D. from Brooklyn Law School and an LL.M. from New York University.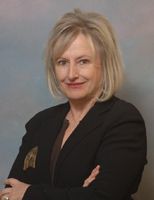 Senior Fellow, The Heyman Center
Andrea M. Corcoran
Corcoran is a Principal of Align International, LLC, a regulatory consulting firm, specializing in public-sector solutions, in Washington, DC. Corcoran served as the first head of the Commodity Futures Trading Commission's (CFTC) Office of International Affairs from July 1997 through February 2006. In this position, she represented CFTC at the International Organization of Securities Commissions (IOSCO), where she chaired the Implementation Committee that developed benchmarks for assessing implementation of the Principles and Objectives of Securities Regulation and designed the strategy for the Committee of European Securities Regulators (CESR)/CFTC Transatlantic Dialogue. She also has served as the chairman of the Securities Advisory Committee of the Toronto Centre on regulatory leadership. Corcoran previously was director of the CFTC's former Division of Trading and Markets (now the Divisions of Market Oversight, Clearing and Intermediary Oversight, and Office of International Affairs), receiving two Presidential Executive Rank awards (1988, 1996) in recognition of her outstanding contribution to government service. Among these were the policy responses to the collapse of Barings Bank and the Sumitomo Copper manipulation, known respectively, as the Windsor Accord, the Tokyo Communiqué and the "Boca Declaration," and other cross border initiatives. Corcoran was CFTC staff representative to the President's Working Group on Financial Markets from 1987 to 1997. She received her BA with honors from Stanford University and an LLB from Harvard Law School where she held a teaching fellowship at Harvard University. From 1999 to the present Corcoran has been an Adjunct Professor at the Georgetown University Law Center. 
ITRANS
The Intensive Transactional Lawyering Program (ITRANS) is part of Cardozo's practical skills curriculum for students planning to focus on transactional practice. In this 10-day immersion course held in January, students gain essential skills needed for effective client representation in doing deals. Students learn drafting, client consultation, matter management and negotiation through interactive workshops and guided practice sessions designed to give them opportunities to develop their skills. The course ends with a final deal negotiation. Students are taught by Cardozo full-time and adjunct faculty, along with respected lawyers in transactional practice, who provide feedback throughout the program and critique the final negotiation.
Cardozo and LawMeets®
The National Transactional LawMeet® is the premier "moot court" experience for students interested in a transactional practice. The National Transactional LawMeet® forms a part of the LawMeet® family of live, interactive, educational competitions designed to give law students a hands-on experience in developing and honing transactional lawyering skills. Up to 84 teams will be invited to participate in the seven regional meets. Each year, Cardozo prepares two teams of students to participate in this nationally recognized event. The top team from each side of the negotiation at each regional meet will be invited to compete at the national meet.
The primary goal of the National Transactional LawMeet® is to provide each participant a meaningful and engaging simulation of transactional practice. At the National and Regional meets, the Transactional LawMeet® involves three distinct phases. First, students work in teams and prepare a proposed draft agreement. Second, each team prepares markups to draft agreements prepared by the teams encountered during the two regional rounds. Finally, opposing teams negotiate the contours of the deal. Each team will represent one of the two parties to the transaction.
Securities Arbitration Clinic
The Securities Arbitration Clinic introduces students to the essential principles of securities arbitration and mediation. Students learn the fundamentals of securities regulation as they handle investor claims against broker-dealers and clearinghouses, initiated before the Financial Industry Regulatory Authority, the National Futures Association, or the American Arbitration Association. Students develop client relations, counseling, mediation, and arbitration advocacy skills through hands-on experience. Under faculty supervision, students handle all phases of a typical securities arbitration matter, including case intake, case development, discovery, motion practice, and representation of the claimants before mediators and, as necessary, arbitration panels.
Program in Comparative Corporate Governance at Oxford University
This late-summer program introduces students to the corporate law systems of the United States, the United Kingdom, Germany, and other jurisdictions. Students live and attend seminars taught by Cardozo faculty at Oxford University. Students also spend a day in London visiting international law firms, meeting leading practitioners, and learning firsthand about recent cross-border transactions. Cardozo students receive academic credit upon completion of a research paper.
Select Courses
Comparative Corporate Governance

Debtors' and Creditors' Rights
ACCA In-House Counsel Internship
This program facilitates students working with in-house corporate counsel during the academic year. Heyman/ACCA students enjoy a unique perspective on the legal structure of the corporation and the role of corporate counsel.
Some of the companies Heyman/ACCA students have worked at over the last few years include:
ABC
Atlantic Records
Burberry
CBS
Chanel
DC Comics
Estee Lauder
Gucci America
Island Def Jam
JPMorgan Chase
Kate Spade
Morgan Stanley
MTV/VH1
NBC
SONY Music
Stuart Weitzman
Viacom
The Heyman Scholars Program
The Heyman Center is the law school's focal point for students interested in the practice of corporate law and for the study and research of legal issues related to business, finance and economic policy. The center focuses on creating unique opportunities for students interested in business law, organizing exclusive programs aimed at giving students direct contact with prominent lawyers, regulators and business people.
The Heyman Scholars Program is for select J.D. students at Cardozo. The program exposes them to special opportunities to learn about corporate and securities law issues and to interact with professional and academic leaders.
Heyman Scholars Application
Corporate Compliance Program
In recent years, many large corporations, particularly in the banking and financial services sector, have dramatically expanded their corporate compliance departments. This has created attractive career opportunities for recent law school graduates interested in corporate and business law and regulation. Compliance officers are a corporation's first line of defense against regulatory problems and allegations of wrongdoing.  Compliance officers use their legal, business and counseling expertise to advise corporate executives on how to comply with the very complex regulatory environment in which modern businesses are conducted.  They also prevent potential misconduct and enforce the corporations' own standards of legal and ethical conduct.   Compliance work can combine the intellectual challenge of solving complex legal problems, the satisfaction of preventing potential corporate misconduct and the security of working in a large organization with good opportunities for advancement. 
To help students take advantage of these emerging opportunities, Cardozo has recently created a specialized concentration in compliance and risk management. This program is designed to teach students the substantive laws, rules and standards applicable to large business corporations, and particularly financial institutions, as well as the internal controls and governance structures by which potentially harmful conduct can be monitored and risks assessed and managed.  The concentration provides in-depth instruction in such critical areas as Securities Regulation, Investor Protection, Business Ethics, Fiduciary Duties, Prevention of Money Laundering and Terrorist Financing, and other state and federal regulations applicable to financial institutions.
The program also includes, through its sponsorship by Cardozo's Samuel and Ronnie Heyman Center on Corporate Governance, many special events and opportunities to hear from major business leaders, corporate counsels, and government officials in specific areas of compliance. In recent years, the Heyman Center has sponsored many programs designed to be of interest to those working or planning to work in the compliance field.
Another important part of the program is the unique opportunities for internships and externships. Cardozo has partnered with major financial institutions and regulatory agencies in a variety of on-site programs designed to give our students hands-on experience and practical insights into the nature of compliance work.  These partners include JP Morgan Chase; The Securities and Exchange Commission; The Commodity, Futures Trading Commission; the Financial Industry Regulatory; New York Department of Financial Services; and New York Office of Attorney General Authority.
Our aim is to help our students prepare for work in a corporate environment equipped not only with the substantive sophisticated knowledge on compliance but also with a set of meaningful connections, relationships and mentorships with alumni in corporate organizations, who are eager to support the growth and success of our students.