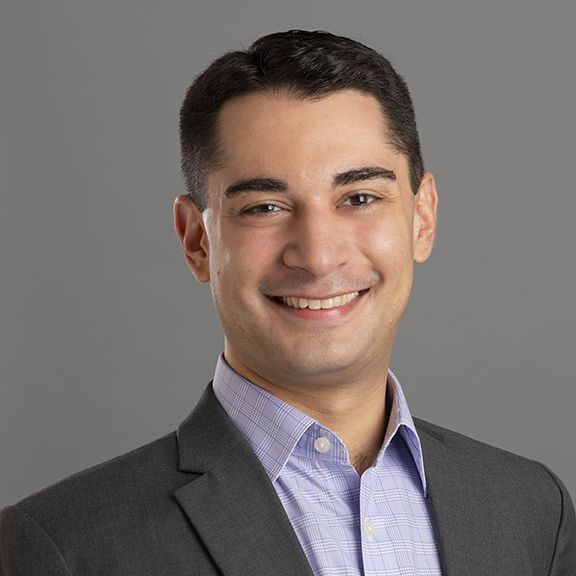 Dean Melanie Leslie has appointed Professor Michael Pollack Associate Dean for Faculty Development. Professor Pollack will replace Professor Christopher Buccafusco, who held the post for the past four years.
 
"I am very pleased that Professor Pollack will be joining my leadership team," said Dean Leslie. "I created this position to ensure that the junior faculty have the support they need and to assist the entire faculty in promoting their work to a national audience. Michael's strong record of scholarship combined with his warmth, enthusiasm and facility for creative-problem solving make him a natural for the role."
 
Professor Pollack teaches Property, State and Local Government Law, and Elements of Law. He was voted Best First-Year Professor by the students of the Classes of 2020 and 2021. He is also the co-director of Cardozo's Floersheimer Center for Constitutional Democracy. In that capacity he has organized and moderated a wide range of events, including a 2020 conversation with Canadian Supreme Court Justice Rosalie Abella and U.S. Supreme Court Justice Sonia Sotomayor, for whom Pollack clerked in 2014-15 at the Supreme Court. 
 
Pollack is a prolific scholar whose articles have appeared in the University of Chicago Law Review, New York University Law Review, William & Mary Law Review, BYU Law Review and Florida Law Review, among other publications. 
 
Prior to his career at Cardozo, Pollack taught at the University of Chicago Law School as a Bigelow Fellow and served as an attorney in the Federal Programs Branch of the U.S. Department of Justice, defending major legislative and regulatory initiatives from constitutional and statutory challenges. He graduated summa cum laude from the NYU School of Law, where he served as an Articles Editor on the NYU Law Review. In addition to clerking for Justice Sotomayor, he clerked for the Honorable Janice Rogers Brown on the U.S. Court of Appeals for the D.C. Circuit.