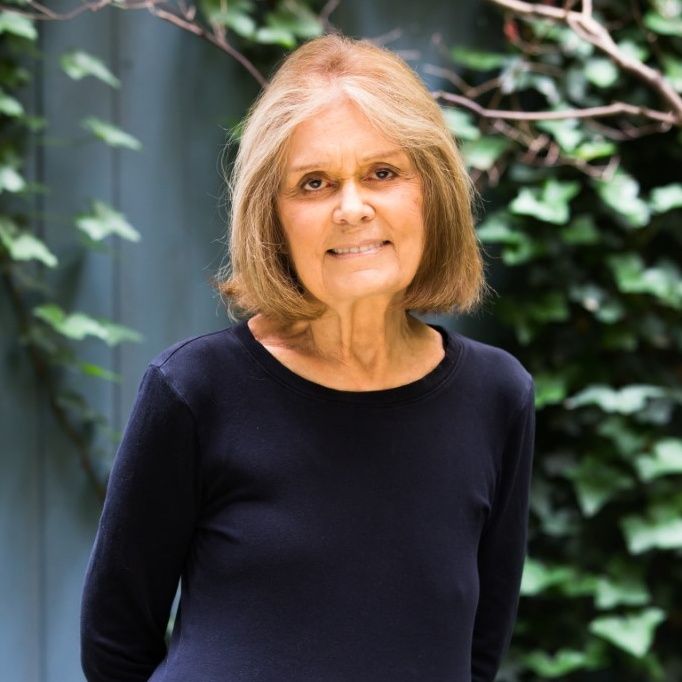 The Cardozo Journal of Conflict Resolution (CJCR) of the Benjamin N. Cardozo School of Law announced that world-renowned writer, activist, and organizer Gloria Steinem will receive the 22nd International Advocate for Peace Award (IAP) on March 29, 2023. Ms. Steinem joins two former United States presidents, business leaders, musicians, filmmakers, and others who have previously received the IAP Award, which recognizes an individual, organization, or group that has made significant contributions in the field of conflict resolution and the promotion of peace around the world. Ms. Steinem has been a preeminent international advocate for equality and feminist movements for over 50 years.  
"I am very honored to receive an award from this law school that recognizes the connection between law and social justice," said Gloria Steinem. "I look forward to our being present together in this age of impersonal technology, and to meeting students who are the future for us all."  
Gloria Steinem has been an outspoken voice for the rights of women around the world since the 1960s. She was a founder of Ms. and New York magazines as well as multiple political organizations designed to aid in uplifting marginalized communities, including the National Women's Political Caucus, a group working to advance the numbers of pro-equality women elected and appointed to national and state-level positions. She advocated for the Equal Rights Amendment, protested the South African apartheid system, and helped found the international foundations Equality Now, Donor Direct Action, and Direct Impact Africa. More recently, she worked alongside Cardozo students at the Lenape Center to address the Missing and Murdered Indigenous Persons crisis. 
Ms. Steinem is a bestselling author of several books and the producer of the Emmy-award winning HBO documentary Multiple Personalities: The Search for Deadly Memories. Her many accolades include a Presidential Medal of Freedom, a National Magazine Award, membership in the National Women's Hall of Fame, and an honorary Doctorate of Human Justice from Simmons College.  
The Cardozo Law School students selected Ms. Steinem to receive this year's IAP Award in recognition of her long history and tremendous influence in the fight for equal justice. "Gloria Steinem has fought tirelessly in support of marginalized people everywhere," wrote the editors of the Cardozo Journal of Conflict Resolution. "She continues to be an inspiration to millions as a champion of noble causes across the globe." 
The annual International Advocate for Peace Award is a special tradition at Cardozo, which is home to The Kukin Program for Conflict Resolution, one of the most renowned law school Alternative Dispute Resolution programs in the country. The March event will include a fireside chat between Ms. Steinem and Professor Andrea Schneider, Director of Cardozo's Kukin Program. It will be open to students, faculty, and invited guests and a livestream will be available for the public. 
"Gloria Steinem is a trailblazer who shaped our culture and fought to give voice to those whose voices were not valued," said Andrea Schneider, director of the Kukin Program for Conflict Resolution. "Her acceptance of the award, issued by our students, is a tremendous opportunity for them to hear from a woman who dedicated her life to standing up to power and seeking ways to bring about peaceful change." 
Past award recipients include former President Bill Clinton for his role in the Oslo Peace Accord; former President Jimmy Carter for negotiating the peace treaty between Israel and Egypt; Sir Paul McCartney for the impact of his music on the world; and Leymah Gbowee, the 2011 Nobel Peace Laureate for her work promoting peace in Liberia. A complete list of past recipients can be found here. 
Register for the livestream of the event here.