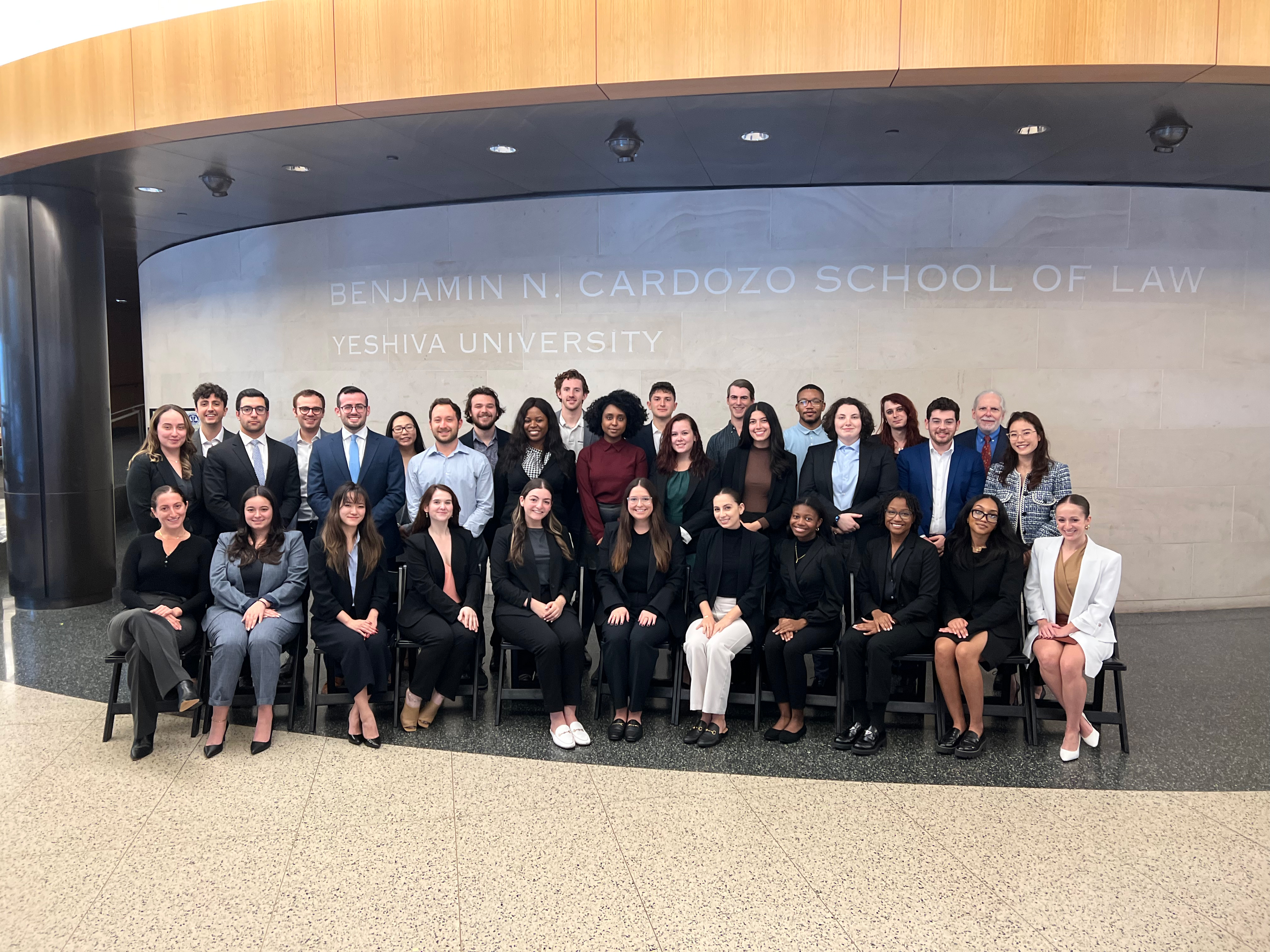 The Cardozo ADR Competition Honor Society (ADRCHS) led by, Editor-in-Chief, Ilona Ehrlich, competed in twelve international and national dispute resolution competitions during the 2022-2023 academic year.  Some highlights include: 
Ilona Ehrlich '23, Megan Bishop '24, and Diana Miller '24 travelled to Bologna, Italy for the International Law School Mediation Tournament. The team won first Place Overall for Advocate-Client Team and Megan Bishop '24 received a Top Place Individual Mediator Award.
Chole Canaan '24 and Joshua Weiner '24, placed second at the Thomas Jefferson School of Law National Sports Law Negotiation Competition in San Diego, California.
Noah Agnew '24 won 1st Place for Best Individual Oralist at the XI Rio Pre-Moot.
Chloe Canaan '24 and Yonatan Raskin '24 won 1st place at the inaugural Cardozo Invitational Negotiation on Entertainment, Media and Art
 Each year ADRCHS hosts the Cardozo Intraschool Negotiation Competition during the spring semester.  This spring one hundred and four Cardozo students, paired in teams of two, engaged in two rounds of negotiation followed by feedback from attorneys and dispute resolution professionals.  Olivia Cohen '25 and Talia Raoufpur '25 placed first, Cameron Swain '25 and Daniel Pan '25 placed second, Caitlin French '25 and Matthew Kee '25 placed third, and Madeline Schwartz '25 and Junyi Wu '25 placed fourth.