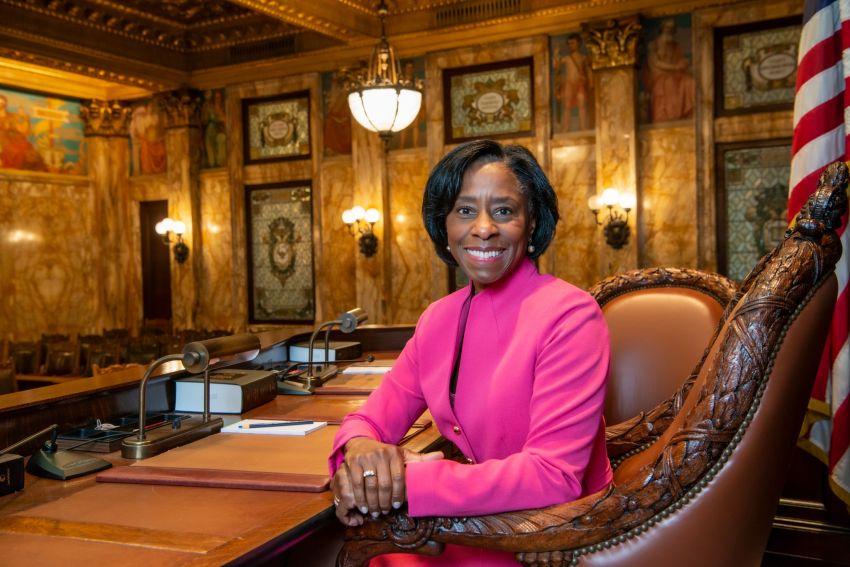 Alumna Justice Dianne T. Renwick '86 was named by Gov. Kathy Hochul yesterday as Presiding Justice of the New York State Supreme Court, Appellate Division, First Department. She will be the first woman of color to lead the court. 
"With her extensive experience and diverse background, I'm confident that Justice Renwick will bring honor and integrity to New York State's judiciary and serve New Yorkers with fairness and impartiality," said Gov. Hochul. 
Renwick serves on Cardozo's Board of Overseers and is involved in the Cardozo community through organizations like the BALLSA Alumni Group. 
Renwick has served as the acting presiding justice of the court since March, after taking the acting role from former Presiding Justice Rolando Acosta after his retirement. The position is considered to be one of the most important judicial positions in the state.