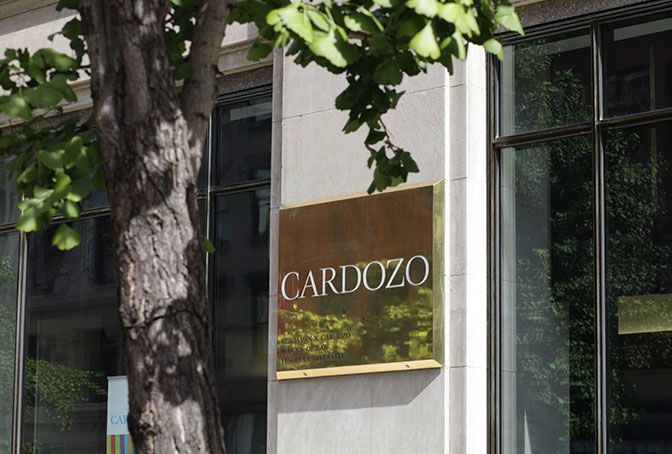 Cardozo School of Law is proud to recognize 27 members of the Class of 2019 who have been elected to membership in the Order of the Coif. The Order of the Coif is an honorary scholastic society, which encourages excellence in legal education by fostering a spirit of careful study, recognizing those who as law students attained a high grade of scholarship, and honoring those who as lawyers, judges and teachers attained high distinction for their scholarly or professional accomplishments.
Yael R. Alyeshmerni
Shelley Attadgie 
Agnes K. Baik
Elana A. Bengualid
Solomon Braun
Scott T. Christopher
Stephanie A. Dworkin
Khadija Foda
Ruth V. Fruchter
Raquel Wildes Genet
Marissa L. Goldstein
Jared V. Grubow
Bradley J. Hershon
Ilana B. Kornfeld
Nathaniel Kosslyn
Talia Krause
Emily R. Lundgren
Scott E. Miller
Ian J. Postman
Tamar H. Rosen
Jaynah J. Ross-Mendoza
Ava L. Schein
Liora Schiff
Alexander J. Schnapp
Briana P. Sheridan
Keegan J. Stephan
Izabelle R. Tully
Read more about the Order of the Coif.