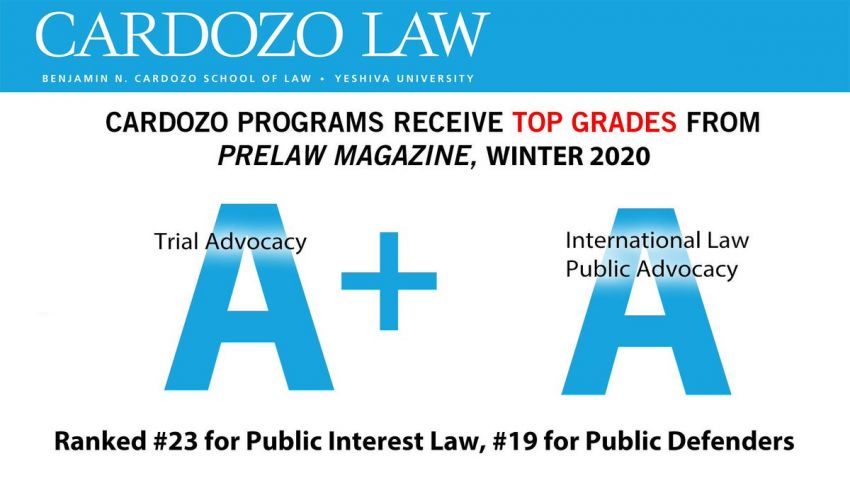 preLaw magazine's winter edition ranked Cardozo highly in several areas, giving the law school an A+ in trial advocacy, and A grades for both international law and public advocacy.
They ranked our Public Interest Law program at #23 and Public Defenders #19.
In addition, preLaw singled out our ITAP program, saying students "learn cutting-edge strategies for courtroom litigation under the instruction of leading jurists and lawyers from across the country....it's one of the few such programs in the nation."
Over the past two years, Cardozo has received A or A+ grades in the following areas: Business Law, Public interest law, Alternative Dispute Resolution, Intellectual Property law, 
Criminal Law, Family Law, International Law, Tax Law and Practical Training.
Read the magazine here.