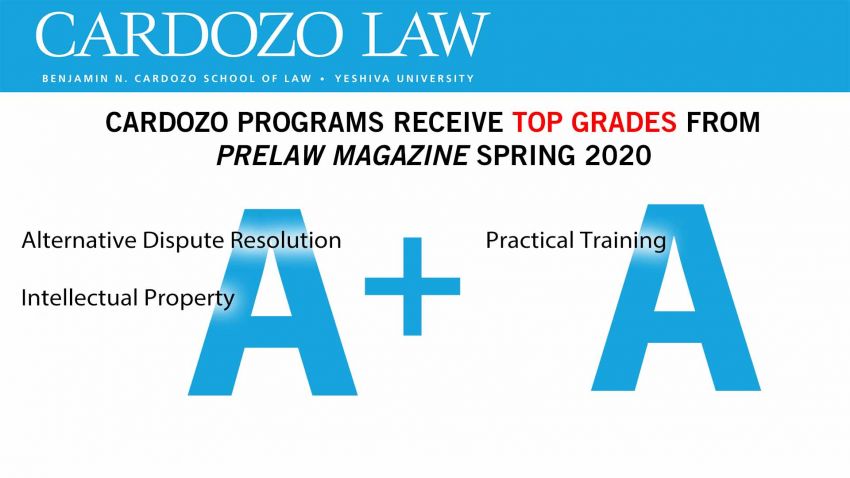 preLaw magazine's Spring edition ranked Cardozo highly in several areas, giving the law school an A+ in alternative dispute resolution and intellectual property, and and an A grade for practical training. Cardozo was the only school to receive an A+ for alternative dispute resolution.
Over the past two years, Cardozo has received A or A+ grades in the following areas: Business Law, Public interest law, Alternative Dispute Resolution, Intellectual Property law,  Criminal Law, Family Law, International Law, Tax Law and Practical Training.
Read the magazine here.