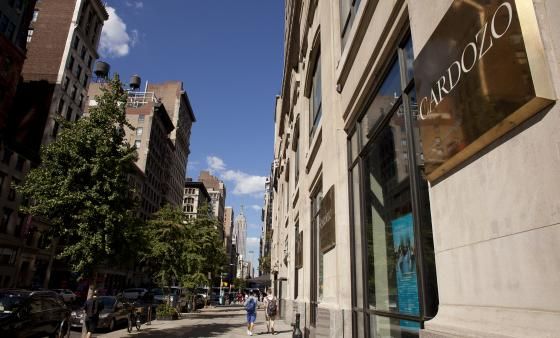 Spotlight on News from the Cardozo Community
Professor Pamela Foohey spoke to Marketplace about alternative credit scores. She was also featured in Barron's discussing her 2021 prediction of an auto-loan crisis.
Professor Kathryn Miller's article, "The Myth of Autonomy Rights", was featured on Death Penalty Information Center.
Professor Michel Rosenfeld published 2 books: Comparative Constitutionalism: Cases and Materials and A Pluralist Theory of Constitutional Justice: Assessing Liberal Democracy in Times of Rising Populism and Illiberalism.
Faculty & Scholarship News
Professor Pamela Foohey spoke at two conferences, first at the Federal Judicial Center's National Workshop for Bankruptcy Judges in Salt Lake City. She also spoke about her collaboration on the Consumer Bankruptcy Project at the Law & Society Association's annual meeting.
Professor Jocelyn Getgen Kestenbaum moderated the roundtable "Incorporating a Gender Lens into the UN Framework of Analysis for Atrocity Crimes: A Tool for Prevention" on July 8 at the Workshop on Gender Atrocity and Prevention event hosted by CLIHHR.
Professor Myriam Gilles's piece on the Supreme Court's decision in Viking River Cruises Inc. v. Moriana was published in LPE Project.
Assistant Director for Public Services Anupama Pal served on the panel, "Alternative Legal Careers," for the South Asian Bar Association of Greater Boston. 
Professor Jessica Roth will be a panelist at the talk "Supreme Court- A Year in Review, 2021 Term" at the New York City Bar Association's program on July 20.
Instructional & Legal Technologies Librarian Olivia Smith Schlinck won the AALL/LexisNexis Call for Papers, New Member Division with "OK Zoomer: Teaching Legal Research to Gen Z." She is also working on an empirical study on the pay disparity between law school faculty and administrators.