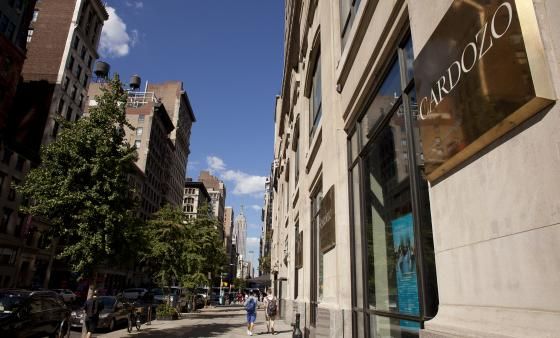 Spotlight on News from the Cardozo Community
Professor Jessica Roth discussed the FBI search of Trump's home on CNN, BBC World News and NY1. 
The Civil Rights Clinic students won a sentence reduction of more than 40 years for their client. 
Professor Andrea Schneider spoke to The New York Times about Brittney Griner's sentence.
Professor Deborah Pearlstein was quoted in USA Today on the Defense Production Act.
Professor Michel Rosenfeld spoke to Radio Canada on the political implications of the FBI search of Trump's home.
Faculty Scholarship and News 
Visiting Professor Gaia Bernstein presented "Unwired: Gaining Control over Addictive Technologies," at the Intellectual Property Scholars Conference at Stanford Law School.
Rachel Landy, Director of the Heyman Center on Corporate Law & Governance, will speak on a panel on licensing and economic issues in the music industry at the Copyright and Technology Conference at Fordham Law on September 13.
Events
Class of 2025 Orientation
August 15 – August 19
LL.M. Orientation
August 16 – August 19