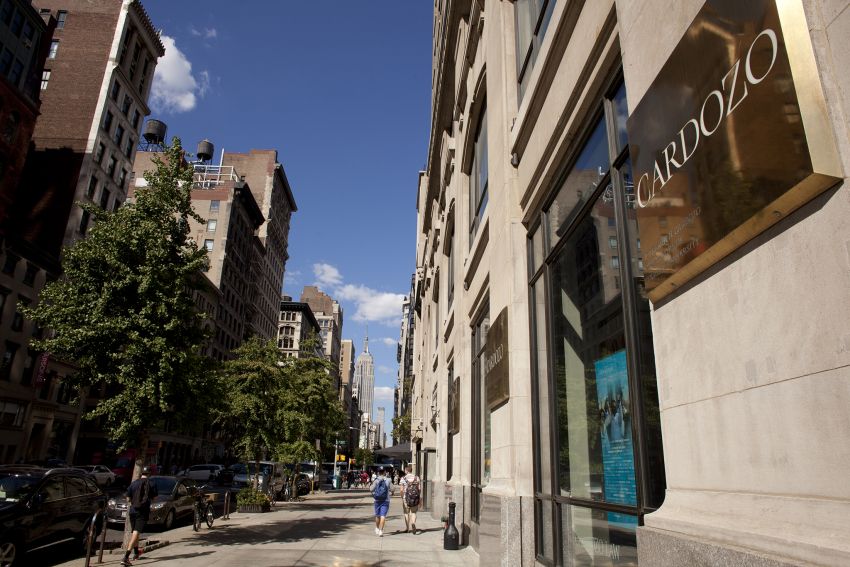 Spotlight on News from the Cardozo Community
Faculty Scholarship & News
Professor Peter Goodrich co-edited the book "Research Handbook on Law and Literature" which was publisehd by Edward Elgar Press.

Professor Deborah Pearlstein was a panelist at "Lies, Free Speech and the Law" on April 8, sponsored by the Knight First Amendment Institute at Columbia University.

Professor Michel Rosenfeld was interviewed by Radio Canada on the Program "Aux Faits D'abord" regarding the Ketanji Brown Jackson Supreme Court nomination hearings and the Ginni and Clarence Thomas controversy.
Events
Annual Uri and Caroline Bauer Memorial Lecture
sponsored by the Cardozo Law Review
Tuesday, April 5 
Big Law, Big Discovery, Big Trouble: Arnold & Porter and the Opioid Discovery Controversy
sponsored by the Jacob Burns Center for Ethics in the Practice of Law
Thursday, April 7 
Podcasts Killed the Radio Star: The Podcasting Takeover of the Modern Era
sponsored by The FAME Center and the Entertainment Law Society
Thursday, April 7 
Symposium: Women in the Judiciary
sponsored by Cardozo International & Comparative Law Review
Friday, April 8 
17th Annual E. Nathaniel Gates Award Ceremony
sponsored by OUTlaw
Monday, April 11
12th Annual BALLSA Celebration
Tuesday, April 12
DAO: The Blockchain Business
sponsored by The FAME Center and the Cardozo Startup Society
Wednesday, April 13 
The Parthenon Marbles Case and the Universal Museum Myth: Policies and Politics
sponsored by the Cardozo Arts & Entertainment Law Journal, The FAME Center and the Benjamin B. Ferencz Human Rights and Atrocity Prevention Clinic
Thursday, April 28