The J.S.D. (Doctor of the Science of Law) is the most advanced degree program at Cardozo School of Law. This 3-year research-based program requires the production of a substantial piece of writing of publishable quality which makes a significant and original contribution to legal scholarship. J.S.D. candidates will work under the supervision of a faculty committee which includes at least one Cardozo faculty member, in the candidate's field of interest.
Val Myteberi, Associate Dean, Graduate, International & Online Programs
Candidates for the J.S.D. program must spend a minimum of the first two semesters in residence at the Cardozo School of Law. While in residence, candidates are required to attend a one-credit J.S.D. colloquium, taught by Cardozo School of Law faculty, which will allow for joint review and discussion of student research; teach a basic set of common research techniques; maintain a sense of connection to the School and to one another. Finally, candidates must complete 6 additional credits of coursework in consultation with the faculty supervisor.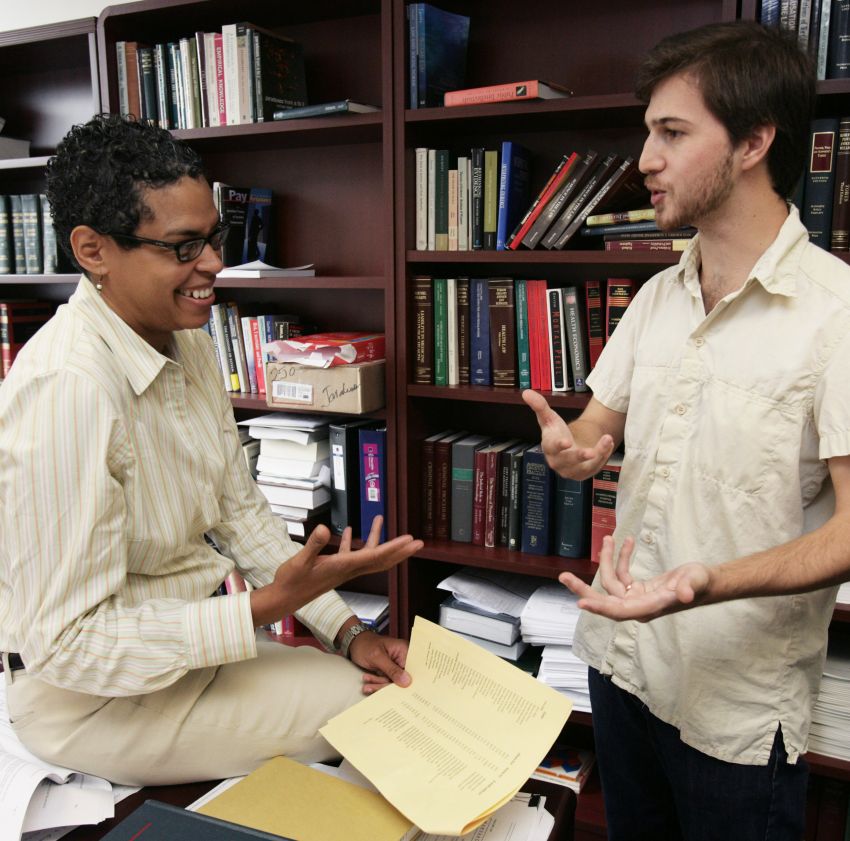 Residency and Time for Completion
First Year: Candidates will be in residence and participate in the J.S.D. Colloquium and must complete the necessary coursework in consultation with the faculty advisors. Additionally, candidates will commence research and a draft outline of the required dissertations with faculty advisors.
Second Year: During the second year, candidates begin drafting the dissertations and consult with faculty advisors and J.S.D. committee members.
Third Year: Candidates edit and finalize the dissertations and engage in the oral defense of the dissertations.
Dissertation
The J.S.D. degree requires an advanced dissertation under the supervision of a faculty advisor. The dissertation must be deemed by the J.S.D. Committee to make a significant contribution to legal academic scholarship. Though the specific requirements will be determined by each committee, in general, this will consist of a monograph that makes an original contribution to legal scholarship, demonstrates a high level of research skills, and could be published in whole or part either as a book or a series of law review articles.
Students will be required to convene their committee for an oral defense of the dissertation after the written product is approved by the committee.