The Center for Rights and Justice (CRJ) consists of more than 25 Cardozo initiatives, all working to achieve justice through scholarly research, public policy reform and client advocacy. 
For more than 35 years, Cardozo School of Law has championed progressive programs designed to expand paths to justice. The CRJ is a home for the diverse approaches Cardozo takes to achieving justice.
The CRJ recognizes that rights and justice are expansive concepts that mean many different things to many different people. At the CRJ, we focus on the themes of fairness, equality, accountability and transparency. It is the CRJ's mission to bring to light through education and action these important elements of rights and justice.
The CRJ includes programs such as The Innocence Project, founded at Cardozo Law more than 20 years ago and renowned nationally for transforming the criminal justice system; student engagement such as Public Law Advocacy Week; and faculty work in such areas as consumer, immigrants' and civil-rights law. The CRJ brings together the law school's many commitments to what Benjamin Cardozo called "the welfare of society."
CRJ Director and Professor Alexander Reinert is a leader in the national fight to limit the use of solitary confinement in prisons.
Meet our Director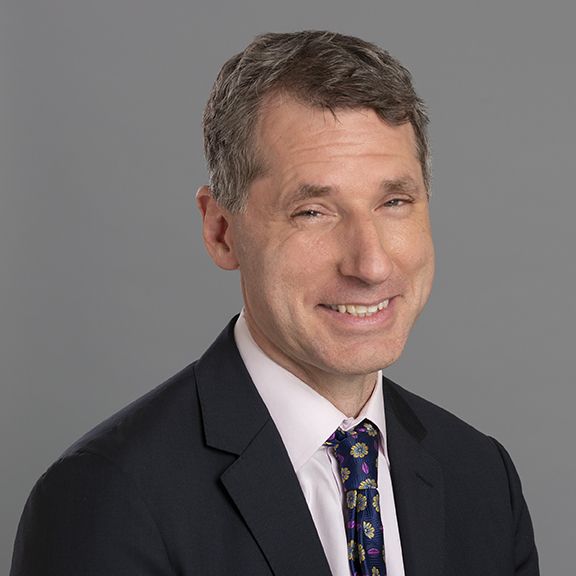 Professor Alexander Reinert
Max Freund Professor of Litigation & Advocacy and Director of the Center for Rights and Justice
Professor Alexander Reinert
Professor Reinert joined the faculty of Cardozo in 2007, after working as an associate at Koob & Magoolaghan for six years, where he focused on the rights of people confined in prisons and jails, employment discrimination and disability rights. Reinert teaches and conducts research in the areas of constitutional law, civil procedure and criminal law. His articles have appeared in the Indiana Law Journal, Northwestern University Law Review, Stanford Law Review, the University of Pennsylvania Law Review, the Virginia Law Review and William & Mary Law Review, among other journals. Reinert argued before the U.S. Supreme Court in Ashcroft v. Iqbal and has appeared on behalf of parties and amicus curiae in many significant civil-rights cases. In 2016, he became the director of the Center for Rights and Justice, which brings together the scholarship, programs and clinics at Cardozo engaged in public service, client advocacy and academic scholarship dealing with issues of fairness, equality, accountability access to justice and transparency.
Dimensions of Justice
FAIRNESS
Fairness is the component of justice we speak of when we say everyone deserves "a fair shake." We mean that the rule of law is followed even when it harms powerful interests. Procedural fairness emphasizes principles such as the opportunity to be heard before being deprived of something important (like one's freedom or shelter). Substantive fairness means decisions are made free of bias or undue influence.
EQUALITY
The struggle for equality is central to the pursuit of social justice. Like fairness, the norm of equality holds that the law should not be biased. But equality has a more particular meaning in our legal tradition, because it speaks to specific manifestations of bias that compromise the legitimacy of our shared institutions -- denial of equal treatment based on race, sex and other socially salient personal characteristics. Equality also goes beyond formal equal treatment and non-discrimination. It includes the substantive public policies that enable people belonging to historically subordinated groups to live as true equals in our society.
ACCOUNTABILITY
Accountability, in a way, is the most basic form of justice, because it is concerned with righting wrongs. A society that seeks accountability must also be fair and equal (to ensure that accountability is not distributed in a biased or unjust manner), but it must be more than that. It must provide means to hold wrongdoers accountable, as well as means to distribute accountability in a pro-social way.
ACCESS
Access is a critical dimension of any justice system. If everyday people cannot access their rights, either because the legal system is opaque or because legal assistance is unavailable or too expensive, then a justice system cannot function. 
TRANSPARENCY
Justice is often served through information. Information can enable us to improve our justice system as well as ensure accountability. Information can reduce unfairness and inequality and can increase access. Transparency of a justice system, then, is central to its workings.