Congratulations to the Class of 2021!
Watch the 2021 Commencement Ceremony
Click to view our ceremony for the Class of 2021 from June 1, 2021
Congratulations, Graduates!
2021 Commencement Ceremony at SummerStage in Central Park
2021 Faculty and Administration Award Winners
Dean's Award for Distinguished Service:
Vice Dean Michael Burstein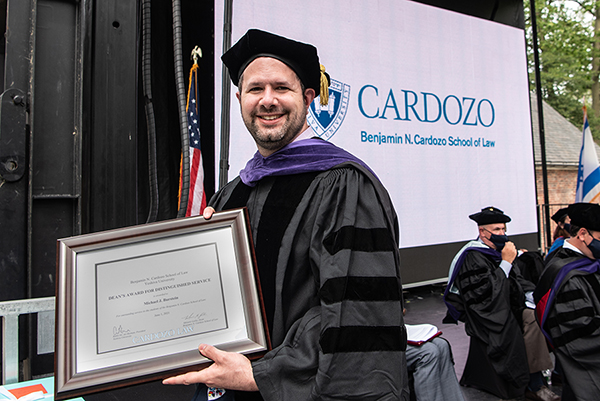 Monrad Paulsen Award:
Professor Richard Weisberg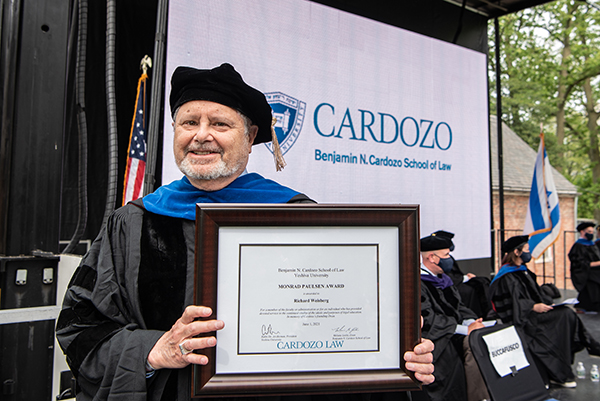 Purchase Photos from the Event!
Here is the link to all the photos taken during the Commencement Ceremony on Tuesday June 1, 2021 by our contract photographer, Sari Goodfriend. If you would like to purchase any prints or downloads, please do so directly from Sari via the email below.
 
Please use this password to access photos: cardozo21
2021 Commencement Photos by Sari Goodfriend
 
If you are looking for specific photos that are not in this folder, keep an eye out for an email from Island Photography, who did the official diploma photos and many other posed shots of you with your guests.