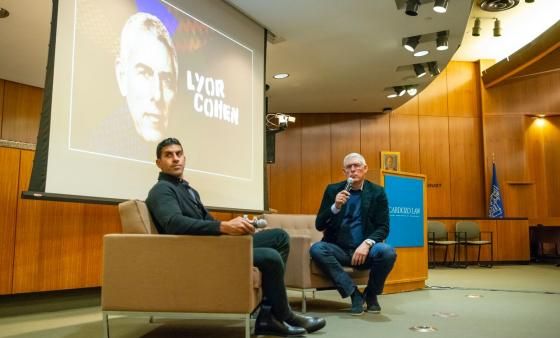 Lyor Cohen's appearance at Cardozo on December 5 was the subject of a feature on Forbes.com.
"The music business used to be an audio business, and then it became an audiovisual business," Cohen said. "Now, I think it's going to become a visual audio business."
Cohen, the Global Head of Music for YouTube and Google, was interviewed by Cardozo alum Waleed Diab  '04, Director of North America Record Label Business Development for YouTube and Google.
Click here for the complete article.