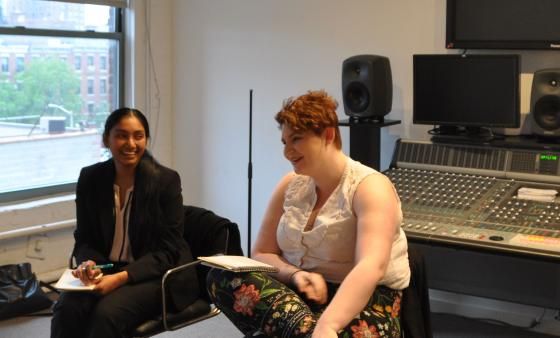 The Indie Film Clinic hosted a pop-up event at Ghetto Film School (GFS) in the Bronx on Thursday, offering free legal services to independent filmmakers.
Clinic Director Michelle Greenberg-Kobrin said the new partnership with GFS is another example of the clinic's commitment to serving the wide range of New York City filmmakers. GFS and the Indie Film Clinic share a mission of providing support and guidance to aspiring artists from various backgrounds. Past GFS films include Charley Horse, which follows an 18-year-old punk rock girl in modern-day Tel Aviv who is encouraged to reconcile her identity and values on the evening of her military conscription.
The Thursday event at GFS attracted a range of filmmakers, both locally in the Bronx and as far away as Washington, D.C.
Student clinicians mirrored this diversity as well, from 2Ls looking to expand their transactional skills to 3Ls who previously worked in theater production companies.
Barbara Bruni, a 2L student, said her previous experience on set as a producer gives her a unique perspective when helping clinic clients.
"It's tricky because you kind of want to jump into your old role," said Bruni. "You see where they're coming from."
Students advise filmmakers on topics such as crew agreements and distribution.
Amanda Sewanan, 2L, said her interest in intellectual property prompted her to apply for the clinic but she has also enjoyed working directly with filmmakers.
"You get to help them with the art that they're creating," Sewanan said.
The clinic is supported by the Laurie M. Tisch Illumination Fund.