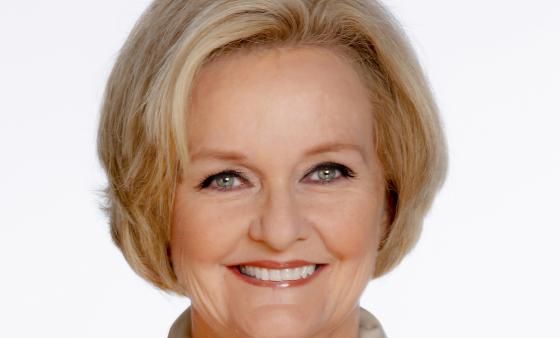 Dean Melanie Leslie has announced that Claire McCaskill, the former United States Senator who represented Missouri from 2007 to 2018, will deliver the keynote address at Cardozo's commencement ceremony on May 28th at Lincoln Center in New York City.
McCaskill was the first woman elected to the US Senate from Missouri. During her twelve years of service in Washington she was a member of the Committee on Armed Services and the Committee on Homeland Security. Prior to her years in the Senate she was a prosecutor in Jackson County, Missouri and member of the Missouri House of Representatives. McCaskill earned her JD from the University of Missouri Law School.
Her record in the Senate includes voting in favor of the Patient Protection and Affordable Care Act; The Dream Act, which would have created a pathway for citizenship for undocumented immigrants born in the country; and sponsorship of the Victims Protection Act, which helps victims of sexual assault in the military. 
The Cardozo Commencement Ceremony will also include the presentation of the International Advocate for Peace Award to Sir Paul McCartney from students of the Cardozo Journal of Conflict Resolution. In honoring McCartney, students cited five decades of songs that "celebrate love and understanding, empathy and connection—the foundations of peace that are the heart of the human struggle."
The award is given annually to individuals and groups who have made significant contributions to advocating for peace. Past recipients include President Bill Clinton, Senator George Mitchell, Benjamin B. Ferencz, playwright Eve Ensler and songwriters Peter, Paul and Mary.
The Cardozo Journal of Conflict Resolution (CJCR), affiliated with Cardozo Law's Kukin Program for Conflict Resolution, is one of the country's preeminent legal journals of arbitration, negotiation, mediation, settlement, and restorative justice.