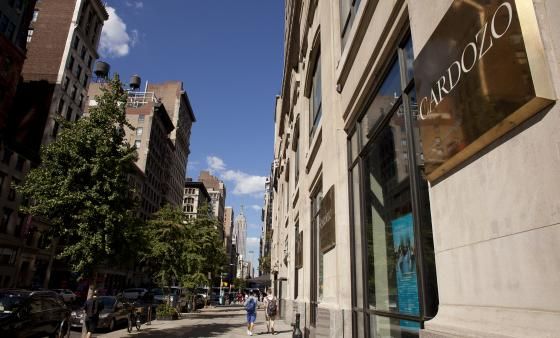 Spotlight on News From the Cardozo Community
Faculty in the News
Professor Jessica Roth commented in the New York Times on the question of Ghislaine Maxwell taking the stand. She also commented on the defense strategy in the Elizabeth Holmes trial to CNN.com
Professor Kate Shaw analyzed SCOTUS and Roe v. Wade on ABC's This Week.
Professor Alex Reinert commented in Syracuse.com on a proposal to end qualified immunity.
Faculty Scholarship & News
Professor Kate Levine reviewed "Free Justice: A History of the Public Defender in Twentieth-Century America" in Law & Society Review.
Professor Deborah Pearlstein participated on "The Crisis of Afghanistan" panel at the AALS Annual Meeting on January 5.
Professor Michel Rosenfeld gave a virtual talk on "The Role of Justice in the Constitution" at the Public Law and Human Rights Research Workshop of Hebrew University in Jerusalem on December 15.

Professor Edward Zelinsky's paper "Prudence and Loyalty in Selecting Plan Investments and Exercising Shareholder Rights" was highlighted in TaxProfBlog. He was interviewed on December 10 by Scott Kestenbaum '14 on the panel "Remote Residency: The Fight to Pay Tax Where a Taxpayer Actually Resides" sponsored by the Nassau County Bar Association.