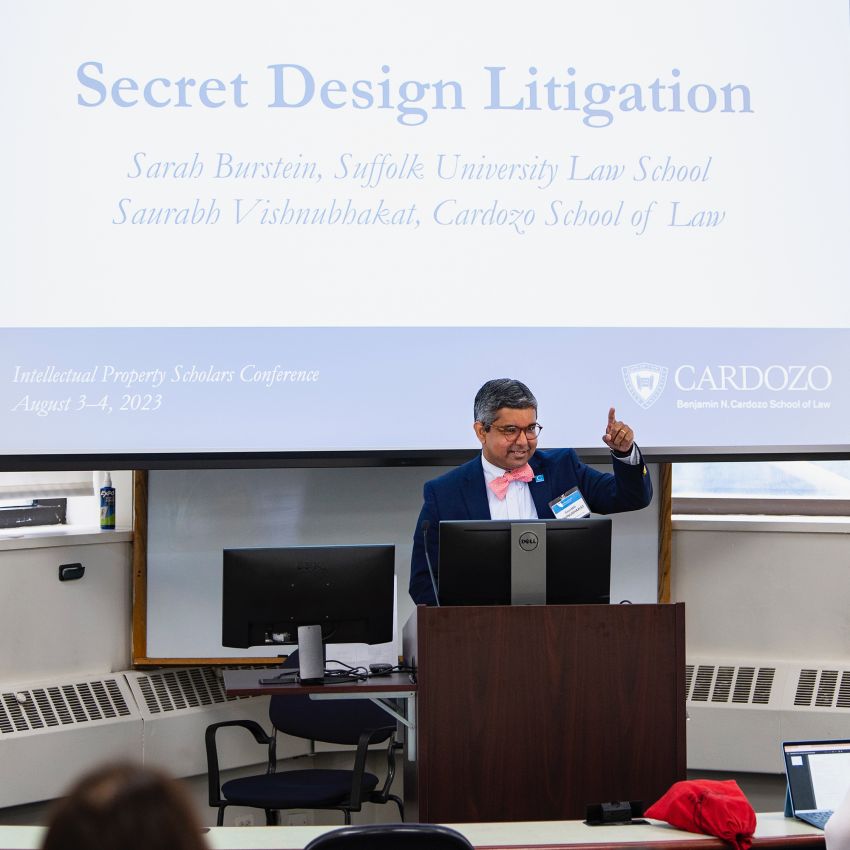 Featuring nearly 200 professors, lawyers from private practice and industry, and government and public policy professionals, Cardozo School of Law hosted the 2023 Intellectual Property Scholars Conference (IPSC) on August 3-4.  
The conference, which began over two decades ago, is now among the largest annual gatherings of academics who study intellectual property and related issues. IPSC 2023 included multiple parallel tracks on subjects ranging from patent, trademark, and copyright law to cross-cutting issues such as empirical analysis of the law and the challenges of artificial intelligence technologies.
The two-day wide-ranging conference concluded with a plenary author-reader conversation about Professor Jessica Silbey's highly regarded new monograph, Against Progress: Intellectual Property and Fundamental Values in the Internet Age.
IPSC 2023 was organized by Cardozo's IP & Information Law Program. The IP+IL team includes Professors Jonathan Ashtor, Michael Burstein, Michelle Greenberg-Kobrin, Barbara Kolsun, Jacob Noti-Victor, Saurabh Vishnubhakat, and Felix Wu, and Administrative Director Anne Rodeman.
In addition to Cardozo, the conference is annually co-sponsored by the Berkeley Center for Law and Technology at the UC Berkeley School of Law, the Center for Intellectual Property Law and Information Technology at the DePaul University College of Law, and the Stanford Program in Law, Science & Technology at Stanford Law School.