A free how-to-succeed playbook for new law school deans and prospective deans, complete with lessons from beyond legal education. Scalia Law and Cardozo Law are co-sponsoring the virtual conference.
The Deans Leadership Academy was created to give new and prospective law school deans a jump-start in acquiring the skills necessary to lead successfully. The early months are the time to set your leadership agenda and assess your team. There are critical decisions to make, and retaining consultants for expert guidance may not always be economically feasible. The interview process for new deans rarely provides real insight into an institution as complex as a law school.
In this program, which is free, you will learn from consultants who will provide expert guidance. We focus on essential lessons that current deans say they wish they had learned from the get-go. It is designed to remove some of the mystery of the "do-it-yourself" approach while highlighting some of the obstacles that come with the territory. The Academy is online and free, but advanced registration is required.
Thank you to West Academic Publishing, a BARBRI company, for sponsoring our refreshments.

Session Leaders
Keynote | Rosabeth Kanter: How Leaders Build A Culture Of Confidence 
This session will offer lessons, examples, and dialogue about how leaders who transition to new positions can effectively mobilize others for high performance, individually and collectively. What are the essential skills to undertake "advanced" leadership – the leadership required for complex situations in a world full of disruptive problems, including technology, competition, racial disparities, gender gaps, and big external issues such as climate change and pandemics? How do leaders inspire, motivate, and unite people with creativity and resilience to help them find confidence in themselves and others? How do new leaders use influence or persuasion to engage relatively independent people in common goals that strengthen the institution as a whole? Overall, the session will offer insight into the skills involved in solving current problems while building readiness for a future of change. It will show why it is important to "think outside the building" and open new opportunities for a meaningful future.
Rosabeth Kanter holds the Ernest L. Arbuckle Professorship at Harvard Business School, specializing in strategy, innovation, and leadership for change. Her strategic and practical insights guide leaders of major corporations, governments and start-up ventures worldwide through teaching, writing, and direct consultation. She co-founded the Harvard University-wide Advanced Leadership Initiative, guiding its planning from 2005 to its launch in 2008 and serving as Founding Chair and Director from 2008-2018 as it became a growing international model for a new stage of higher education that prepares successful top leaders to apply their skills to national and global challenges. She is the author or co-author of 20 books. Her latest book, Think Outside the Building: How Advanced Leaders Can Change the World One Smart Innovation at a Time, has won a number of accolades. The former chief editor of Harvard Business Review, Kanter has been repeatedly named to lists such as the "50 most powerful women in the world" (The Times of London), and the "50 most influential business thinkers in the world" (Thinkers 50).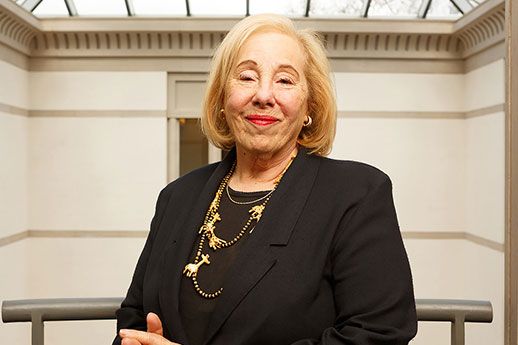 Bronté Burleigh-Jones: Financial Management For Law Deans: Essential Knowledge and Strategies
In this session, key financial terms, strategies, and performance indicators will be unpacked and demystified. There will also be an opportunity for participants to examine the impact that external factors such as economic, demographic, and political trends may have on their enrollments and corresponding financial position. This session will prepare participants are expected to engage in thoughtful conversations with business officers and other members of the institutional leadership team.
Bronté Burleigh-Jones is the Chief Financial Officer, Vice President, and Treasurer of American University. Previously, she served as the Vice President of Finance and Administration at Dickinson College, where she led a college-wide financial task force to create a plan for revenue enhancements and operational efficiencies, developed a multi-year facilities management framework that included LEED-certified new construction, and implemented an institutional operating reserve policy. Prior to joining Dickinson College, Burleigh-Jones was the Treasurer at St. John's College and Vice President for Finance and Administration at Huston-Tillotson University. She holds a Ph.D. in higher education administration from the University of Texas and graduated from American University's Kogod School of Business with a B.S. and an MBA.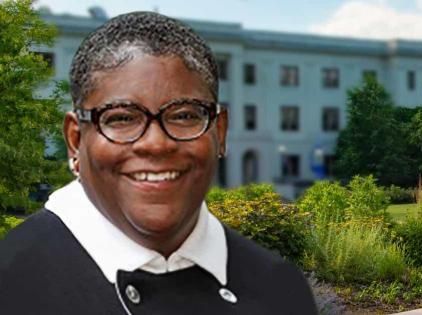 Ephraim Schachter: The Compelling Law School Dean|How To Consistently Influence Your Multiple Constituencies
As a law school's chief academic, advancement, and administrative officer, the dean typically owns overall responsibility for its academic programs, operating budget, personnel management, strategic planning, public relations, and fundraising. It's a tall order made all the more challenging by the fact that the dean doesn't have the practical authority to force an agenda. Success rests on the ability to influence multiple constituencies, each with its own interests. In this module, participants will learn the five key behaviors to garner support with or without authority and tools and techniques to implement them. Highlights include methods to frame thinking, build trust-based rapport, and formulate and present win-win solutions.
Ephraim Schachter is President of Schachter Consulting LLC, and CEO and founder of CSuite Accelerator, Inc. He is an award-winning executive coach and consultant who has been working with senior business leaders from Fortune 500 companies for over two decades. He consults with CEOs and CXOs and their teams, helping them to prepare for their leadership roles and to thrive once in them. He has created customized, high-touch approaches to senior-level executive coaching, team building and large and small group facilitation in such diverse organizations as Penn Medicine, Chubb, Prudential, Voya, the Rockefeller Group, and Latham & Watkins. Before beginning his work in executive coaching and consultation, Schachter practiced law with a Manhattan litigation boutique, counseling corporate and pro bono clients.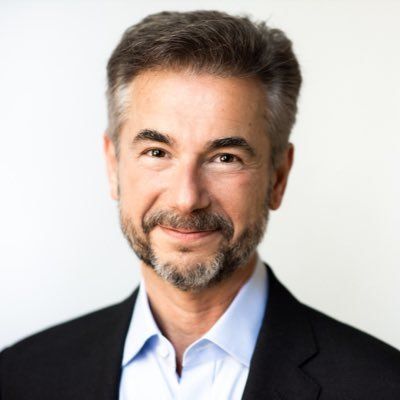 Stephanie Cox: Integrated Advancement|A Forward Lean Into Your Law School's Fundraising Future
We will discuss how to bring together development, alumni relations, marketing and communications, recruitment, and admissions to add value to institutional relationships and reach new heights of performance and impact. Stephanie Cox is the Executive Director for Advancement at Florida International University's College of Arts, Sciences & Education. She oversees the college's development and alumni initiatives. For nearly 20 years, Cox has overseen large-scale comprehensive capital campaigns in higher education and managed all aspects of an integrated advancement structure that includes: development, alumni relations, marketing, communications and media relations. She specializes in multi-million-dollar gift proposals, including large-scale multi-disciplinary project solicitations at and above $100 million. Previously, she was the Assistant Dean for External Affairs for the University of Miami School of Law and the Assistant Dean for Advancement at the University of Washington School of Law in Seattle, where she secured one of the largest gifts ever given to a law school in the United States.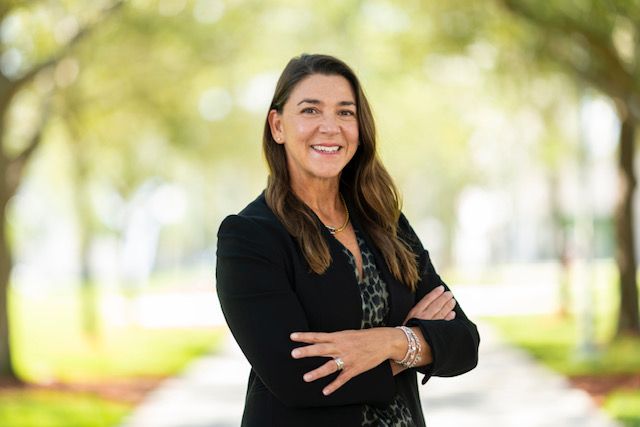 Projecting A Professional Presence
As a law professor, you are an acknowledged leader in your areas of expertise. You have deep knowledge of your specialty, you are a skilled classroom teacher, and the self-confidence you feel when entering the classroom or presenting a paper shows. How do you continue to project confidence when you transition from law professor to dean? It's a complex job with a steep learning curve, and you are learning as you go. As you encounter new situations and manage setbacks, what are you projecting, and why? 
At its simplest, professional presence is what shows up when you show up. In this session, you will learn the basics of professional presence, identify your own confidence builders and busters, and apply tools and techniques to ensure you look and feel more confident every day.  
Lisa Parker is the President and Founder of the executive coaching firm Heads Up Coaching and Consulting that specializes in executive presence, presentation skills, communication skills and leadership effectiveness. She has designed and delivered training and coaching programs for companies throughout the United States as well as in Europe, Asia and the United Kingdom. Parker held leadership positions with several Fortune 100 companies before dedicating herself full-time to coaching in 2002. Prior to that, Parker was the Vice President and Chief Learning Officer for the business-to-business sector of one of the country's top insurance companies. She is the author of Managing The Moment: A Leader's Guide to Building Executive Presence One Interaction At A Time.