The University is following guidance from the CDC, New York State and New York City. Please read below to review our most updated COVID policies and our visitor policy. We are looking forward to welcoming the entire Cardozo community back to campus soon!
Updated COVID-19 Policy
As the semester begins, all Cardozo staff members, faculty, and students will be required to wear masks in the building except when actively eating or drinking, until further notice.
Faculty, staff, and students must upload a negative PCR COVID-19 test taken no more than 5 days before they enter the building. You will be able to upload the results of your test the same way you uploaded your proof of vaccination. If your COVID-19 test is positive, please contact the Office of Admissions at cardozoadmit@yu.edu, immediately.
As we announced, everyone entering the law school building for the fall semester must upload proof of COVID-19 vaccination prior to entry. You have already received instructions on how to submit your proof of vaccination through InsideTrack. If you have not already done so you should upload your proof of vaccination as soon as possible.
Proof of vaccination means:
A completed CDC COVID-19 vaccination record card; or

Documentation signed by a healthcare provider licensed to practice medicine in the United States or a foreign country with the dates and name of the vaccine given; or

A NY Excelsior Pass; or

A Teudat Chisun from the Israeli Green Pass System or a completed Meuhedet Vaccination Certificate
Proof of vaccination should be sent by the student to VaccineSubmission@yu.edu at least two (2) weeks prior to arrival to campus.
We understand that these measures create inconveniences for members of our community. As a values-driven institution, we ask you to take these steps to give added protection to the most vulnerable among us—those who live with unvaccinated children or others who cannot be vaccinated or are at higher risk. Although unlikely, a so-called "breakthrough" case within the Cardozo community could have very serious health consequences for some members of our community.
We have worked diligently and with great care to be able to return to in-person learning and to recreate the buzzy New York experience that Cardozo students love. We do not want to be forced to return to online classes. Because sitting in class and moving through our building, elevators, hallways, classrooms, and study areas puts us in close proximity with one another, we want to add as many layers of protection as possible to enable our students to fully focus on learning.
We will continue to evaluate the data each week and communicate updates to you. Once New York City dips down to the low or moderate level, we should be able to relax the mask mandate.
Thank you for your commitment to safeguarding the health and safety of every member of our community.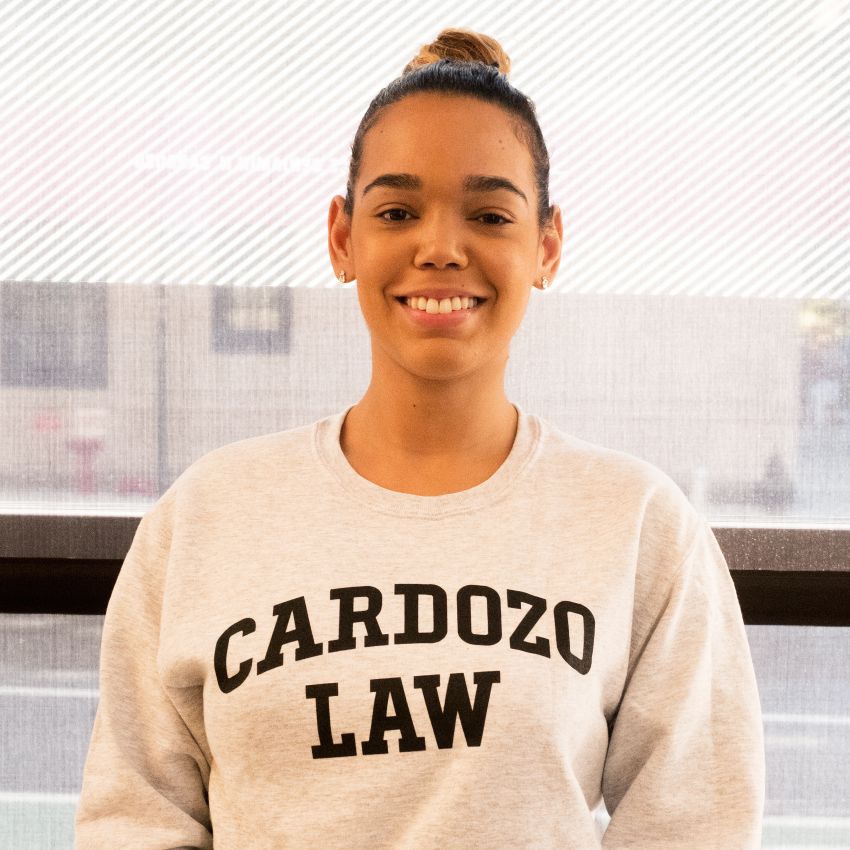 Visitor Policy for Fall 2021
Due to increased concern over the Delta variant, Cardozo is implementing the following visitor policy:
1. All guests must be invited by appointment only. No events are open to the general public. While New York City is classified as having a "substantial" or "high" risk of community transmission, guests for events are limited to speakers or panelists. 
2. All invited visitors must provide proof that they are fully vaccinated 24 hours prior to their appointment, in order to be permitted to enter the building.
3. All visitors must also abide by our policy of wearing a mask everywhere in the building, unless actively eating or drinking, at all times.
Only the following departments and groups are permitted to invite guests to campus:
Administrative offices
Academic Centers, including clinics
Faculty Members
SBA-recognized student groups (for student-sponsored programs), including journals and honors societies.
Here are the procedures to follow if you are inviting a guest to the building:
Name of guest, proof of vaccination, and the guest's appointment date and time, should be submitted, at least 24 hours before the guest's appointment.
Faculty members should forward the visitor's name, appointment time, and proof of vaccination to Josie Tirado in the Dean's Office.
Administrators, associate deans, and directors should collect the guest's name and proof of vaccination and then share the approved guest's name to Cardozo security.
SBA-recognized student groups should send the guest's name and proof of vaccination to the Office of Student Services.
Please note that a delay in completing these steps may cause the guest to be delayed as they enter the building.
We will continue to monitor the COVID-19 Delta variant data and will update this policy as circumstances change.