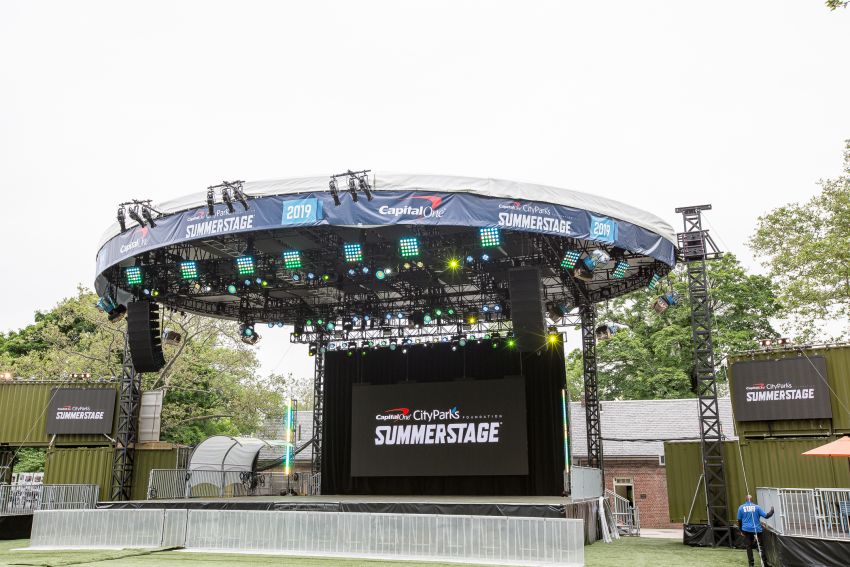 Cardozo Law is delighted to announce that the 2021 commencement will take place at SummerStage in Central Park, rain or shine, on Tuesday, June 1 at 1:30 p.m. 
Located in the heart of New York's Central Park, SummerStage in Central Park is a stunning location at 72nd Street and Fifth Avenue. New York City and State guidelines for safety will be strictly enforced, with social distancing and masks required by all in attendance. Each attendee will be required to provide in advance either proof of vaccination completion or a negative COVID-19 test. 
For those unable to attend, we have arranged for the event to be live streamed. In addition, we will give each student the opportunity to create a brief video, which could include a friend or family member hooding their graduate at home. Videos will have Cardozo-themed filter options and can be shared on social media. 
Though there will be no opening processional, the names of each graduate, both those who are attending in-person and those who are remote, will be called and each student at the ceremony will walk across the stage to receive their diploma. There will be no hooding allowed at the in-person ceremony due to social distancing guidelines.
We look forward to seeing our graduates and guests in-person on June 1!