Join us for this exceptional event!
The BALLSA Alumni Group invites alumni, family, friends, and members of the Cardozo community to their 11th Annual BALLSA Celebration on Thursday, February 11, 2021 at 6 pm ET. This year's virtual event, Resiliency: A Toast to The Future, will recognize the challenges we have faced over the past year, celebrate our strength as a community, and toast to our future leaders. 
This Celebration is BALLSA's signature event which raises funds for the BALLSA Scholarship. The scholarship is awarded to a rising 2L who will receive $5,000. Your support and participation is crucial now, more than ever before, to help us achieve this year's $50,000 fundraising goal in order to award two student scholarships next year, instead of one.
The event will include a wine tasting lead by sommelier Michael Brooks, of BED-VYNE Wine and Spirits, a local, black-owned, small business in Brooklyn. Guests will also have the opportunity to attend various breakout rooms to network with other guests. If you are unable to attend, we hope you will still participate in making a donation to the BALLSA Scholarship Fund. 
*Tickets or sponsorships purchased by Wednesday, January 27, will receive 2 bottles of wine (1 red, 1 white) that will be shipped directly to you for the tasting portion of the event.
*Registrants must be 21 years old or older. Kosher options available.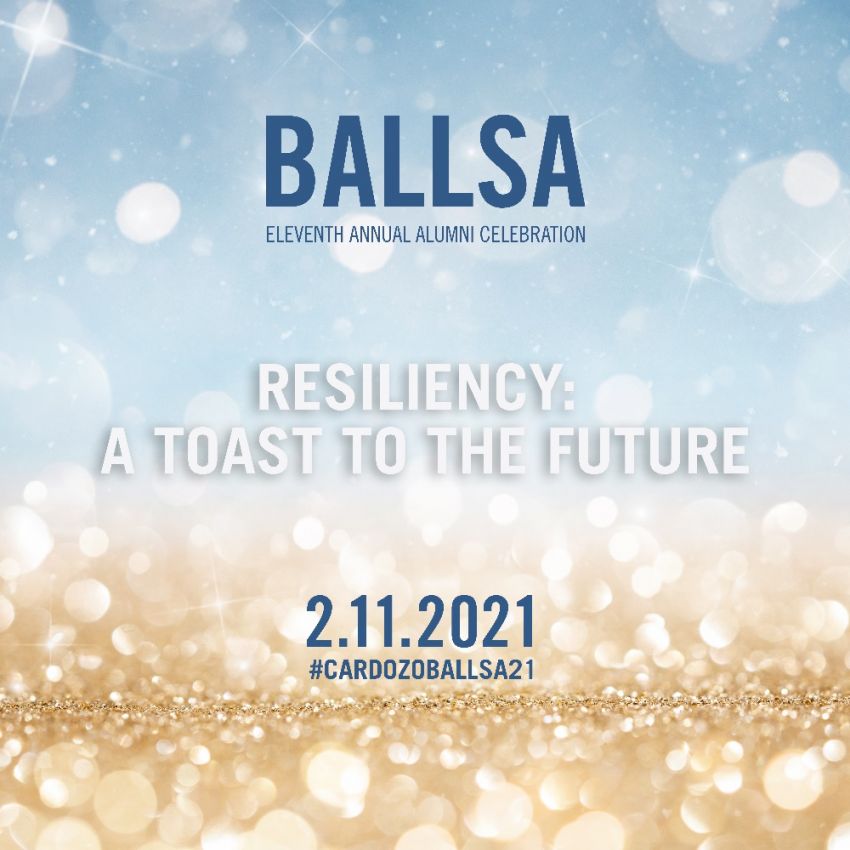 A special thank you to our sponsors!
2021 BALLSA Celebration Committee
Co-Chairs
Stephen Wah '17
Shakira Wallace'16
Members
Samantha Hamidan '18
Gow W. Mosby, Jr. '18
Alexandra Nieto '19
Evelyn M. Pérez-Albino '12
Hon. Dianne T. Renwick '86
Randall Touré '90
Staff
Bobby Codjoe
Director, Office of Diversity and Inclusion
Katherine Gillette
Associate Director of Alumni Affairs
Inez P. Lano
Senior Director of Alumni Affairs and Alumni Diversity and Inclusion Initiatives