Don't put your dreams on hold! Apply for an online LL.M. with Cardozo School of Law in NYC.
Spring 2021 Application Deadlines
Priority Application Deadline
Since the start of the pandemic, we have witnessed enormous growth and accelerated change in the tech and creative industries.

Over the past 20 years, intellectual property law has transformed into a highly complex and globally important field, playing a major role in the socio-economic wellbeing of any country. IP law is the primary tool for protecting the value of innovation, and each sector is hard at work to survive and thrive through innovation.

These are exciting times for lawyers and law students who wish to be at the forefront of innovation, and explore the breadth and depth of this growing area of law. Apply today and learn more about how Cardozo can help you meet your goals!
Val Myteberi
Associate Dean, Graduate, International & Online Programs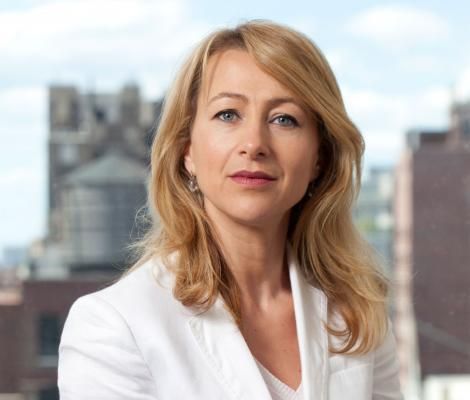 The Intellectual Property + Information Law program at Cardozo School of Law is consistently recognized as a nationwide leader in the field. Ranked 13th nationally, and 2nd in New York City by U.S. News & World Report, Cardozo's IP program offers dynamic courses taught by an exceptional faculty, and practical training in fields such as art, film, media, sports, fashion, music and technology.
A Cardozo Online LL.M. in IP offers you a robust academic experience with the flexibility of online learning. Launch your career in IP law while expanding your reach and deepening your knowledge in this growing field. 
Program Benefits
Earn your LL.M. from the #2 intellectual property program in New York City
Learn on your schedule with asynchronous classes
Complete the program in as few as 12 months as a full-time student, or choose a part-time course load and earn your degree in as few as 16 months
Gain the legal background to pursue a career in patent, copyright, or trademark law
Understand the diverse businesses impacted by intellectual property law, including emerging technology, data, privacy, fashion, and entertainment industries
Continue practicing law in your current full-time role, while saving on relocation fees and the cost of living in New York City
Learn from experienced legal experts and scholars with connections in New York City and across the globe
Gain access to career resources and job search support as an alumni from Cardozo's Office of Career Services
Engage with like-minded peers and faculty who value diversity and inclusion
Apply for merit scholarships available to domestic and international students
Connect with a dedicated Student Success Coordinator, who will answer any questions and provide additional support throughout program
Online Program Structure
8 courses
24 credits
100% online
14-week semesters for core courses, 7-week terms for electives
Can be completed in as few as 12 months full-time or as few as 16 months as a part-time student
3 annual start dates: fall, spring, and summer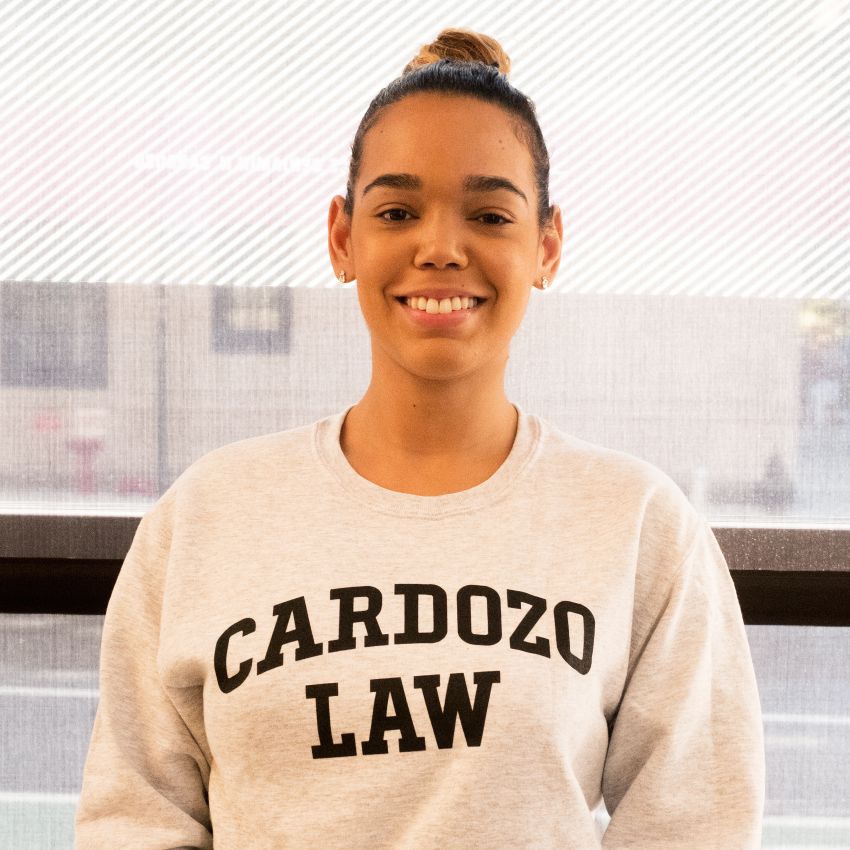 Admissions Requirements
For additional information about application materials and the submission process at Cardozo , visit us online.
Completed application form
J.D. from an accredited U.S. law school
Non-U.S. applicants must possess a J.D., LL.B., or other first law degree from an accredited foreign institution
$55 application fee (waivable by the university)
Resume/CV
Personal statement
One professional or academic letter of recommendation
Official undergraduate and graduate transcripts from all colleges or universities attended
TOEFL or IELTS score (if applicable)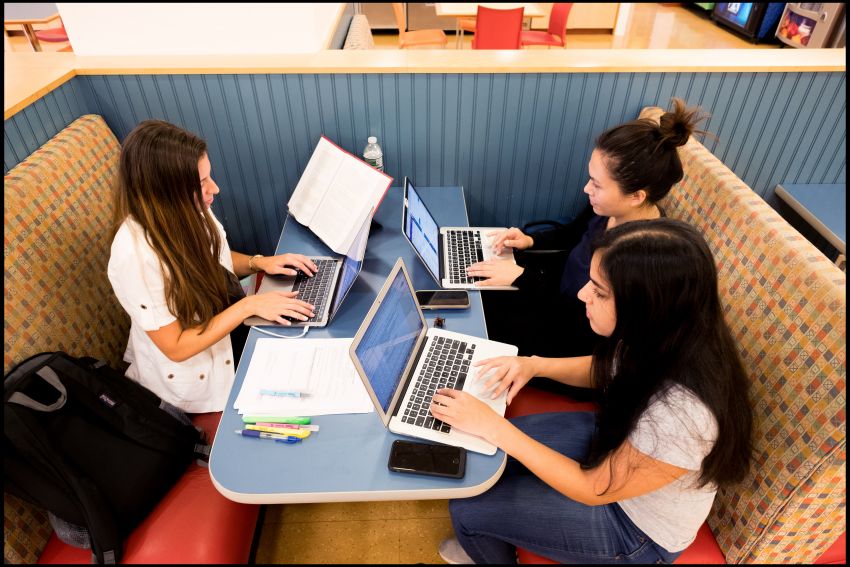 The Curriculum
This course offers an in-depth look at copyright law, with special emphasis on the application of traditional copyright principles to new technologies and media of expression. Students will explore the range of copyrightable subject matter (from literary, musical, dramatic, pictorial, audiovisual, and architectural works to computer software and food recipes), issues of ownership and transferability, issues pertaining to the reproduction, distribution, and performance of copyrighted works and the creation of derivative works, and issues concerning fair use and parody. This course will not address patent, trademark, and other intellectual property protection issues.

This course is a basic introduction to U.S. trademark law, including common law rights and registration of trademarks at the United States Patent and Trademark Office. There will also be some discussion of trademark/domain name disputes on the internet. Economic and public policy issues involved in trademark law will be discussed throughout the course, particularly when and how trademark law is focused on protecting consumers, when and how it protects producers, and the relationship between trademark law and free expression.

An introduction to the law and policy underlying the patent system. An analysis is undertaken of the process of obtaining a patent from the U.S. Patent and Trademark Office; the legal prerequisites to patenting an invention; the relationship between this area of law and state laws governing trade secrets; the legal, commercial, and practical considerations involved in developing and protecting new technology; and the issues involved in determining and proving patent infringement. No technical background is required.

The antitrust laws set the ground rules for competition in the U.S. economy. This course will introduce students to the application of these laws and their theoretical underpinnings. Students will study the evolution of antitrust over time as prevailing views about its purpose have shifted. And students will learn how the antitrust laws currently are applied to agreements between firms, single-firm conduct, and mergers and acquisitions.

The rising valuations of cutting-edge intellectual property assets, coupled with the increasing complexity and sophistication of large-scale M&A, has fueled a boom in complex technology transactions. This course will cover key issues and considerations that arise in these types of deals. This course will also address the emergence of new types of technologies, such as artificial intelligence and blockchain, that are having wide-ranging implications on technology transactions. Evaluation will consist of a practice-oriented assignment, reflecting the typical work product of a tech M&A associate.

This course introduces students to the fundamentals of the key common law areas of contracts, torts, and property. The law of contracts governs agreements. The law of torts governs responsibility for harms. The law of property governs ownership of land, objects, and intangibles. Each of these areas of law is important not only in its own right and in everyday situations, but also for the more specialized subjects covered in other courses in the program.

This course introduces students to administrative agencies and the regulations, and other ways in which such agencies govern or influence companies and individuals. The course covers what an administrative agency is, how agencies get their power, how they are structured, and the various ways in which agencies act, including by enacting and enforcing regulations. Students will learn how to read and interpret agency regulations, how to participate in agency proceedings, and how to respond to agency actions.

This course covers the nature and governance of corporations and other business entities. Students will learn to distinguish among different types of business entities and to understand how different entities are formed, financed, governed, and transitioned. The course also covers the duties and obligations of the various people who participate in a business entity.

This course explores the legal and practical challenges faced by companies in managing data. Students will learn how to translate a world of legal, regulatory, and business requirements into concrete policies and procedures, in order to address global and domestic data privacy, cybersecurity, investigations and discovery, records management, business continuity, and other forms of legal, regulatory, and business risk.

This course covers the variety of laws and regulations governing information privacy, primarily in the United States, including tort law, communications privacy statutes, actions of the Federal Trade Commission, sector-specific laws such as HIPAA, and state laws such as the California Consumer Privacy Act. Students will learn to identify when particular laws are triggered, what such laws require, and how such laws are enforced. The course covers laws that apply to the government, as well as laws that apply to private companies and individuals.

The internet and other modern communications technologies have become a pervasive part of society and social interactions. This course examines legal issues that have arisen as a result, including liability of online platforms for the content they carry, restrictions on access to online systems, and the application of constitutional law in online and digital settings.

This course covers the different laws and regulations governing data security, including the Federal Trade Commission Act, sector-specific laws such as those governing financial services companies, and state laws such as data breach notification laws. Students will learn about the different sources of legal and regulatory risk that can arise from inadequate data security, about the standards used to assess whether data security is adequate, and about how to respond to a data breach. The course will also cover both how cybercriminals are prosecuted and some of the broader policy questions that arise when trying to address cybersecurity at a national or international scale.

Parties in civil litigation are required to exchange documents, and that exchange is now overwhelmingly in electronic form. This course teaches the laws, technology, and best practices that apply to the production of electronic documents in litigation and to the management of such documents in anticipation of litigation.

This course covers privacy and data protection laws from multiple jurisdictions around the world, with a particular emphasis on Europe and the General Data Protection Regulation (GDPR). Students will learn when activities in one country potentially trigger the laws of another country, and what steps companies need to take to comply with GDPR and other global data protection laws.

Required for international students. This course gives students a basic understanding of how law and the American legal system work. It covers the different sources and forms of law, how legal cases arise and are decided, and the roles of judges and courts in deciding cases. The course also discusses what lawyers do and the role of lawyers in the legal system. Students will learn how to read cases and statutes, how to engage in legal reasoning, and how to synthesize different legal sources. This course, taken in the first semester of study, serves as a foundation for the other courses in the program.
Learn from Experienced Educators
Cardozo School of Law is home to lawyers and legal experts who have argued in front of the Supreme Court and are also interviewed about today's headlines by top news outlets. Their commitment to scholarship has led to their work regularly being cited by peers and judges and to Cardozo being ranked the No. 22 law school for its academic impact.
In addition to their knowledge and experience, our faculty bring a whole-hearted commitment to their role as educators, sharing their expertise and bringing in guest speakers to help students make stronger connections in their field.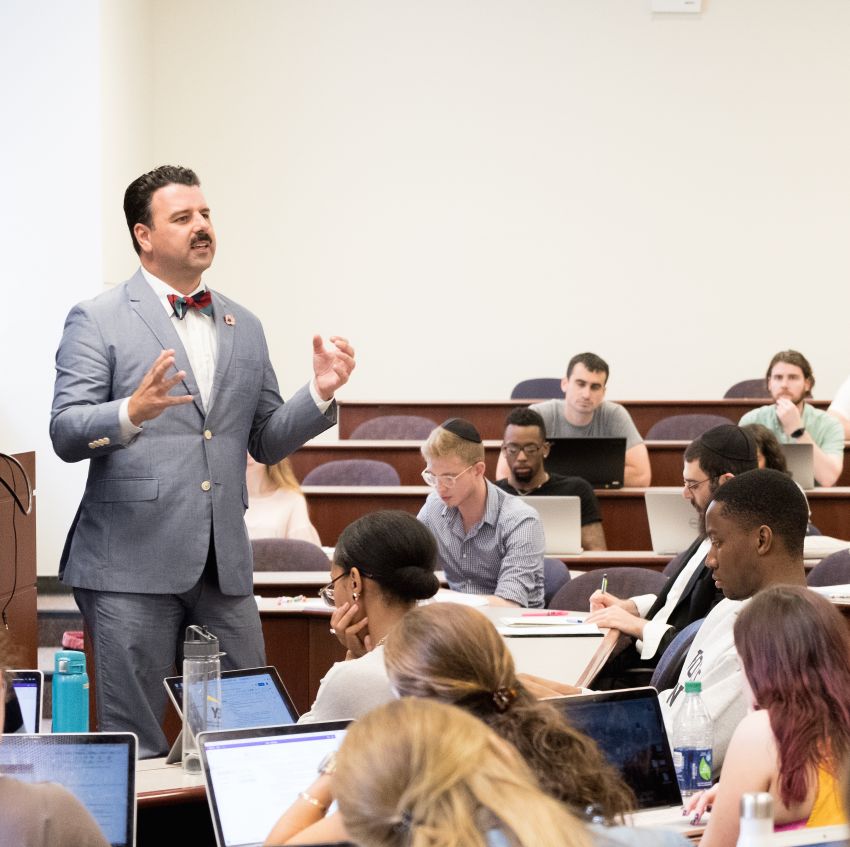 A Smarter LL.M. Program
Making a change doesn't mean your current legal career needs to be put on hold. Cardozo's online LL.M. is built to accommodate working lawyers. Whether you choose a full-time or part-time course load, the entire degree program can be completed in months, not years, and asynchronous classes means you can attend class at night, on the weekend, or whenever it's convenient for you.
Without the relocation fees and the cost of living in one of the most densely populated cities in the country, our online students can choose a more affordable way to attend a program based in the heart of New York City's arts and start-up culture.